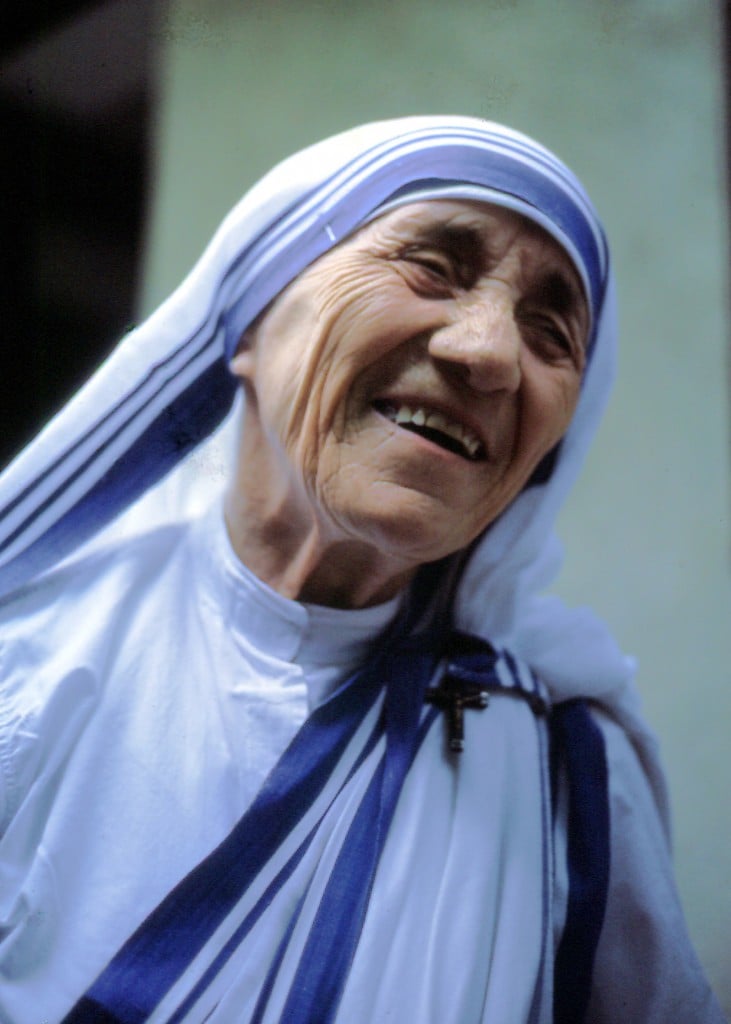 Two days ago, the Latin Church canonized Mother Teresa of Calcutta. As usual, I am late to the party, having gone to attend some of my more secular academic things.
I am thankful for my delay in posting on St Teresa. In the week leading up to the canonization and now what we can call a subsequent fallout, the sainthood of St Teresa of Calcutta is becoming increasingly something of a scandal. Most of the criticism against St Teresa and her order, the Missionaries of Charity, seems to at least be somewhat indebted to the late Christopher Hitchens's provocatively-titled book The Missionary Position, which argues that Mother Teresa aided and abetted the ongoing neo-colonization of India as a white Catholic savior hellbent on imposing her fantasy of poverty on the poor while failing to lift them out of poverty and get them proper medical treatment – all the while traveling the world and being treated by the finest hospitals.
My news feed has been sharply divided about this hitch, if you will, in St Teresa's canonization. Some find themselves persuaded by Hitchens et al; others are threatening to unfriend people over slandering a saint. I don't have any real intention in weighing in this debate, partly because I already spoke about this on the radio a few months ago in Vancouver, right off the heels of the Latin Church's celebration of Divine Mercy Sunday. What I basically said there was that the whole debate turns on what you think ideology is: is it Mother Teresa fantasizing about the poor's poverty, or is it Hitchens calling out Mother Teresa for not fitting into a modern ideology of developing the potential of the individual through regimes of schooling and medical care? I don't have much more to add to what I said there, except to emphasize that where one stands on Mother Teresa probably has less to do with the facts of Mother Teresa's life and work and more about how that life and work sit in relation to what critical theorist Slavoj Žižek calls the 'fantasy-structure' that props up one's reality.
What I want to talk about instead is the first time that I encountered the Missionaries of Charity in person and how they almost made me miss my flight.