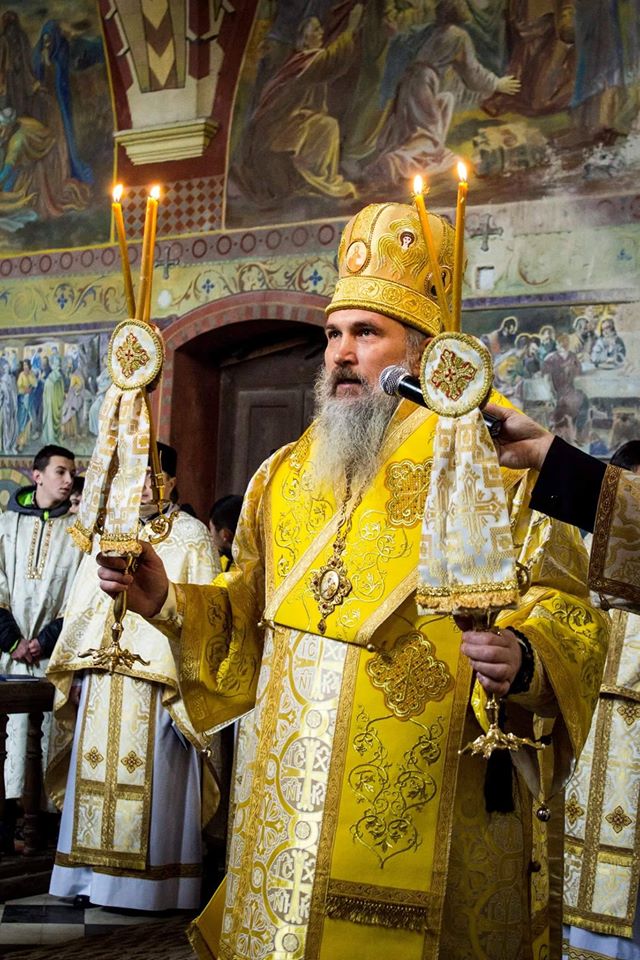 Christ is risen! Христос воскрес! 基督復活了!
I am so excited. I woke up to news this morning that the eparchy of the Ukrainian Greco-Catholic Church in which I am located – St Nicholas Ukrainian Catholic Eparchy – has a new bishop. Both my spiritual father and my Vancouver bishop sent me the same press release about Pope Francis's approval.
Bishop Venedykt (Valery) Aleksiychuk, M.S.U. is coming to us from Lviv, where he was auxiliary bishop up till now. Before that, he was Hegumen of the Univ Lavra in L'viv, where the Ukrainian Studite Monks live and pray.
My friends and I in this eparchy are so excited. Vladyka Venedykt is going to bring to us a deep spirituality, fresh energy, and a reputed competence. Because of that, we must pray for him. St Nicholas Eparchy is extremely large and unwieldy, stretching from Indiana to Hawai'i. Vladyka Venedykt has his work cut out for him, which reminds me that I must pray with my feet; I must not only wish him well before the Lord, but we as the people of this eparchy must participate in his work as he presides over our Divine Liturgy.
The Lord has heard his people's prayers. The Synod of Bishops has come through. The Bishop of Rome has given his approval. We have work to do now with our bishop.
Many years to you, Master! εἰς πολλὰ ἔτη, Δέσποτα!