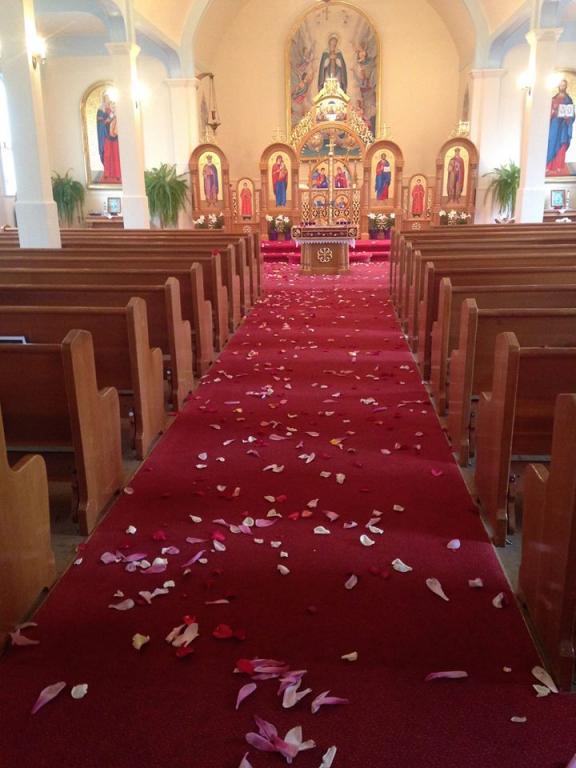 Arise, O G-d, and judge the earth, for to you belong all the nations!
In the hiatus of Holy Saturday, Pascha is anticipated. Rose petals are thrown, as the Lord arises in the secret of the empty tomb. The mystery hidden before the foundation of the world is about to be revealed.
Richmond Eastern Catholic Church 東正天主教會 – Vancouver celebrates Pascha on the New Calendar. It is tonight at 10:30 pm. We are at 8700 Railway Ave in Richmond, British Columbia. Come, the feast is prepared.