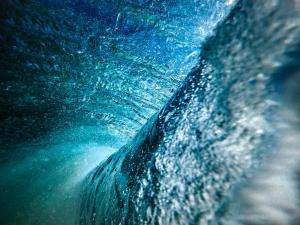 Hurricane Harvey has brought Houston the biggest flood in the history of the United States. My neighborhood has received a non-mandatory evacuation order, the most worrisome command one can be given. "Leave," the city said, "if you want."
Well, no. We do not wish to leave. Should we? The advice has been varied: shelter in place, get out while you can, doom, mockery of doom sayers. Neighborhood comment threads often begin by asking "What should we do?" and end by asking "What does that mean we should do?"
We have decided to stay, and the water is rising. If we can stay dry through this night (after the last four), we are likely to make it. It is an odd feeling to know that in forty-eight hours we may be home as everything returns to normal, or we may be with my brother and parents across town as we sort out our stuff.
Hope has worked hard to put "booties" on each piece of furniture on the first floor. Will this work? Who knows, but then she has decided to vacuum the first floor as well. Like Nana telling us to wear clean underwear in case there is an accident, this storm will not find us messy.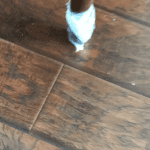 Hurricane Harvey: Singing in the rain
Our piano on the first floor, where the water might reach it, is too big for us to move. What to do? We decided to have one last, uproarious singalong to help remember the many Christmas, college, and social parties that have centered around the instrument. Mary Kate played, as she has since Anne of Green Gables (not her real name) taught her to play, and we sang show tunes. We had to be sober and ready to drive away, but the hilarity came from being together and knowing that a piano does not do well in a flood.
It was odd, like French aristocrats dancing during the terror knowing that end is nigh—but dancing, because humans dance. Of course, it was not really much like this, since we might only lose a piano and not our heads! Soon we may have to kill the main breaker and ascend to the second floor, but for one last time, there was much jollification.
This is as it should be: we are sorry we might lose our stuff but thankful that is all we might lose. We are thankful for being spared what some of our friends face, but we are worried for them. We are cheerful as the water rises because that is the natural response to having done all you can.
We rest in God and so we are content.
S00n—bet on it—the unity Houston feels will end. Too many of us will look for bad guys. If only the mayor had called for evacuation! If only the governor had not called for evacuation! If only Trump . . . It is too easy to blame him for everything. As far as I can tell, all have performed remarkably well. Hurricane Harvey has overwhelmed the system and so we are left in God's hands. This is good.
We find it hard to accept that if you do what is reasonable, then things can still go badly, but it is unreasonable for us to think this. The cosmos is bigger than we are. Our little amount of reasonableness comes from too little data.
We do what we can, but bigger issues may be at play. Every real thinker knows that only God can have mercy on our little amount of reason caught in the greater mechanism of the great, good universe at work.
He does have mercy. The piano may not last, but we are destined for eternity where the music never stops. Jollification without end! Amen.
Rachel Motte edited this essay.