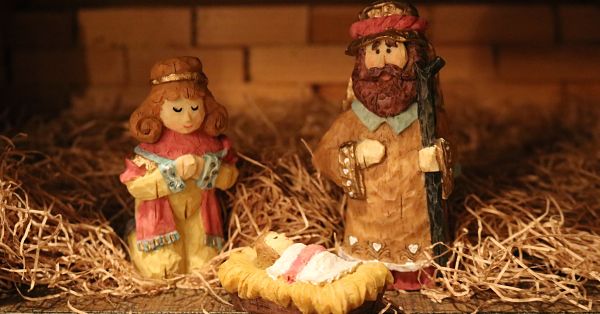 If you have always done what you ought, then this is not for you. If you have fallen short, even far short, of what ought to be, then you are like I am.
During Advent, I try to turn from seeing problems in other people to examining my heart.
Sigh.
I would not done what I have done and would be better than I have been. Is this uncommon? At least some of my friends, report the same.
We are broken and broken people break things, bad enough, and other people. That is intolerable. To pick a simple (and all too true example): when I get frustrated with Hope, my lady wife, and become snarky, then I am wrong. I am falling short of what should be and sorry is not enough. That is grace too cheap for pain.
The young forgive themselves easily as do the narcissistic, but the rest of us are sorry and need mercy.
Justice cannot be ignored: doing wrong is never ok, there is no mitigating circumstance. Perhaps some people would welcome perfect justice without a shiver, but most of us know we could use some mercy. Mercy does not pretend that wrong is right, but chooses to forgive.
Nobody can demand mercy. "You should forgive me" is obnoxious and unjust.  We can demand justice, but never mercy for ourselves. We long for mercy, but have no reasonable expectation that mercy will be given. A few tell us not to worry, just be happy. Do not worry about the ought and do the best we can.
Maybe that works for some, but the world is pretty broken, institutionally and individually, and we participate in so much of that brokenness. We do what we did not intend or understand, but there it is.
God help us and God did.
God faced people He gave free will and we chose . . . Poorly. He could have begun again, but instead kept trying to educate us without taking away our choice. Finally, God became a person and lived with us. People saw this man and His glory and this glory was full of truth. Truth can wither, ask Oedipus, but Jesus was also grace filled.
God that is so
good
 just now: a person who will not pretend badness is not bad or even so bad, but has grace: unmerited favor and forgiveness. When I see the baby in a manger, I don't see cheap grace, but costly grace. God emptied Himself of the
all privilege
and became us. We killed Him and He forgave us from the cross.
This is hopeful. The good news is that justice never changes and stands, but God is waiting with grace. All the consequences are not gone, but forgiveness, that might sword that cuts the chains that bind us, gives hope.
Nobody should take from this any suggestion we not hold the line: injustice is wrong, yet grace is possible. God help us, but mercy is available in the life to come if not in this life. Everyone who needs it should take hope that healing and reconciliation are possible. Advent is the preparation for the coming of the Christ when we see that the world needs justice and yet justice, if it comes, will be stark as a bleak December landscape. Instead, we need the mercy of Christmas.
A carol I love says it best:
I heard the bells on Christmas day
Their old familiar carols play
And mild and sweet their songs repeat
Of peace on earth good will to men

And the bells are ringing (peace on earth)
Like a choir they're singing (peace on earth)
In my heart I hear them (peace on earth)
Peace on earth, good will to men
And in despair I bowed my head
There is no peace on earth I said
For hate is strong and mocks the song
Of peace on earth, good will to men
But the bells are ringing (peace on earth)
Like a choir singing (peace on earth)
Does anybody hear them? (peace on earth)
Peace on earth, good will to men
Then rang the bells more loud and deep
God is not dead, nor does he sleep (peace on earth, peace on earth)
The wrong shall fail, the right prevail
With peace on earth, good will to men
Christmas is the mercy we need.