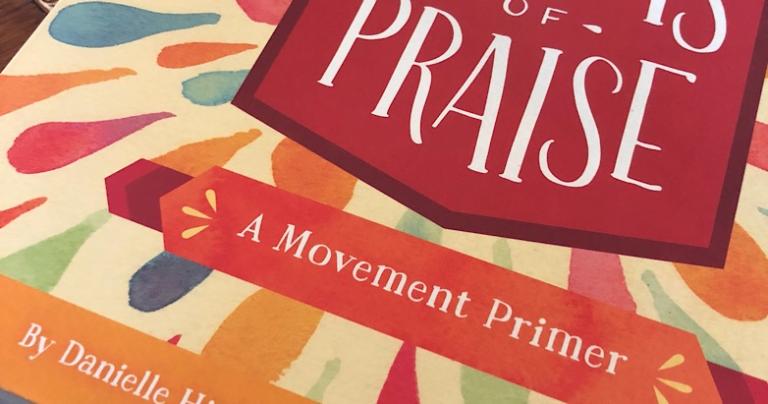 The reality of God, like the reality of air, water, and ideas, hits us from birth. I was there for the birth of five babies (one born into Paradise) and they were a revelation of divine goodness each time. The next births in our lives will be grandchildren, though not yet . . . sigh.
Mistakes were made in our parenting, as the politicians say, but one of the things we got right was surrounding our kids with books.
Buy all the books you can. If you cannot buy books, become best friends with the local public librarian. If your local public library is hard to access, make friends with the members of your church that had or have small children.
Get your kids books. Read the books to them. Stack books all around them. When the (now adult) children were small, we loved the "board book." They were chunky and sturdy, though chewing on the edges or throwing them about would eventually wipe them out. Still, unlike the Golden Books of my childhood (still worth getting!), they could take a beating and keep on working.
Books are a wonderful technology. As the late Isaac Asimov pointed out, they store information for a very long time without further energy input and can use freely available sources of light to enable us to use them (like the sun). Small ones need books on all kinds of topics from nature to imagination, but we always preferred reality-based books best.
Wee ones imagine easily!
A big chunk of reality is metaphysical: God, numbers, and ideas. Even the smallest child will begin to interact with this reality and a good book can help begin to make sense of the world. Just as they learn to frame their physical interactions with good early books on nature (physics!), so they can get words for their metaphysical experiences from good books.
Counting books help them experience numbers and books on God help them understand the divine realities. The fiercely bright Danielle Hitchen teamed up with talented artist Jessica Blanchard recently to produced a board book so good, I wish my children were still small so we could read it to them. I reviewed it
here
. That book combined counting and theology: a metaphysical road tour.
Danielle Hitchen has now written a book that brings together the metaphysical and the physical in Psalms of Praise. Hitchen knows we do not live in two divided worlds. We are whole: body and soul. A human can kneel, stand, walk, run, jump, clap, dance, sit, or be still. Each physical response to God described in Psalms of Praise comes with a verse of the Bible dealing with that state of physical being.
The illustrations picture boys and girls doing worship in jolly drawings that will make you smile, or pause, or think. This book should be purchased and it will be gnawed to pieces by kids who will love it!
Psalms of Praise: A Movement Primer by Danielle Hitchen with art by Jessica Blanchard (Harvest House)
I received a free review copy.