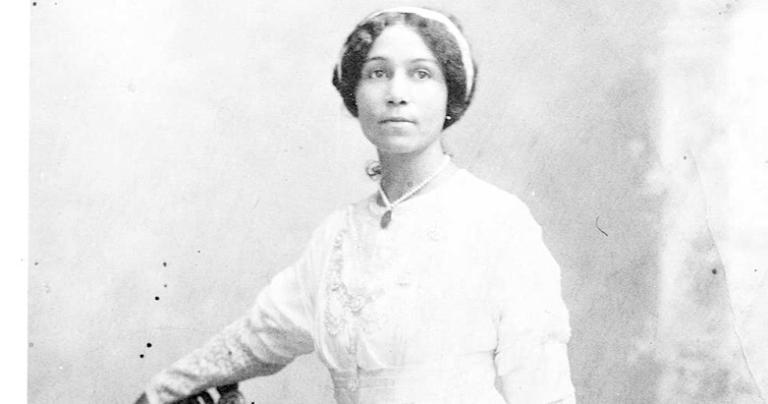 A few of us are called to be Jeremiah, but most of us cannot live that way. We cannot live long or happily staring at what is going wrong without breaking. Some of us simply become too discouraged and the rest become like what they hate. We must, on occasion, speak up about bad ideas, but live our life (as we can) creating beauty.
Anne Spencer is an American model for this Christian attitude. Her times were bad, and Anne Spencer was willing to use her great poetic gift to confront bad ideas.
Spencer never let the evil of racism define her life. Instead, she lived a good, true, and beautiful Christian life. Anne Spencer created beauty, lived the truth, and was good.
Evil cannot defeat such a life.
We lack her poetic genius, but we can emulate her example.
Anne Spencer used hospitality to encourage the Jeremiahs. 
Spencer and her husband opened their house to leading intellectuals of her day, such as WEB Dubois, or other poets like Langston Hughes or activists like Martin Luther King. She provided a place of rest, a haven where the world was more as God made it, for her friends. She also was a sharp intellect who could work on their ideas with them.
Good thinking, deep artistry, most often requires sleep, quiet, and a community of other clever folk. Anne Spencer, her husband, and family.
Anne Spencer created a garden.
Her admirers knew that the best way to know Anne Spencer was to spend time in the garden she created. Spencer understood that words need to connect to matter and so she cooperated with God in her garden. God gave the flowers and she made the garden. She could write: Thou art come to us, O God, this year- Or how come these wisteria boughs. . .
Spencer's garden and her poetry about her garden where images that each reflected on each other. They centered on the Image of God that had made both the poem and the garden. In this way, Spencer revealed the truth of her nature.
Anne Spencer made a marriage.
I love the picture of marriage presented in Black Man o'Mine: "If the world were your lover, it could not give what I give to you. . ."is sensuous, physical, and also spiritual. Spencer is alive, body and soul. Her husband responded by supporting her work and providing help so that Spencer could create her poetry. He built her a garden study space and got help for the housework.
Anne Spencer outlived much evil.
The world in which she was born (1882) was harder than the one in which she died (1975). However, she did not just outlive legal segregation, over the course of her life she outlived the segregationists. If schools were segregated, she would build a better library, a richer experience, for the students she could serve. She would love, garden, write, and create while they worshipped lies and power.
On of her last poems is called 1975 (the year of her death):
Turn an earth clod

Peel a shaley rock

In fondness molest a curly worm

Whose familiar is everywhere

Kneel

And the curly work . . .sentient now.

Will light the world that tells the poet what a poem is.
You cannot defeat a Christian woman who gives voice to the garden worms, while the segregationist of Lynchburg reduces himself to food for insensible worms.
Let's be like Anne Spencer.