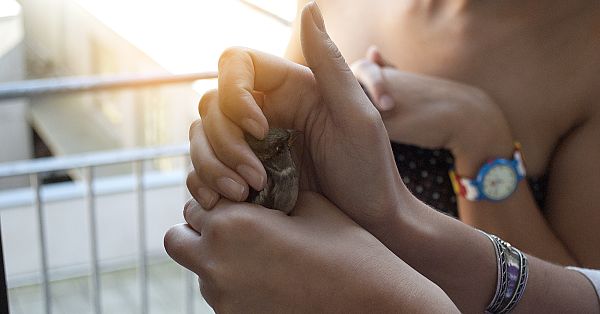 I am often (deservedly) sad.
This sadness is especially appropriate for the wrongs I have done or as a just reaction to the bad things that I see happening to good people. This sorrow does not have to lead to despair, a deeper, hopeless feeling, but it can. Most often this happens when my (just) sorrow for my sins meets radical injustice from institutions that should know better.
It is one thing for a man to mess up. This mercy is found too readily, perhaps. We know we need mercy and give it to ourselves too easily. It is a harder thing, more brutal, when our institutions, churches, schools, and states fail us. We know nobody is perfect, but we hope that people in aggregate will come to better conclusions. We assume our institutions we not fail us. What happens?
Institutions fail us more often than people! It turns out that people in general will do in a board meeting what people in particular would never do alone. Tyrants are made in twisted communities, not in lonely evenings. Despair is the sorrow that comes from institutional evils.
Ask Boethius, one of the best selling authors of all time.
When he was imprisoned unjustly, Boethius fell into despair and only recovered through hard intellectual work. His therapist was philosophy and the consolation he described in this book The Consolation of Philosophy made the text a best seller for centuries.
'So sinks the mind in deep despair
And sight grows dim; when storms of life
Inflate the weight of earthly care,
The mind forgets its inward light
And turns in trust to the dark without.
I look at the world: right, left, Christian, atheist, pagan. I despair. What are we doing? We are globally  richer, better fed. We are also amazingly stupid. We take the greatest technology in human history and use it to worry if an ape in a zoo is smoking a cigarette.
Really.
We are less violent. That is good, but passivity seems to have come at the cost of deciding that playing games, eating treats, and doing little or nothing is good. We went to the moon, with some ragged edges, now we rack up high scores in Halo peacefully. God help us,  but we need to fight evil and not just drift into a decadent coma of lesser wrongs.
I know. This is old man thinking, fifty-four year old me crying about chaning times. Maybe.
Curmudgeonly thought is stupid, if you are me. I get what is coming to me, but if you are an African-American kid doing double the usual time in some Georgia jail, it is harder. You are Boethius. Instead of being a first-world whiner, you are facing a world where injustice rolls on as surely as the Mississippi.
This was the man who once was free
To climb the sky with zeal devout
To contemplate the crimson sun,
The frozen fairness of the moon –
Astronomer once used in joy
To comprehend and to commune
With planets on their wandering ways.
Wonder, wondering, wandering about the cosmos is the natural state of humankind. Sin left us trapped on this silent planet. We might make it to Mars, but the vast cosmos is cut off from our souls. Why not despair? We think, we reason, we study, but this is not the whole of us. We are not just brains, thinking without bodies, minds that are not men. We are not glands, emoting without brains, thought.
If we fall into the habit of thinking or emoting as if the rest of reality will not catch up with us, then the result is despair!
Why?
We have not prepared for this problem:
This man, this man sought out the source
Of storms that roar and rouse the seas;
The spirit that rotates the world,
The cause that translocates the sun
From shining East to watery West;
He sought the reason why spring hours
Are mild with flowers manifest,
And who enriched with swelling grapes
Ripe autumn at the full of year.*
Lord Jesus Christ, son of God, have mercy on me, a sinner.
—————————————————–
*Boethius, Ancius. The Consolation of Philosophy: Revised Edition (Penguin Classics) (pp. 5-6). Penguin Group US. Kindle Edition.