As I try to understand our mess on race here in the United States, I have been reading about a man who thought he could hold back justice: John Wilkes Booth. He was very bright, a splendid actor, and brave. He was a keen investor, made massive amounts of money when he wished on stage, but decided his job was to decapitate the government in Washington.
He shot and killed Abraham Lincoln.
Booth was a mix of hubris, racism, and hatred. The racism was regrettably common, yet most people did not contemplate killing the Great Emancipator. The hatred of War were balanced in the lives of many warriors like General Lee with finer things. They were traitors fighting for slavery, no excuses, but they also had moral limits.
Booth ended up being proud of one of the most depraved acts of history. He shot a man in the back and doing so harmed the South. Lincoln might have been able to give the South, freedman and defeated white, a start with malice toward none and charity toward all. On Good Friday, Booth decided that such a man had to die.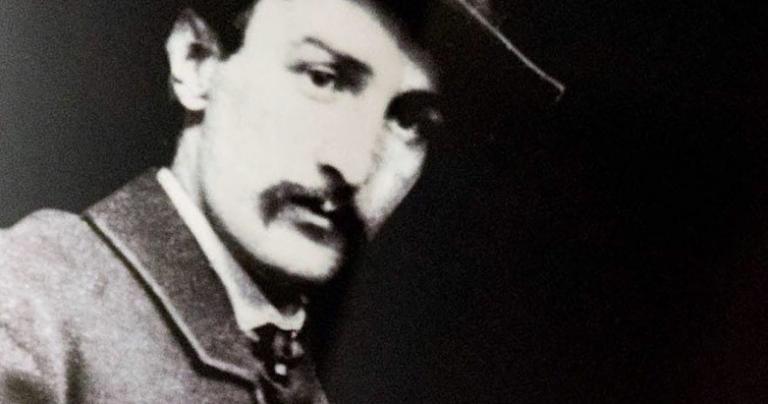 Hatred consumed Booth, but that is not the only lesson to draw from his misspent and wicked life. Booth was a playactor, not an actor. Moral people have always worried about women and men who act. Plato saw the problem: a life based on pretending to be someone or something you are not is dangerous for the soul. You might miss the distinction between pretend and reality. Ask Errol Flynn. While the worry is real and some people do get lost in the part,  all jobs have their dangers. Most professional actors I know are able to separate themselves from the work. How? They keep a sense of self, though they report not everyone does.
John Wilkins Booth certainly did not.
Booth played heroes and he got lost in the part. We are told that he fought with such abandon on stage that he would sometimes cut himself with his own sword. Here is a man who played a hero while a war raged in his nation and he managed not to actually fight. He was not a hero, he just played one on stage. If he was hell-bent to fight for slavery and the Confederacy, General Lee certainly needed men. Booth stayed home and let his hatred build.
How can we not turn out to be John Wilkes Booth? For God's sake, do something and do not just pretend to do something. Do not sit in a bar and over a drink whine to your friends about Mr. Lincoln while the bravest men of Virginia are fighting to for freedom from the government you claim to hate.
If history teaches one practical truth, it is that the man who likes dressing up in uniforms and talking violence, but will not be a solider is a dangerous man. Lincoln was a fine wrestler and a powerful man. Booth shot him the back of the head.
When I read what we have of his words, I am struck by an error common to such men. Booth confused his freedom, God's will, and God's divine providence. God has given us free will and many things are in our power, yet not all. Our power is limited where another man's will begins. At the very least, we can consent or dissent in our minds to what is happening. As whatever cause we love fails, we can refuse to give our assent and if the cause was (mostly) just, this will do our souls great good. Other moral agents, from men to angels, also made choices and we cannot write the full script. Each man can determine his attitude, if he cannot determine his fate. If we had the power to write the full script for the world, then we would abrogate the will of other freedmen.
Only a Booth thinks he can do that.
There is also the great plan for the cosmos where all the many free will decisions are balanced and God brings the best that can be out of the intersection of billions of free decisions. Over eternity God will work to bring many to every bit of pain, bring justice to every injustice, and grind down with infinite patience the slavers injustice. All will be well and more than well, but that will take time.
Suppose for a moment that Booth was right (how hard!) and that the cause of slavery and the Confederacy was just. He was still wicked for he acted the courageous man with the tools of a coward. He fought providence and providence won.
Lincoln belongs to the Rock of Ages and Booth went to hell. Why hell? The inferno is the place where people go who have lost self to posturing, you cannot repent of your sins if you do not know yourself. Damnation is the outcome for those who will not accept that sometimes even a good cause is temporarily lost if the only means to "save" it are bad. You cannot save the nation by betraying her deepest values. The gentlemen of the Old South for all their wickedness despised the cad who shot and ran.
Sometimes there is nothing good to do and so we wait until there is. We do not whine, but like the martyrs of old accept that providence. There is even joy in this and no passivity. I can do manly, straightforward justice most of the time, until I cannot and then I wait.
Or I could become John Wilkes Booth and do evil so good may come. If I do, I always find the good does not come and the memory of what was is tainted by my impatience.
Lord Jesus Christ, son of God, have mercy on me a sinner.