Grandpa's Stories

(Langston Hughes)

The pictures on the television

Do not make me dream as well

As the stories without pictures

Grandpa knows how to tell.

Even if he does not know

What makes a spaceman go,

Grandpa says back in his time,

Hamburgers only cost a dime,

Ice cream comes a nickel,

And a penny for a pickle.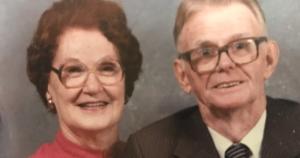 Both my grandfathers could tell a good story, but Papaw Reynolds was a story telling Jedi. He had standard voices he used and if he repeated some standards, Dad said by the time Papaw was old Dad could tell the stories as well he could, there was no harm in it. Papaw was passing along the oral tradition and I am smiling right now as I recall one in particular.
Safe to say no rat was safe in his boyhood country home. Papaw was inventive.
Story telling is hard to do just now. Hughes points to television in his day as a distraction, but now we can add the ubiquitous smartphone busy distracting us. A story told properly takes years of hearing to marinate in the mind, heard again when there is a new listener in the room.
The first time a good story is told well there might laughter or tears, depending on the type of tale. Each further telling lacks the surprise punch of the first time, but becomes more about the story teller. As a listener, I learned to look for something new each time, some adjustment to the voice, or some detail I had missed. If it was a story from Papaw, this was my history, my backstory, not one created by marketeers or a focus group.
You can learn a lot about a man by the stories that are left and I learned a good bit about the way things were by listening. The history of the big men should never be allowed to overwrite the history of the common man. Frank Capra told us that in film, our job is remember, millions of us, the George Baileys that were real: Earl Combs, Shelby Reynolds.
The obvious conclusion is to go find your grandparents, how I wish I still could, and listen. If you are a grandparent, and I live in hope, then tell a story if you can. Keep the oral tradition strong. This is all true, so true it hardly needs to be said, only done.
Here is what is what might be missed: classical Papaw storytelling takes time to develop. Young man, tell a story, funny or sad, to your friends. Everyone put down the phone, turn off the screen, and let the future Papaws of America tell a tale. When there is nothing to do, turn to future Papaw and ask for a favorite. The Darwinian process of the best stories surviving begins in youth as a few make the future Papaw's canon of stories each year.
Practice.
And remember that In 'N Out or Whataburger will never taste as good as it does now, there was a time when you could not buy Blue Bell in Texas, and there were only six Star Wars films. Remember that first day on the first job? Tell the story out loud. Fifty years from now it will be too late.
Tell a story tonight.
——————————————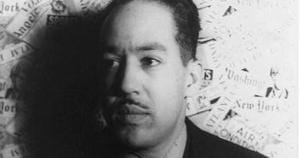 I read Langston Hughes in fifth grade, did the report fifth graders do, and have been learning from him ever since. Read some Hughes.