I asked for guest voices and I got …awesomeness. Today we hear from Leilani Mueller.
Leilani Mueller is the wife to Nathan, a philosopher and mother to Felicity and Gabriel with one more inside. She writes, thinks, teaches, directs, and tries to live an examined life.
————————————————-
My son laughs easily and it engulfs the attention of the room like fair spring weather after the cold.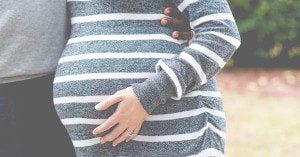 I think I blinked, because next week he will be sixteen months. Sixteen months can change your life, which isn't profound to say even if it is the length of my son's life. After all, any space of time where what is normal shifts, accomplishes change. Yet, even now I can't help but wonder where is the girl who studied in Oxford, and shared a house with roommates inLa Mirada, and had no real concept that someday she would have three kids?
I have three kids: A little girl who negotiates plans, reminding me that little ones always model their elders, a little boy who laughs, and one more still inside and unknown.
Three weeks ago, my son learned to walk. With arms spread out for balance, he toddles, large smile on his face and determination in his steps. I love his walking—when I enter a room that he is in, he runs to me, laughing. Or sometimes, since he is still little, he crawls, laughing and smiling. I am uncertain which I like better: the walking or the crawling.
These moments seem like THE moments. The moments like the moment beside Lake Windermere, two summer ago, when Nathan and I had unpressured time to explore the North of England—my son was there too, only he was inside then, and I didn't know about his laugh. The moment by the lake, standing with Nathan, looking across the slow-moving water, held perfection. Why or how that was the case seems comingled with dreams, love, companionship, and the knowledge that poets were inspired here.
How wonderful that so many moments in my remembered life are moments of content like the diamonds that catches the light on my left hand.
Are those moments the moments to chase after, catch, hold, and then remember? Scriptures about how we are nor promised lives of ease and how we must "take up our crosses and follow him," seem to clarion a different call. How does one take up one's cross amid the beauty of moments by a lake or moments of laughter?
I used to teach Eusebius's History of the Church. So many of his martyrs' accounts include a seeking out of martyrdom, and I'd ask my class, "Should Christians seek suffering?"
It also says in the scriptures, "Here on earth you will have many trials and sorrows. But take heart, because I have overcome the world." Just yesterday, I told my husband that, "When I was in high school I wouldn't kiss on stage, because it was against my principles." He informed me, "everything you do is based on principle." A smile played on my lips. He laughed at me, "you know it's true," he said.
Yes. He had a point.
I believe living out and making beautiful moments with and for the people that you love begins the task of cultivating and redeeming the earth. We will have trials, we shouldn't seek suffering, we should enjoy the beauty of every lake or little boy's laugh—and in so doing take up our crosses.