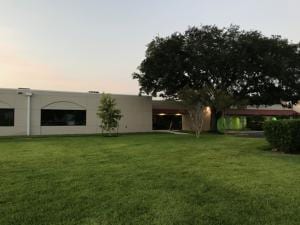 Today I was riding home and was pleased when the car pulled up and the side of the car showed the driver had his own business going, had published his own book, and was full of fight. Houston business was crushed by oil prices and the pandemic response, but this man, and he is an enviable man, refused to be defeated. He admitted his income had taken a hit (so say we all!), but he had a plan and part of his plan was to work harder and smarter.
This was a moment to ask questions. What had he learned? What should we do? He said some wise things, including the need to be calm and keep working. He suggested that panic (I forget his better phrasing) was the defense of fools.
Then my turn came to be questioned.
First, he said: "You have to know yourself." This Socrates at the wheel began to probe, questioning me. What was my dream? What was I doing? He paused and said: "Do you know your choices count?"
I do. God help me, I do.
He understood. He had started poorly, like I had, and when he came to Houston after a bad start, God seized his heart and mind. He owned his problems and began to clean up his act. He wrote a book. Why? God told him to do so and just by talking to people as he worked hundreds of people have been helped. He loves Houston, like I do, because Houston is "becoming" and is not yet.
You can start again here and people will help.
How? This is his story to tell.
If you read with the charity that true education demands, then you hear voices that the establishment, especially the secular establishment, miss. I am convinced that there are hundreds of Socrates in every city ignored by the credentialed. We never examine our shallow assumptions, because we are waiting for someone who looks just like Socrates looked back in the day. Today is a new day and the Houston Socrates may be behind the wheel of an Uber.
We do not listen, because we are narrowed down by what should have set us free: our "education."
What do we need to do? We must listen. We must not interrupt the wise or get side tracked by minor issues.
At no point did he cross a line and intrude, he waited for me to process what he was saying and then, like any good dialectician, paused for me to think about what he was saying. He kept teaching. He pointed out that too many people retreated from responsibility. He claimed he had done this, but that when he saw that his choices counted, then he was free.
Yes.
If you want to ignore wisdom, you can see how the sophists of our age, the people handing out credentials, miss Socrates. They pretend they would not have poisoned Socrates or crucified Jesus, but they would have (at least) ignored both if Jesus did not go to the right college and Socrates did not sound the way they thought he should.
God help us.
I asked if this teacher behind the wheel had thought of teaching as a profession or preaching as a career. He said many people had suggested that move, but that he liked working outside such systems. Finally, he asked what I did. I told him we would pass the School and College on our way home and he was excited and asked better questions about the changes in education than the stagnant, over paid administrators that run our colleges and universities.
He knew the scam, because he had seen that mess. He made some suggestions and dropped me off. I kept thinking about his witness, read his book, and give him thanks.
The heart of the nation is sound so long as we can produce such gentlemen. Thank you Orlando Ferrell.