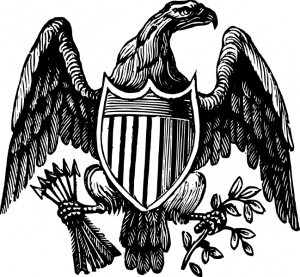 Perhaps after the fifth goal, maybe at four, I knew we should slow down.
We were winning 5-0 and in a soccer game 5-0 is not close. Naturally the seniors kept wanting to score, but as coach my job was to stop the humiliation. Sportsmanship counts. Win like ladies or gentlemen. There was another more selfish motive.
We did not want to become the villains in someone's story of "back in the day."
The game was won and nothing good could come from more goals. How did I know?
My first game as a player had been a 13-2 beating at the hands of a team that could field four teams: all of them better than we were. The last few goals, and the huge celebrations that followed by the seniors, were hard to stomach. Shouldn't some coach, even if uninterested in abstract notions of morality, have considered that they were in danger of becoming villains in a sport's story told over a beer in midlife? At some point in that game, the fans of the other team started rooting for us. The last goal we scored got an ovation, because the battered player, a New Zealand marvel we did not deserve, had beaten the odds. We lost, but somehow in winning "they" had become the villains.
The fans were more insightful than the coach.
Maybe?
Of course, this is no great sin, only a small example, that in life one should consider: "Am I becoming the villain in the story?"
To give a better example, some Christians feel compelled to defend slavery in the United States. A pause is justified. Why do this? The South had many literary champions after the rebellion. Slavery is so terrible that arguing, or even minimizing, the terror is more than a mistake. Who would look at the slave block where people were sold, at the chains, the whips, the instruments of torture, and think, before anything else, that this might not be so bad, that I should write to defend this? Shouldn't the oppressed draw our first sympathy? Isn't a decent man drawn to root for the underdog in even a simple game? Who looks at monstrous evil and wonders if monstrous evil may not have had some good points and defend the slaver?
If one sees the unborn, wondering if they can be killed, then one should consider if one has become the villain. If one sees a homeless man, and the first thought is disgust, then one might the villain. If a person sees the dispossessed and immediately sides with the corporate conglomerate, then a man should pause, think about it, and not continue. If looking at American history, one does not see racism as an enduring problem, even gets bored thinking about the result of three hundred years of history, then one might worry about becoming the villain or at least the villain's enabler.
Why say this? We can read what free people write who liberated themselves from slavery. We can see how they viewed the auctions and what happened to their families. We can know the truth. The prophets speak, do we listen? Frances Ellen Watkins told the truth against the powerful. What is our first reaction?
Learning to read unleashed a massive intellect fueled by a just cause. Frances Ellen Watkins should remind all of us not to be the villains:
The Slave Auction

Frederick Douglass' Paper, September 22, 1854

The sale began—young girls were there,

Defenseless in their wretchedness,

Whose stifled sobs of deep despair

Revealed their anguish and distress.

And mothers stood, with streaming eyes,

And saw their dearest children sold;

Unheeded rose their bitter cries,

While tyrants barter'd them for gold.

And woman, with her love and truth—

For these in sable forms may dwell—

Gaz'd on the husband of her youth,

With anguish none may paint or tell.

And men, whose sole crime was their hue,

The impress of their Maker's hand,

And frail and shrinking children too,

Were gathered in that mournful band.

Ye who have laid your lov'd to rest,

And wept above their lifeless clay,

Know not the anguish of that breast,

Whose lov'd are rudely torn away.

Ye may not know how desolate

Are bosoms rudely forced to part,

And how a dull and heavy weight

Will press the life drops from the heart.*
Read this again. If our first thought is to push back from this first person testimony, then we should ask why. Why do we side with the powerful? Why defend such things? Why soften the horror of such things?
God forbid. Shouldn't we rise up to end systematic injustice and not figure out how this is "not so bad?"
We can, after all, see the "losing" team in a sporting event and grow restive when the other guys act like chumps. We can refuse to run up the score or cheer for those who do. We might even question the game. We might worry when we ignore the passion of poetry applied with precision to facts that we have picked the wrong team.
We can appear to win, but if victory unleashes monstrous evils, then mayhap we are the villains.
—————
*Voices Beyond Bondage . NewSouth Books. Kindle Edition.