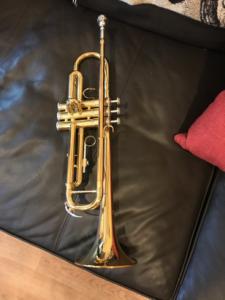 There are men so great that they change everything. If you can hang with Frederick Douglass, drop everything, find him, and learn. So many deceive themselves into thinking they can lie for the greater good, but a Douglass trumpets the truth for the true Good. His eloquence is sufficient against multitudes and he has the character to endure. Find Frederick Douglass.
But God help us, such men are vanishingly rare. Frederick Douglass could educate Abraham Lincoln. This was Plato instructing Aristotle in the ways of Socrates. Mostly our loyalty is misplaced and what we think is Douglass or Lincoln is some petty tyrant who indulges his pleasures by surrounding himself with sycophants and lies. How can we know a Douglass?
Partially because the Douglass will side with the oppressed. The true voice will never comfort the comfortable or placate the masses. Someone like Douglass will demand virtue from everyone, but will especially demand excellence from those with power. They will be most aware of those without a voice and often will come, like Booker T, "up from slavery." They will fight against the powers of the age. They will tell the truth and the withering criticism the powerful will levy on them will tell every truth that must be told. They will not demand loyalty or shrink from truth, but will stand in the arena. As Douglass challenged Lincoln, even after Lincoln was martyred, so the true prophet will speak hard words to his allies.
A Douglass is rare.
There is another possibility and that is a society of those of us who are not Douglass, but would have his courage. We lack his talent, his genius, but would love wisdom as passionately. We know that you cannot accumulate genius with our mediocrity, but we can build a home for genius when genius comes. We can be the sort of place that would welcome Douglass, or Lincoln, or Socrates. If we cannot find a Douglass, we can find each other and make ready. We prepare the way for the Baptist who will prepare the way for the Lord.
I know this because there are some folk, a group that gathered six years ago on the feast of Saint Valentine. This group met out of love of wisdom, virtue, and joy. They had nothing, but a wise woman spoke a true word: the adventure had just begun. They had no leader like Douglass, but they had his vision: let freedom, the educational philosophy of the Divine Logos, ring. We would read the great works of these greater prophets and prepare the way for generations. This was good and this can be the work of any liberty loving soul. We cannot grasp genius, but we can honor genius past, present, and to come.
The abolitionists did not make Douglass: God and Douglass made Douglass. The abolitionists could give him a platform. We also can remember his name and that of every fighter for freedom this February 14th. That is the job of the lovers of wisdom, the company of Saint Valentine.
To Frederick Douglass

Written after hearing him lecture.

By R. [Jamestown, New York]

Frederick Douglass' Paper, October 13, 1854

Go forth! thou noble patriot, go,

And plead for Freedom through the land;

Our country's baseness boldly shows,

Though myriads now the truth withstand.

Go! speak of Cruelty and Wrong,

Which millions of our race endure;

Be ever valiant, faithful, strong,

Engaged in such a mission pure.

Such eloquence is seldom known,

As that, untaught, thou canst command;

Scholastic art men freely own,

Before it is a rope of sand.

Would that I could like thee portray,

The matchless garb which Freedom wears;

No—no—tell how 'twas snatched away,

And left humanity in tears.

When future years shall roll away;

And Liberty once more shall reign,

A thousand tongues that scoff to-day,

Will shout their praises to thy name.

And when at last thy labors here,

Are brought triumphant to a close,

Heaven's messengers shall come to cheer,

As through Death's vale thy spirit goes.*
————————–
*Voices Beyond Bondage . NewSouth Books. Kindle Edition.