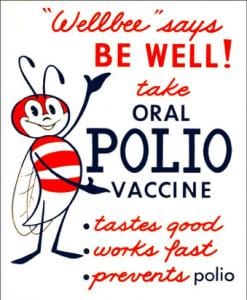 There is a weariness that this delightfully normal summer, God willing, may bring to an end. As a nation we should gain rest in normalcy.
Whatever the politics, whatever should have been done in retrospect, things went ajar about one year ago and the academic year never came to a proper end. If one wished to teach, one had to find the room, the means, the methods and keep adapting. Many customs that mark ending never happened and so we entered what I came to see as a four semester teaching year.
There was no precedent, no sign posts, seemingly no end to the year. Challenges come with any job, unprecedented decisions are hard to handle when they keep coming.
On Friday the 13th (March 2020) my job was to shut down our live classes.
We had a marathon Plato session, delightful discussion in the College that weekend, a goodness that started and then was canceled. The airport was shutting down.
This problem, long foreseen, was upon us.
COVID had drawn our attention in December leadership meetings, became a very serious topic of discussion in January, with alternative planning gearing up in February. We still were not as ready as we wished. The Covid Protocol began, we made progress, learned what worked, and are now in Phase III of that Protocol. Now the end of the Protocol is coming, because that is what reason suggests. Throughout, we tried to follow the data, assess risk reasonably, made some mistakes, but the team was calm and carried on. They were and are the best. We are ending the year with the vaccine spreading faster than the virus. There is no Phase IV of our Protocol planned. The Protocol will end at graduation. Thank God, the frontline workers, and our teaching team.
The vaccines and greater knowledge of the virus has meant creeping normality in our community. We had a Spring Concert and some Shakespeare outside. We will have graduation, God willing, on time. All this good news can be hard for some to take! If we are not careful, we will have thrown our life switch to grim and find jollification difficult.
Normality will be an adjustment even if a person was in the group that tried to live life absolutely normally in the pandemic. Even if one lived in a rural area, never did anything to adjust to the pandemic, the many parts of the nation that did shut down, that chose a different course, meant that there was a rip in the social fabric. Everything became controversial, each decision seemed existential.
God and history will judge each strategy, each decision made, but the four semester academic year, 2020/2021 is ending. What we are doing and what we did will soon be done, the first draft of our history in the Covid Pandemic is soon to be written.
When the survivors of RMS Titanic were rescued, they finally began to mourn, to process, to react to the horror of that April night. Some were hurting for their entire lives. Many in this pandemic also lost loved ones. They will find the return to normalcy hard.
Let us recall that these perilous times may end, but stress does not. Some handle stress better than others, everyone experiences stress as hard on body and soul. We must be as kind and tolerant as we can be while keeping on living our lives normally.
Our stress must not be an excuse to inaction. We must not impose the abnormality of the pandemic on our neighbor due to fear. The protocols will soon be ending.
What to do?
Meaningful work can be a palliative. My grandparents were children during World War I, lived through the Great Influenza epidemic, went on to the Great Depression, World War II, and the Cold War. Their generation did about as well as any to leave the nation better than they found her when they were born. They still mourned, but not without hope. When they met someone, a veteran or Depression victim, who had cracked under the strain, they were kind and as tolerant as they could be. They were calm and carried on, even though they lived in a society much less wealthy than our own.
We can do likewise and better!
And Christmas? Christmas 2021 will be magnificent.
I cannot wait.