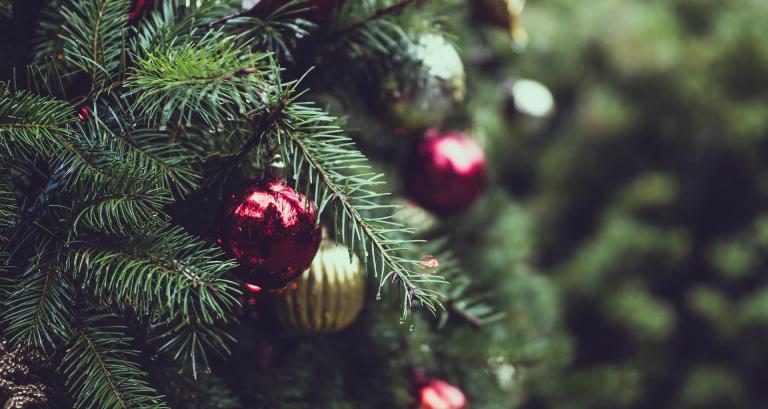 Man, I love Christmas.
Winter boots, toasty toes, rosy cheeks and bobble hats. That festive buzz. The anticipation. The hustle and bustle, the smell of woodsmoke and roasted chestnuts that warms you on the inside. The unrivalled joy of finding that perfect gift that you know they will just love. That priceless look of wonder and excitement on the kids' glowing faces. Dad jokes, timeless classics, silly hats, belly laughs.
Christmas is a time to appreciate the best things in life, and I for one can't get enough of the twinkly, nostalgia-soaked magic of it all.
---
But if we're honest, it's not all fairy lights and candy canes.
There's also the stress of fulfilling expectations. The endless shopping trips, the exhaustion, the financial worries.
The latent family tensions that will inevitably come to a head at some point during a boozey Christmas afternoon.
The absence and aching loss that you can feel physically, as if a part your insides has been removed. The unrelenting festive cheer that only illuminates the stark contrast between what is and what you feel should be. Sadness, disappointment, loneliness and depression can seem to reach new depths at Christmas time.
Not to mention our culture of empty consumerism and wasteful excess that peaks around Christmas, highlighting global issues we would really rather ignore.
Christmas has a habit of revealing the best and worst parts of us, and as much as we would like to mask the bad parts with glittering tinsel and shiny baubles, the shadow side of Christmas is just as real as the light.
---
And at the heart of it all is a bizarre story about the birth of a baby who was in some way a manifestation of the divine.
It's not a nice story, actually.
This child is born to a disgraced, unwed teenage mother in a stinking animal shed. They then become refugees as they flee a murderous political regime. It's a dirty, painful, human story.
The core message of the Christmas story is not that everything is quaint and sparkly and wonderful.
It's that God is somehow with us in the turbulent, messy, confusing experience of being human. And that means that all of it matters – whether we spend Christmas delighting in the richness of our lives or wishing desperately that things were different.
The whole thing – the laughter, the joy, the stress, the disappointment, the heartache and the grief… it's all part of it, it all matters deeply, and – in some mysterious way – it's all headed somewhere.
Because if God is with us, then the whole thing is sacred. If God is with us, then we are seen and we are loved, no matter what. If God is with us, then the whole thing – all of life – must be somehow infused with this divine light and energy. The shadows are real, but the light can transform them.
And if we manage to stand still for long enough this Christmas, perhaps we'll start to see how it all glows from within.
---
Image via Pixabay