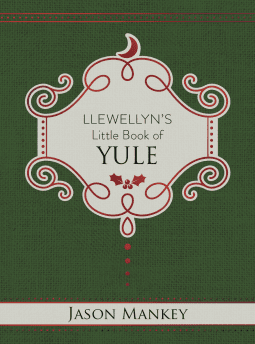 Although I will continue to post about what I consider to be fun and interesting Witchy topics, starting this month, with the guidance of my former publicist, Kat Sanborn, I gave myself permission to return to a long time passion that I unfortunately had to give up due to time constraints and that is book and card deck reviews. Llewellyn's Little Book of Yule by Jason Mankey is my first foray back into a favorite pastime.
Back in the old days when the earth was cooling and dinosaurs roamed, I ran a popular website called "The Diva Digest" and there I reviewed literally hundreds of books and Tarot decks. I stopped when I began writing books myself in 2013 and then subsequently opened Two Sisters Botanica in 2014. The time just was not there.
Since then, I have found my stride and when the idea came to resume reviews, I felt a stirring of literary excitement I haven't noticed in way too long. Now and then, this blog will focus on an upcoming or new release from a variety of publishers. It seemed fitting to start with an upcoming book penned by our esteemed Patheos Pagan leader, Jason Mankey.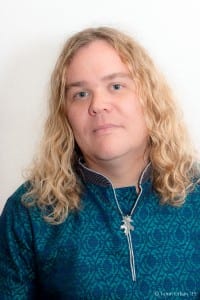 As much as I try to be unbiased, it is a tall task when I so deeply appreciate Jason's work, from my perspective of both a reader and an author. His tireless and dogged pursuit of research warms my cold, black, little former-librarian heart. I did so much research during my years of working in a library, not to mention many citations necessary for many dogged years of college that I have a full on tantrum if I am forced to add a footnote or citation to my work. I will move Heaven and earth to avoid a citation, but Jason revels in that stuff and consistently amazes me with his due diligence in that regard.
This book is no exception and do not let the word "Little" mislead you. Llewellyn's Little Book of Yule is a powerhouse of information about my second favorite all-time holiday (I'm a Witch, so the favorite is not hard to guess). Jason's newest release has a strong presentation of history, crafts, recipes, rituals, and personal anecdotes.
Most impressively is that he covers a wide range of cultural expressions of the Yuletide season and treats each one with equal measures of childlike wonder underscored with the respectful authenticity that can come only from an experienced and diligent researcher.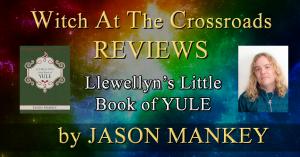 Jason sets the tone for this enchanting book with a tale from his own childhood that established his love of the season and this energy permeates every word.
If you want to deepen your knowledge of cultural and magical expression regarding this meaningful time of year, this love letter Jason Mankey wrote to the holiday is your sure-fire ticket.