Last week, I gave a strong rattling to the dried out cage of my memory and put together a list of the fifteen writers who most inspired my spiritual path. Most of these were from a time when when we had a painfully limited number of magickal writers. Now, the few Pagan voices that were out there back then are the roar of a published crowd of many, so sifting down the names that I feel are the most influential is quite a task. This is especially so when many of the authors are my friends and people I greatly admire.
Yes, this highly subjective list is based on my own opinion from reading their work and listening to their presentations and interviews. It is also based on what books I cannot keep in stock in my shop. Which books fly off the shelves as soon as I get them reloaded? What authors are seekers and masters requesting most often? Whose con presentations are standing room only? In that sense, not only did I craft this list, but you did as well.
As with my previous list, I do not expect everyone or even anyone to agree with my choices. I offer this from my perspective as an author, a public speaker, a book seller, and a Witch. These are my choices for the voices that will endure just as much as the ones on my list of classics. These authors change or preserve the presentation of Witchcraft, Paganism, or Magick in some enduring way.
For each of these influencers, curators of the Craft, and all around fascinating people, I will give you a few words of my own, but mostly links for where to find them. And find them you must. If you have not already explored their work, there is no better time than now. I will keep my fawning to the minimum since these authors and their presence speak volumes on their own.
In no particular order:
Laura Tempest Zakroff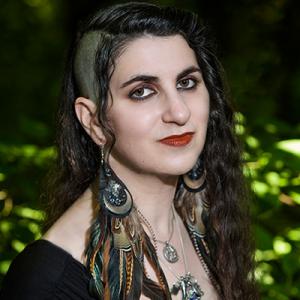 Laura is the face of new, evolved, informed, empowered Witchcraft. She is an artist, dancer, blogger, designer, teacher, author, and engaging public speaker. Laura blogs at Patheos under "A Modern Traditional Witch" and at Witches & Pagans as "Fine Art Witchery." You can check out her books here and her website here. For just under a year, Crossroads had a book club and during those few months, we covered no less than three of Laura's books. She is just that good.
My recommended reading: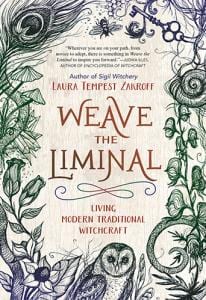 ---
Madame Pamita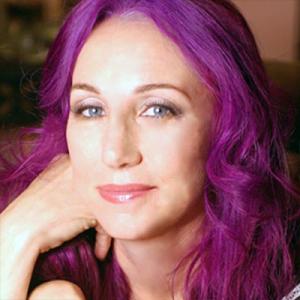 In the past decade, the interest in Conjure, HooDoo, and Folk Magic in general has skyrocketed and one of the people leading this movement is Madame Pamita. Her YouTube channel is full of quality instruction and her books are phenomenal. Pamita is a Tarot reader, teacher, author, rootworker, and the proprietress of the online shop "Madame Pamita's Parlour of Wonders." She has (to date) published the following books Madame Pamita's Magical Tarot (Weiser), The Book of Candle Magic (Llewellyn), and Seven Secrets to Supercharge Your Spellwork (Parlour of Wonders). She manages to modernize rootwork while protecting the integrity of its roots (haha). She is definitely a star on the rise.
My recommended reading: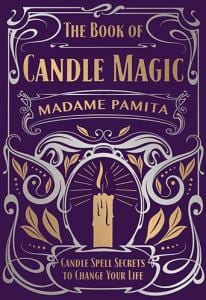 ---
John Beckett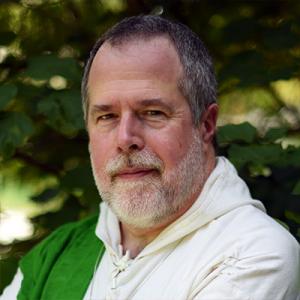 I have had the honor of watching John Beckett speak as well as reading his blog and his books. His common-sense wisdom and unique understanding of both magick and people permeates his entire body of work. John is a Druid graduate of OBOD, an ordained priest in the Universal Gnostic Church, and an officer in his local chapter of the Covenant of Unitarian Universalist Pagan, as well as a member of Ár nDraíocht Féin. He writes for Patheos as "Under the Ancient Oaks." You can find his books here.
My recommended reading: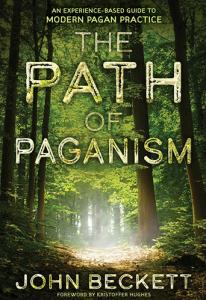 ---
Tomás Prower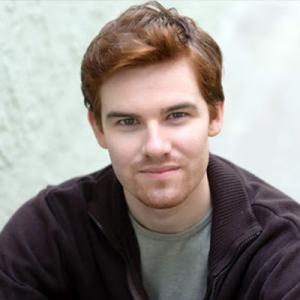 One Patheacon long ago, I stumbled into one of Tomás's presentations by accident and stayed. My first impression was, "Son, I have cookie sheets older than you." Then he began to speak and I was mesmerized. He now has two more books released since that time and I have not yet stopped being mesmerized by him. Everything he does is gold, I assure you.
Tomás is a graduate of the University of California: Santa Barbara and holds two degrees: one in Global Socio-Economics and one in Latin American & Iberian studies. studied at the Universidad de Chile while working as a translator for their literature department and worked as a cultural liaison for the French Government in South America between France, the United States, Chile, Peru, and the member states of Mercosur. He knows more about death rites than anyone I have ever met. You can find him here and his books here. He is an avid historian, bar none, and a fantastic explorer of the niche, underserved corners of Paganism and magick.
My recommended reading: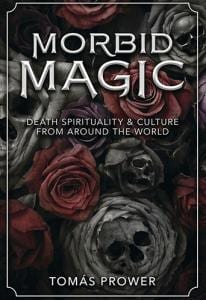 ---
Gwion Raven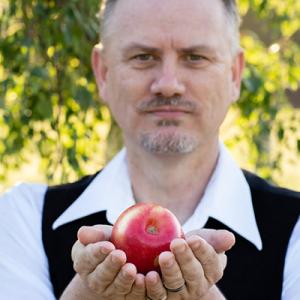 In today's author arena, we have to do more than write a book and get it published. Now, it is essential to maintain a strong social media presence, present enthralling lectures at conventions, and work the interview circuit. Few have ticked all of the boxes as well as the incredible Gwion Raven. I first met him on my second Panthecon presentation (although I knew him online first) for my book Goddess in the Kitchen. Since we were both working on kitchen witchery topics, we supported one another's presentations. After I saw his presentation and later, read his book. I stopped promoting Goddess in the Kitchen. He did it better, so I started promoting him instead.
He and his Goddess-on-Earth partner, Phoenix LeFae (also on the list), were kind enough to drive out from the bay for the grand opening of Crossroads, the shop I run with my husband, Eric. They are dear, lovely, wise, and articulate humans. Gwion describes himself as a Tattooed Pagan, Author, ​Cook, Musician, Teacher, and Lover of the sensuous and divine. It just doesn't get any better than that. You can find Gwion here and his books here. He his Patheos blog is "The Witches Next Door" (written with Pheonix) and his new book, Life Ritualized, (also written with Phoenix LeFae) releases soon. Yes, I have it pre-ordered.
My recommended reading: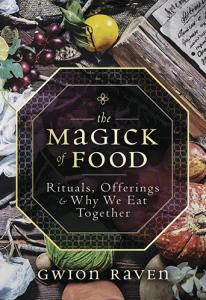 ---
Phoenix LeFae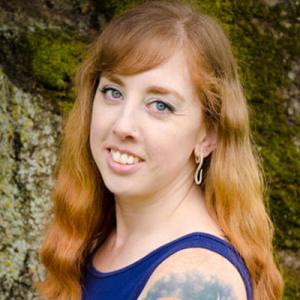 In addition to her excellent taste in partners, Phoenix LeFae has another gift. She has the ability to find the beauty and magick in everything. Going to her Goddess shop in Sebastopol, Milk and Honey, is on my bucket list. Phoenix is an expert in eclectic Witchcraft, Wicca, Druidry, and rootwork. You can find her here and her books here and here. She is the Queen of Contributors and as you can see from that last link, she has entries in many noteworthy collaborative books.
She excels in noticing the nuanced aspects of magick that many would miss and in teaching us to treasure the power of ancestral magick.
My recommended reading: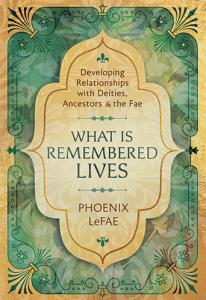 ---
Tracey Rollin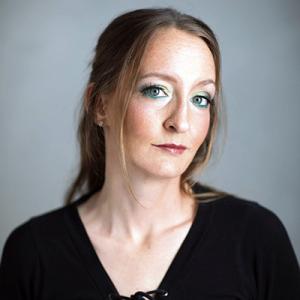 Tracey blasted into the Pagan conversation when a pocket of Pagans discovered the impact of following a Mexican folk saint called Santa Muerte. A long-time devotee, Tracey then proceeded to write the consummate, ultimate, unbeatable book on Our Lady Flaca. When anyone asks me about La Santisima Muerte, I hand them two books: Santa Muerte: The History, Rituals, and Magic of Our Lady of the Holy Death by Tracey and La Santisima Muerte: Unearthing the Magic & Mysticism of Death by Tomás Prower. There are a couple of other books out there, but these two are the best. I know. I have read them all front to back and back to front.
Tracey found one thing and did it magnificently. I look forward to any future works by her given the research, heart, and experience loaded into this one. Rarely would I include an author in a list like that based only on one book, but in her case, I must make the exception. Tracey is a trauma nurse and practitioner of chaos magick and witchcraft for over 20 years. You can find her here and her book here.
My recommended reading: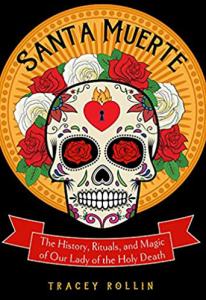 ---
Thorn Mooney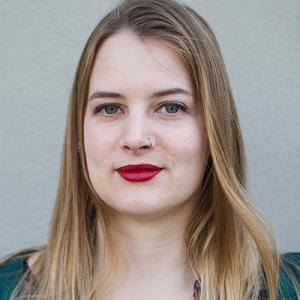 Thorn is both a preservatist of traditional Wicca and a voice for its evolved presentation in the Pagan community. She dances on the fine line of honoring the practices of the past and effectively integrating that presence into the expanding voice of Paganism. She and Jason Mankey (also on this list) are this generation's Buckland and Farrar, bringing the British Traditionalist Witchcraft tenets forward into an evolving reach and acceptance for the Pagan community.
Thorn is a graduate of religious studies and practices Historical European Martial Arts (HEMA), as well as serving as the Gardnerian High Priestess of Foxfire Coven in Raleigh, North Carolina. She blogs for Patheos Pagan at Oathbound and you can find her books here. Her upcoming book has the working title of Next Level Witchcraft (I hope they keep it because that is a badass title) and releases through Llewellyn Worldwide soon.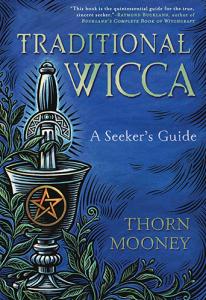 ---
Kristoffer Hughes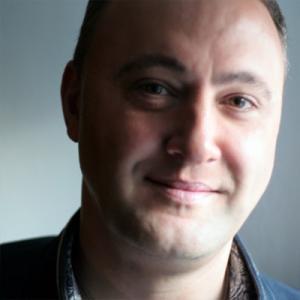 Ask anyone (anyone), and they will tell you that Kristoffer Hughes is the darling of the Pagan convention circuit. Teacher, author, presenter, drag queen, mortician, Druid, and all around fascinating person, Kristoffer is a delight. Prince Charles might be the Prince of Wales, but Kristoffer is definitely the King… or Queen. Whenever he lectures in the United States, the crowds gather. More than anyone I can think of. Kristoffer Hughes is keeping the enchantment of European Witchcraft alive. His book The Book of Celtic Magic is the grown up, researched version of D.J. Conway's Celtic Magic and most of all, Hughes recognizes that he does not need to dumb down Celtic Craft for the masses. His books, as well as his presentations, are well-researched, thoughtful, authentic, and delightful.
Kristoffer is Chief of the Anglesey Druid Order, a Mount Haemus Scholar, and a member of the Order of Bards, Ovates and Druids. You can find his work here and a wonderful interview with him conducted by none other than John Beckett here.
My recommended reading: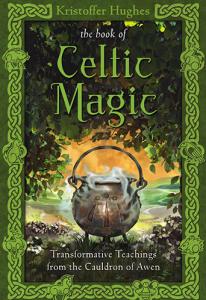 ---
Jason Mankey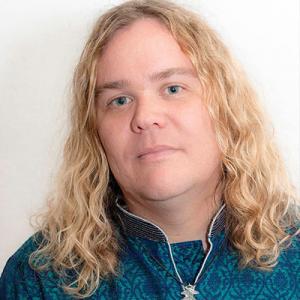 Jason Mankey… the man, the myth (most of which are true). Jason is our intrepid leader/channel manager here at Patheos Pagan. He also blogs for Patheos at Raise the Horns and for Witches and Pagans as well. When he's finished doing all of that, he writes an insane number of books for Llewellyn. In a fervor of literary expression, I once wrote thirteen books in one year (2013) and followed up with several more, but let me tell you, I am running short on words. Jason, however, finds so much about Paganism and Witchcraft to discuss and make interesting all over again.
Although he is by far the best historical research source I have ever encountered, Jason is also instrumental in the evolution of Wicca into a growing, thoughtful, and applicable practice. That is why his name, like so many on this list, is one that will live on in the bookshelf of classics.
Jason is an entertaining and informative presenter at conventions and if you ever get a chance to go to one of his rituals, do it. He has an amazing talent for pulling down Divine energy and channeling it out to the masses. You can find him here, except that he is never really there very much. I credit Jason and Thorn for keeping the history and traditions of Wicca present in the 21st century.
My recommended reading: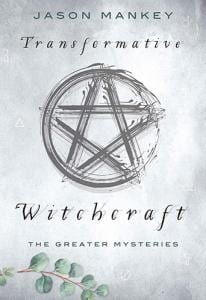 ---
Jaymi Elford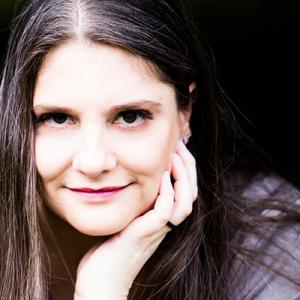 I carry many (seriously many) Tarot and oracle decks in my shop and the one that sell out the fastest is Heaven and Earth Tarot from Llewellyn. Our shop hosts a Tarot Club and what I hear from people about this deck, and found for myself to be true, is that the card artwork is beautiful, but the explanations and interpretations in the book are nothing short of phenomenal. Tarot is a place where there is seldom anything new under the sun and rarely if there is anything special, it is not in the book.
Jaymi elevates this (admittedly pricey) card deck to new levels and her book, Tarot Inspired Life brilliantly presents the Tarot as a foundation for spiritual development in everyday life.
Jaymi is a writer, writer, tarot coach, firespinner, and the creator of the Triple Goddess Tarot (shown below on her book). She reads for Portlandia Fortune Tellers in Portland, Oregon, and has taught tarot classes at the Bay Area Tarot Symposium (BATS), Northwest Tarot Symposium (NWTS), PantheaCon, and at Readers Studio in New York. Jaymi currently hosts the Tarot Visions podcast. You can find her work here.
My recommended reading: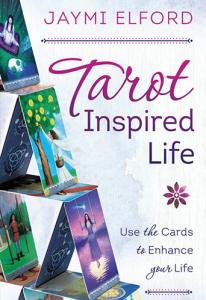 ---
Misha Magdalene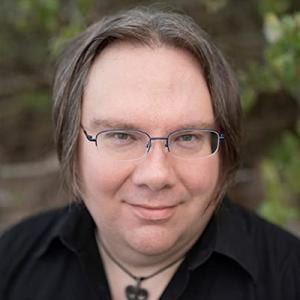 Misha Misha Misha! They are humble to the extreme, but I knew when I met them more than twenty-years ago in Sacramento that they were destined for big things in the Pagan community.
An undeniable fact about traditional Wicca and Paganism is that historically, it often presented in a very CIS-normative fashion. Even though Paganism itself was inclusive, our texts frequently were not.
Unfortunately, even now, we do not have enough voices coming forward to adapt traditional practices and mythologies into our more inclusive, hopefully socially conscious Pagan landscape. Misha blew open the door and brought that conversation well into the mainstream in an understandable, relatable, and articulate fashion. Their book Outside the Charmed Circle: Exploring Gender & Sexuality in Magical Practice is a must-read.
Misha is a multidisciplinary, multi-classed, multiqueer witch. They are an initiate of three lineages of traditional witchcraft: Anderson Feri, Gardnerian Wicca, and Central Valley Wicca. They hold a degree in gender, women, and sexuality studies from the University of Washington. Misha is the recipient of the Leslie Ashbaught Feminist Praxis in Education Award.
You can find them here and their books here. They live in Seattle, Washington and blog for Patheos Pagan here.
My recommended reading: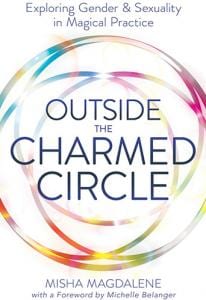 ---
H. Byron Ballard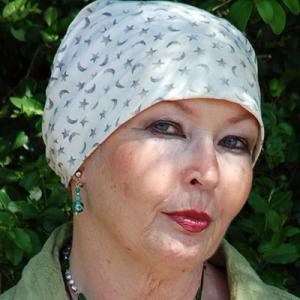 I knew about H. Byron Ballard before she was as famous as she is due to my research for Crossroads of Conjure and my lineage in Appalachian magick. I am thrilled to hear her name mentioned with increasing frequency lately and I am confident she will endure as one of the classic faces of Conjure.
An elder and founding priestess of The Mother Grove in Asheville, North Carolina, Byron's no-nonsense, grass roots approach to magick speaks to the heart of a new generation of rootworkers. Like Madame Pamita, Byron is a strong presence and brings a lifetime of empowered experience to her writings.
You can find her here and her work here. This is also a fascinating interview with her.
My recommended reading: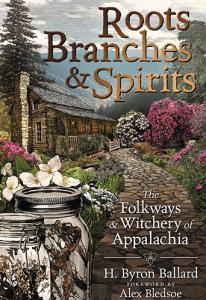 ---
Devin Hunter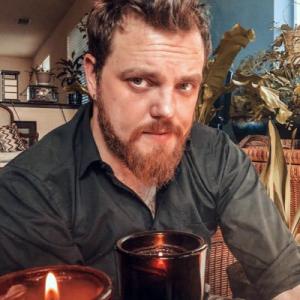 Devin Hunter Skyped in for one of our book club meetings at Crossroads and to say "the audience went wild" is an understatement. It might have helped that I did not tell the attendees they would get to talk with one of their favorite writers. I definitely scored points for that one.
Devin's book (one of them) and his podcast are called The Modern Witch and that says it all. Devin is using a literary machete to blaze a trail through modern Witchcraft and its current presentation. To his seat at the table (and on this list) he brings a mile long string of accomplishments, including creating the Modern Witch Podcast, Blog, Magazine, and ModernWitch.com. He is a professional psychic medium, author, and occultist. Devin is an initiate of multiple occult orders, including his own, Sacred Fires and is the cofounder of the Black Rose Tradition of Witchcraft.
He apparently used magick to bend time so he could also find time to write a pile of books that you can find here. He blogs for Patheos at Modern Witch and for Witches & Pagans as well. Devin holds third-degree initiations in both the Northern Star Tradition of Wicca as well as the Dianic Tradition of Witchcraft (the Cult of Diana), and is the founder of his own tradition, Sacred Fires. You can find him here.
My recommended reading: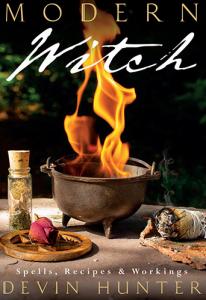 ---
Christopher Penczak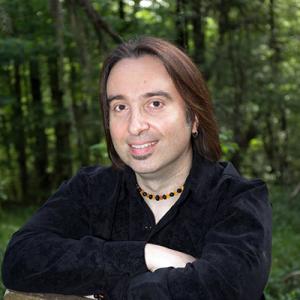 Arguably the most well known of all of the incredible voices I have mentioned here, Christopher Penczak has already carved out his place as a recognized and classic name in Pagan writing. What is most impressive about him is the amazing scope of his expertise. With books covering everything from spirituality to Witchcraft to healing and ceremonial magick, this multiple-award winning author is also fluent in shamanism, Tarot, Reiki, herbalism, astrology and Qabalah.
He is a favorite on the Pagan lecture circuit and like Kristoffer Hughes, always plays to a packed house, no matter what the topic. Most impressively, he blends his myriad practices into a solid presentation. When you visit with Christopher, you know you can converse about nearly any aspect of Witchcraft, magick, and Paganism and always benefit from his wealth of knowledge and experience. When we look at the masters of ceremonial magick from the past, we know that Christopher will be that for the mages of the future.
His synergistic blending of modern and traditional Witchcraft fuels many of his books and lectures, keeping the mystique of the past alive with the invigoration and adaptation of today. He is the founder of the Temple of Witchcraft tradition and system of magickal training based upon the material of his books and classes. You can find him here and his work here.
My recommended reading: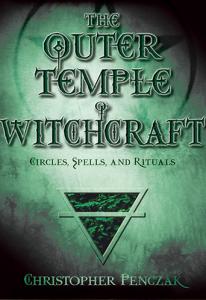 Those are my own submissions for the 15 best contemporary voices in Paganism today. I am confident each of these talented people hold a secure place in the Pagan history of tomorrow and will continue to be the wind in the sails of our forward motion. There are many others out there and certainly, you likely have your favorites you would have included. These happen to be mine and I am profoundly proud of each and ever one of them.