My Pagan rebirth began in England in 1983 and was a long labor, metaphorically speaking. Witchcraft came to me in a unique way that I treasure, which may be fodder for another blog post some day.
From that long ago pub experience throughout the ensuing years of practice, I had the honor to learn from what were then cutting edge books but are now considered classics… most of them anyway. It wasn't hard to write a cutting edge or even a classic book on Witchcraft back then, although it was tough to get one published. The market was sparse and competition was minimal. Now, we are blessed with an abundance of Pagan voices and even more books on the subject. Be sure and check back next week when I will post my choices for the 15 Contemporary Pagan Voices that are destined to become the forces that shape the development of Pagansim in the future.
Back when I was a Baby Witch, the metaphysical section of a book store was three or maybe four short shelves if you were lucky. Without Amazon, Witchvox (***moment of revered silence to mourn the passing of Witchvox***), or any form of online marketplaces, social media venues, or information hubs, we would gather in Hastings Books, Waldenbooks, and Barnes and Nobel for our reading fix. We would browse through books on Astrology, Zen Buddhism, and Atheism to find the occasional golden literary nugget that actually addressed Witchcraft or Paganism. One small shelf, like the Island of Misfit Toys, held the holy grail of what would one day become Pagan classics.
In my list, there are a few writers who are now denigrated for one reason or another. I do not include these writers because I agree with everything they wrote or how they lived their lives. I do not expect others to agree with the inclusion of any of the names listed below. These are the authors who most influenced ME as a blossoming Pagan and to whom I will forever owe a debt of gratitude for their part in creating my spirituality.
You will also find prominent names not on the list and may feel a knee jerk "How could she not mention _____?!" reaction. Again, this does not reflect the authors and innovators I have met and come to love or who I now know were important to the masses, but those who influenced me in the development moments of my spirituality. To my knowledge, all of the books listed here are still in print, however, some of them may have different covers. These are the covers I knew and loved as a young Witch.
I also use the terms "Wicca" and "Witchcraft" interchangeably here and yes, I do see all those marvelous Witches out there who are not Wiccan. Hi, ya'll. It's me. I'm "y'all."
Please note that whenever possible, I used photos already circulated in media promotions of the author and/or their material. At the request of the author, their estate, or their publisher, I will gladly and quickly remove any photo that they prefer I not use to lavish praise upon their works.
These are in no particular order:
Janet & Stewart Farrar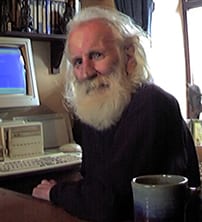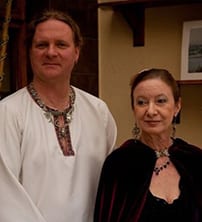 Together, they influenced my practice with their groundbreaking books What Witches Do, The Witches' Way, Eight Sabbats for Witches, The Witches' Goddess, and the Witches' God. Some of this material combined to create the seminal Witches' Bible Compleat which later went on to be called A Witches' Bible. After Stewart's death in 2000, Janet again changed my life during her "Slaughtering the Sacred Cows" tour with Gavin Bone. Their book Progressive Witchcraft remains a transformative link in the growth and development of Wicca today.
---
Raymond Buckland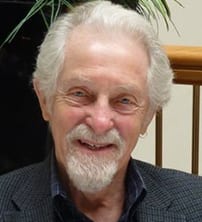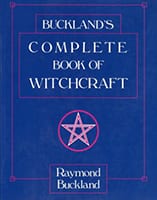 I never could do that dance. Anyone who read The Complete Book of Witchcraft knows exactly what dance I mean. Our coven had one copy of Buckland's "Big Blue Book" that we passed from person to person. I believe a woman named Cheryl owned it and while painting the interior of her house, she happened to splatter tiny specks of white paint all over the book. From there after, it was known by us as "The Big Blue Book of Stars."
Along with the books by the Farrars, Buckland's Complete Book of Witchcraft served as a guidebook for most of us who were without "official" guidance and were trying to find our own way.
Buckland penned many books on Wicca and associated subjects such as candle magic, dream interpretation, spirit communication, and even fiction. Witchcraft From the Inside is another of his most influential books and "Uncle Bucky" is the revered "Father of American Witchcraft."
---
Zsuzsanna Budapest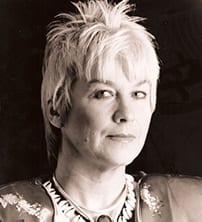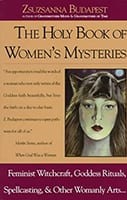 Although she is now a controversial presence in the Pagan community for allegations of intolerance, when I was a young Witch, Z was the voice of feminist Paganism, along with Starhawk.
Her book The Holy Book of Women's Mysteries changed my own views on Witchcraft as a Goddess veneration and shifted my perspectives on Paganism as a whole.
Later, Grandmother Moon and The Grandmother of Time strongly influenced my spiritual path in relation to the esbats and sabbats respectively. When Eric and I developed CUSP (Climbing Up the Spiral Pathway) as a year-long framework of manifestation upon which to layer our Pagan beliefs, both of those books became even more important to us.
---
Amber K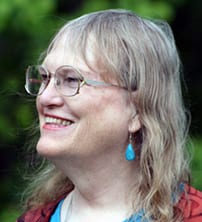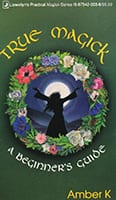 True Magick by Amber K came out of nowhere when we had a seemly full dance card of Pagan authors by the standards of the time. Many of us thought, "Who is Amber K and why do I love this book so much?"
It was a little book, pocket sized, and chock full of what – with the input of other authors on this list – would become new ways to think about Wicca and Witchcraft.
We did not realize at the time that a movement away from the structure of Gardnerian and British Traditionalist Witchcraft was forming. True Magick was one of the three books I can think of right away that ushered in a new era of practice we would call "eclectic." Just as Buckland's Complete Book of Witchcraft became known as "The Big Blue Book," True Magick became known as "The Little Green Book."
Many long years later came Covencraft, which many at the time viewed as the new handbook for group work in Wicca.
---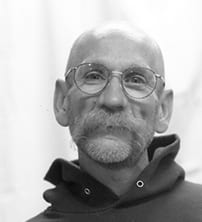 Paul Beyerl
I believe there is to this day no better book on the magical use of herbs than The Master Book of Herbalism by Paul Beyerl. Scott Cunningham's book comes close, but Beyerl edges him out in my opinion. I have both, of course.
To the undisguised dismay of the British Witches who first taught me and the Brujos who later mentored me, herbalism is not my strong suit. With Beyerl's book, however, I get by just fine.
Beyerl expertly covers all aspects of magical herbalism and provides an extensive exploration not only the magical properties inherent in the herb, but also lore and usage suggestions.
At Crossroads, we can't keep this book on the shelf and have to reorder regularly. Like so many books mentioned on this list, mine is around thirty years old and is dog-eared, highlighted, and falling to pieces. I love it dearly.
---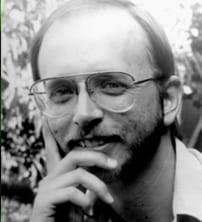 Scott Cunningham
Yes, I can now pick apart with great joy and aplomb his homogenization of Witchcraft to make it more palatable for the mainstream masses. At the time, however, he appeared as one of those game changing authors who flipped the Monopoly board and brought Wicca into solitary practice and eclectic presentation.
The Truth About Witchcraft Today was our manifesto back then and I carried several copies of it with me at all times, handing them out like business cards in a wild fervor of education. His Encyclopedia of Magical Herbs and Encyclopedia of Crystal, Gem, and Metal Magic became important reference materials for any well-stocked Pagan library.
Cunningham was arguably one of the most prolific writers in Pagan publishing and in the eleven years between the publication of his first book on Witchcraft in 1982 and his death in 1993, he wrote a whopping twenty-one books. Wicca: A Guide for the Solitary Practitioner and Living Wicca: A Further Guide for the Solitary Practitioner quickly found top listing on many "required reading lists" for eclectic Wiccan instruction.
---
Eileen Connolly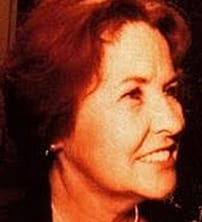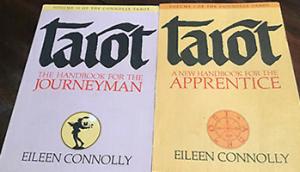 Back in the olden days when the earth was cooling and dinosaurs roamed, I was learning to read the Tarot. At that time, I worked in the George Air Force Base library and now, at the age of fifty-nine, that remains my second favorite job of all time. (First is what I do now, working as a professional Witch with the honor of owning and running one of the most beautiful metaphysical stores I have ever seen). One of the joys of libraries before the internet was something called the "Interlibrary Loan" service or "ILL." Through ILL, we could order books from all over the world and have them within two weeks or so.
I ordered every Tarot book I could find and devoured the work of Juliet Sharman-Burke, Arthur Waite, Nancy Garen, Rachel Pollock, Stuart Kaplan, and so many other greats. By chance, I came across Tarot: A Handbook for the Apprentice by Eileen Connelly. Later, I was excited to find Tarot: A Handbook for the Journeyman.
Those two books forever changed how I looked at the cards and taught me to look deeper and demand more from my readings. I am eternally grateful.
---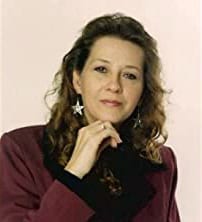 Silver Ravenwolf
Silver Ravenwolf, Amber K, and Scott Cunningham led the eclectic Witchcraft campaign that broke away from the rigid structure and initiatory processes of British Traditional Witchcraft. They also were instrumental in creating what will likely forever be referred to by the pious as "Fluffy Bunny Witchcraft."
I love Fluffy Bunny and believe it to be just as viable as a Pagan/Wiccan path as anything else. It isn't my path, but I do honor what Silver proudly put on her first book as "New Generation Witchcraft." I still have my original copy of To Ride a Silver Broomstick and it is in far worse shape than the one in the photo to the right.
I read most of her books and each one added something to my construct of Witchcraft, including Hexcraft and Angels: Companions in Magick.
---
Ed Fitch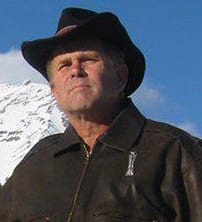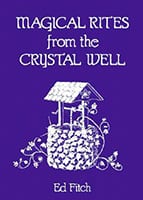 His name might sound like that of an insurance salesman, but in the 1980s and 1990s, many Wiccan rituals came right off of the pages of Magical Rites from the Crystal Well and A Grimoire of Shadows. Ed Fitch was an avid proponent of Gardnerian Craft and wrote one of the best books on Norse Paganism I have seen called The Rites of Odin.
Magical Rites from the Crystal Well was so named because the material derived from previously published rituals originally in his magazine "The Crystal Well." As an Air Force family, my husband and I felt a kinship with Fitch since he was also an Air Force member.
Make no mistake. Beneath that John Wayne stagger beats the heart of a badass Gardnerian High Priest who inspired some of the finest words we ever ripped off in the name of quality ritual production. He was initiated by Raymond Buckland and was a contemporary of Oberon Zell, learning spiritualism from the mediums involved in Church of All Worlds.
---
D.J. Conway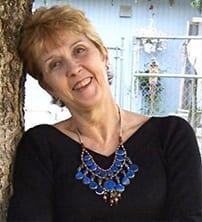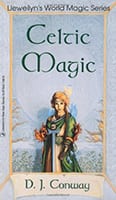 Like Amber K, for many years, D.J. Conway specialized in little pocket-sized books that were easy to read and delivered a simplified view of Wicca that anyone could understand. For the strict academics, her books could cause some painful wincing, but for those who wanted to learn anything they could about Witchcraft in the 1980s, we ate her books up like candy.
Celtic Magic and Norse Magic might make some researchers cringe, but for the time and in the moment, they were a welcome addition to the bare shelves of the metaphysical section of book stores.
She went on to write books of stronger substance, such as Wicca: The Complete Craft, Dancing With Dragons, Moon Magick, The Art of Fairy Magick, By Oak, Ash, & Thorn, and The Ancient Art of Fairy Magick.
As prolific as Cunningham before her, Conway wrote like mad and produced an impressive volume of work. Also, I have that necklace she is wearing and love it. Rather, I have a necklace like the one she is wearing. I do not have her actual necklace.
---
Maria Kay Simms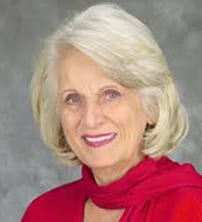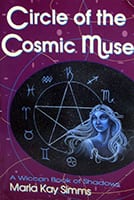 In 1994, an amazing thing happened. The brilliant astrologer, Maria Kay Simms, stepped out of her usual topic and wrote a book on Wicca and it was marvelous in our eyes.
She broke off scientific explanations for magic in a way that even the less academic people like myself could understand and appreciate. It changed my life and changed my spirituality.
Her explanation of the swinging of the pendulum between eras of science and eras of faith was, at the time, groundbreaking and this is just the tip of the iceberg of what the book explores. Later republished as The Witches' Circle, it is absolutely brilliant. Her rituals are moving, innovative, and uplifting.
Get it. Read it. It holds up.
---
Laurie Cabot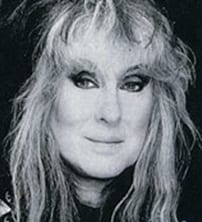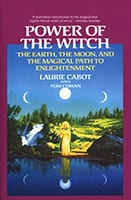 Say what you will about the Official Witch of Salem, but that woman knows her Witchcraft. I do not recall how I stumbled upon Power of the Witch by Laurie Cabot, but I do know that if it were a vinyl record album, chapter 5 called "The Science of Witchcraft" would be worn down so completely it would be impossible to play.
I read it and read it and read it again.
Like Maria Kay Simms, Cabot delves deeply into why magic works and it was mind-blowing and game-changing for me.
Her later book, Celebrate the Earth and The Witch in Every Woman were also quite good. She wrote several others, but those three are the ones that stand out most in my mind and influenced my practice in a strong way.
---
Talia Felix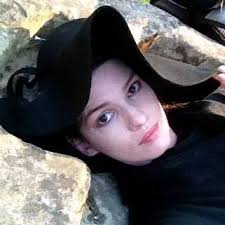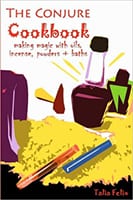 When I first stumbled onto – or in my case, directly into – Witchcraft, it so enthralled me that I wanted to read everything I could about it. I spent the next few decades immersed in study, usually plowing through multiple books at once. I had the same reaction when I found Conjure. All forms of Conjure fascinated me and folk magic quickly became my passion, which led to me writing Crossroads of Conjure.
Unfortunately, the selection of Conjure books was as slim in the 2000s as the books on Wicca were in the 1980s and this book only came out ten years ago.
Enter Talia Felix. Death and Destruction, The Hand Book, Homemade Hoodoo, Conjurin' Ole Time (Now called "Conjuration: Hoodoo Spells from 1800 to 1920") all spoke to me in a visceral way. The Conjure Cookbook remains one of the best recipe books I have ever seen for a components (and substitution) reference.
I was born into Appalachian Granny Magic (although we never called it that) and reading Felix's take on Hoodoo was a nostalgic and emotional trip back to my childhood with similar modalities and recipes. There are many excellent Conjure writers out there (one is featured in next week's post on the new voices to watch), but Talia Felix is the author who most influenced me.
Note: Yes, I do know that Conjure is not by definition a Pagan practice, but many Pagans, including myself, do practice it and considering the level of influence Felix's work had on my current Witchy practice, I would be remiss not to include her.
---
River and Joyce Higginbotham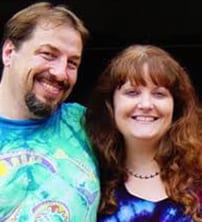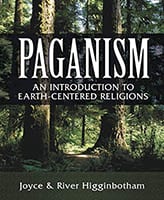 By the time I read the book Paganism by River and Joyce Higginbotham in 2013, I thought it was likely there was nothing new under the sun. I had been Pagan and a Witch for decades by then and it was unusual for me to read an introductory book. In fact, 2013 is when I published my own first book, Energy Magic.
Paganism humbled me quickly as I realized that the authors were taking an ancient spirituality and newly defining it for contemporary practice. Their new take on an old Craft was stunning in its originality and I found myself falling in love with my practice all over again.
They went on to write Christopaganism, boldly tackling one of the toughest topics in Pagan discussion and providing a much-needed perspective for Pagans who wish to combine their Christian beliefs with Pagan practice. Their book Pagan Spirituality picked up where Paganism left off and launched the discussion into an intermediate level.
I still go back and re-read Paganism when I need to center myself back into the basics of my practice and revisit my roots.
---
Ellen Evert Hopman (With Lawrence Bond)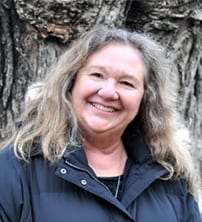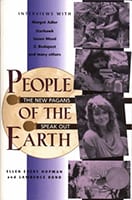 The book People of the Earth by Ellen Evert Hopman and Lawrence Bond likely affected me and my practice more than any other on this list. It was hot off the presses in 1993 when I picked it up and I could never have predicted the impact it would have.
Prior to this, as you can see from some of the earlier books I have listed here, I read voraciously about Paganism and Witchcraft. I couldn't get enough. What I had never seen, however was a book that was specifically about Pagans. This book asked "Who are Pagans?" "How do they live?" "How does Paganism present through them?"
It pulled back the curtain to reveal not the Great And Powerful Oz (although he does have an entry in it), but the real people behind the bigger-than-life personas of our Pagan leaders. Often, what we found behind the curtain was far more fascinating than what we saw in their public image.
The list of prominent Pagans interviewed for this book goes on and on and it perfectly captures this moment in time when Paganism was finding its way into mainstream conversation. The humanism and realism revealed in these interviews marked a turning point in modern Paganism where we could clearly see that the movers, the shakers, and the pioneers were… us. Their lives were achievable and authentic. This, for me, was life-changing.
---
So there you have it. I am sure many of you have your own list of influences and inspirations. These are some of mine and while I may not now agree with many of their philosophies and stances, I am thankful that I was there during such a instrumental time in our history as a rising force in spiritual practice.
Next week I am back with my list of 15 contemporary voices that are destined to become the classics of tomorrow.