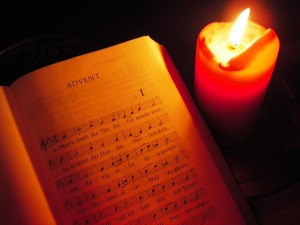 Advent begins this Sunday, Nov 27th. I've never celebrated Advent, so this is a first for me. A few weeks back I asked for help in finding family devotions for the Advent season. I had a good number of helpful suggestions; thanks to all who chimed in.
I have just completed reading Robert Webber's chapter on Advent in his book Ancient-Future Time and here's what I learned about the month long celebration.
Advent is a time to prepare for the coming of the Messiah.
The Messiah's coming is understood in three different senses: (1) His coming to earth in Bethlehem, (3) His second-coming at the consummation of God's purposes and (3) His coming in the present moment into my life.
The coming of Messiah to me in this moment is predicated on repentance.
Repentance is not something I can take, but it must be given me by God.
Isaiah is the prophet of Advent because in his life and prophetic word he represented the hope of Advent.
John the Baptist and Mary, Jesus mother, reveal Advent spirituality: the former by his single-minded mission and self-giving love, the latter by her willingness to yield her life to God's will.
The first candle of Advent is called "promise".
Here's how Webber summarizes the emphasis and challenge of Advent:
Emphasis. Readiness for the coming of Christ at the end of history and at Bethlehem (the four Sundays before Christmas day).

Spiritual Challenge. Repent and be ready for the second coming of Christ. Allow all eager longing for the coming of Messiah to be birthed in your heart.
The Prayer for the first Advent Sunday from the Book of Common Prayer:
Almighty God, give all of us grace to cast away the works of darkness, and put on the armor of light, now in the time of this mortal life in which your Son Jesus Christ came to visit us in great humility; that in the last day, when he shall come again in his glorious majesty to judge both the living and the dead, we may rise to the life immortal; through him who lives and reigns with the and the Holy Spirit, on God, now and for ever. Amen.