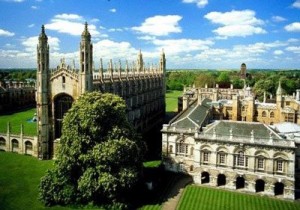 Today I leave for a month long trip to Europe. I have three significant opportunities that have conveniently come together in back-to-back-to-back weeks.
Cambridge, England
First, I will be in Cambridge, our old stomping grounds, to participate in a meeting sponsored by the IRLBR (International Research Library for Biblical Research) in consultation with IBR. This will be week long "Summer Summit" of a select group of emerging evangelical scholars focusing on the topic "What is the Gospel: Cross or Kingdom?". Among the participants are Lynn Cohick (Wheaton), Daniel Kirk (Fuller), Paul Hoskins (Southwestern) and Dan Friedericks (Belhaven). This is a great opportunity and I'm humbled to be part of it. The meetings begin on Friday evening June 22.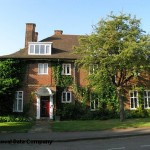 Before the Summit, from Monday to Friday (June 18-22), I'll be working at the Tyndale House Library. I can't tell you how excited I am to have four days in the library. It has been a long time since I've had four uninterrupted days of research and writing. When you have a teaching career, active college ministry and a young family, uninterrupted time is a luxury. And of course Tyndale House is one of the best places in the world to study! In addition, to the time to work, I think I'm also looking most forward to jogging in Cambridge. I loved running the city centre and the college "backs" in the early morning. I can't wait to do that again.
Pisek & Prague, Czech Republic
After the Cambridge Summit I'll be heading to the Czech Republic for a week of ministry (June 30-July 8). Our church partners with a few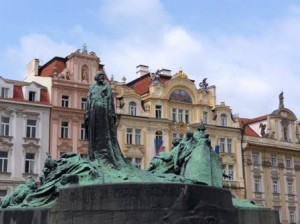 ministries in Czech. We will be assisting in an English Camp for 20's through our partner church Elim in Pisek (about an hour south of Prague). This is an exciting ministry and it will be my second 20's English camp. I absolutely love what I have the privilege of doing there. I will be preaching twice on two consecutive Sundays at Elim. During the Camp I'll be teaching the Bible in the morning, we'll be going through the Beatitudes, as well as giving seminars in the afternoon on topics related to the Christian faith: Jesus, Sin, the Church, the Bible. These talks will all be translated into Czech. Also, in the evening program during the week of camp I will give a brief talk related to a theme. The first night's theme for example  is "What has shaped me into the person I am?" Finally, on Sunday night July 8th, I'll be heading up to Prague to speak at another partner church which my friend Sasa Flek pastors. This will be a very full week. Even writing it out makes me feel tired. But I know this will be great fun serving the Lord and doing Gospel ministry in a secular and atheistic culture.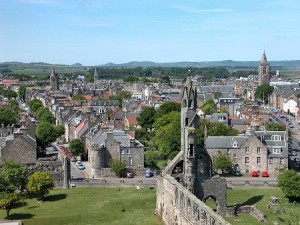 St. Andrews, Scotland
Finally, after Czech I will be heading up to Scotland for the conference on Galatians at the University of St. Andrews (July 10-14). I'm giving a paper on the topic "Davidic Messianship in Galatians". I will be traveling with one of my best friends Justin Hardin and staying with a long time mentor and friend Scott Hafemann. These are two of my most favorite people in the world. What a blessing this time will be. There will be a number of friends old and new at the conference as well that I'll have a chance to connect with. Among them are Rodrigo Morales, Mariam Kamell, Matt Novenson, Tim Gombis, Volker Rabens, Stephen Chester, and Andrew Cowan.
I really have to give a very deeply heart-felt "thank you!" to Karla my wife for supporting me in this. The trip is only possible because of her support. Karla has always been supportive of my ministry and academic work our now nearly 19 years of marriage (our anniversary is July 31). She followed me to Dallas (twice), to England, supported me while I studied in Tuebingen for a semester and has continued to be supportive in my going-on-7 years at NPU and in my college ministry at Christ Community Church. While Karla will, Lord willing, accompany me for some of the Cambridge time, she will largely be taking care of Zion and Mary and our home on her own for the weeks I'm away. This is a huge ask with the house and twin 5-year olds. Thank you my lovely wife. Thank you for seeing the significance of these weeks for me personally and for my professional career. You are truly God's gift to me. I'll miss you and the kids terribly.