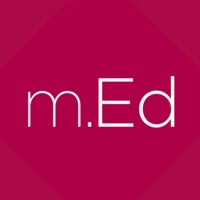 A month or so ago I had the privilege of traveling for a second time to Bellingham, WA to teach a course for Logos' Mobile Education program. That same week Mark Strauss of Bethel Seminary San Diego was also teaching a course. While we were both familiar with each other, it was not until our overlap at Logos that we got to know each other. Mark is a great guy a man of both the academy and the church. I found we resonated on so many thing and it was a privilege and pleasure spending time with him for that week.
During one lunch, when we were being hosted by a couple of Logos' wonderful employees, Mark and I got into a conversation that dominated the whole lunch. At the end I felt the need to apologize to our two hosts because they were largely spectators of the whole thing. Thankfully the two were gracious and seemed to have genuinely enjoyed the conversation even if they were more or less eavesdropping. A few days later Johnny Cisneros put microphones in front of us and asked us to talk about Davidic Messianism, a topic both Mark and I are interested in. I think it turned out to be an robust and an important conversation. Here's the link to the Podcast: https://soundcloud.com/logos-bible-software/m-ed-podcast-08-14-2014. I'd love for you to listen to it and give feedback.
By the way, if you don't know about Mobile Ed take the opportunity to investigate it. I'll post again about a new Gospels bundle that is about to be released. It's going to be really good.