In what follows, I will call my first two steps my "getting to know you" phase. My experience suggest that these first two steps are the "place to start." These steps must be taken before there is any hope for fruitfully embarking on the third step in subsequent conversations.
A Biblical Rationale
My proposed strategy for respectfully engaging those who disagree with you flows from my Christian commitment. Jesus calls all who aspire to be his followers to "love our neighbor" (Mark 12:31). To get to know someone well enough to create a safe, welcoming space for that person to express their beliefs and their reasons for holding to those beliefs, and then having respectful conversations in an attempt to uncover our agreements and illuminate our disagreements is, for me, a deep expression  of love for that person. So, the strategy I have suggested for engaging those who disagree with me is not peripheral to my Christian faith; it is a center-piece of my Christian faith; it is my understanding of how I should love those who disagree with me.
Obstacles to Respectful Conversation
The obstacles to actually implementing the strategy for respectful conversation that I am proposing are enormous. I will briefly point to a few of these obstacles.
The first obstacle is lack of humility; my believing that I fully understand God's Truth about the issue. Because we are all finite, fallible human beings, we all "see through a glass darkly" (I Corinthians 13:12). None of us has a God's eye view of the Truth about the issue at hand. Therefore, we can learn from those who disagree with us.
This does not mean that I should be wishy-washy about what I believe, or that I should succumb to a faulty relativism. As 1 Peter 3:15 suggests, I should be prepared to state my beliefs with clarity and deep conviction. But I may be wrong. So, I need to model that unusual combination of commitment and openness to correction that Ian Barbour points to as a sign of "religious maturity": "It is by no means easy to hold beliefs for which you would be willing to die, and yet to remain open to new insights; but it is precisely such a combination of commitment and openness that constitutes religious maturity."
Another obstacle is lack of patience. The conversations on controversial issues in which I have participated in recent years have barely scratched the surface relative to my proposed third step, and, therefore, as far as I can tell, have not led to momentous changes in the beliefs of the participants. But an absolutely necessary strong foundation of mutual understanding and mutual trust had been laid by the two "getting to know you" steps that will enable participants to better grapple with the substance of their agreements and disagreements in ongoing conversations. The initial conversations in which I have participated need to be followed by ongoing conversations. And, as I am fond of saying, one cannot judge beforehand the results of a respectful conversation. We will all need to be patient and see what emerges from such ongoing conversations since that will take time.
But I have seen significant changes in how those involved in these initial conversations now view those who disagree with them; they have come to trust their integrity as brothers and sisters in Christ. They have come to understand and appreciate the ways in which the other person aspires to be a faithful follower of Jesus. They have embraced the opportunity to have Christian fellowship with one another in the midst of their disagreements.
In a world where Christians too often demonize other Christians who disagree with them on controversial issues, such changes in how we view thosewho disagree with us are no small accomplishment and they open the door for fruitful ongoing conversations (Step 3) based on mutual understanding and trust; conversations that will require much time and patience. They may also be significant steps in the direction of an answer to the prayer of Jesus that all Christians "may be one" (John 17:21) in the midst of their disagreements.
A third obstacle is fear. I can hesitate to propose an unpopular minority position on a controversial issue because I fear that others, including family and friends, may call into question the integrity of my Christian commitment.
At the institutional level, there is often fear that to even allow discussion of some of these controversial issues in churches, denominations, para-church organizations or Christian institutions of higher education will lead to schism or a diminishing of membership or constituency support, and there is ample evidence that this has already taken place.
These risks at the institutional level are real and should not be taken lightly. But I pose a question to the leaders of such Christian institutions, based on my unswerving commitment to the belief that all Christians, and their institutions, ought to always be striving to gain a better understanding of the "Truth" (as only God fully knows it) about any given issue: If faithful Christians have disagreements about a given issue, should that override the fear that seems to preclude creating safe spaces to respectfully discuss these disagreements?
The following words of 1 John 4:18 too easily roll off my tongue, but they may be calling all Christians to take the risks associated with an unyielding commitment to seek after Truth: "perfect love casts our fear."
---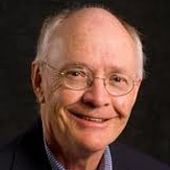 Harold Heie is a Senior Fellow at the Center for Faith and Inquiry at Gordon College and at The Colossian Forum. His web site, www.respectfulconversation.net, is devoted to encouraging and modeling respectful conversations concerning contentious issues about which Christians disagree. His publications include Learning to Listen: Ready to Talk (iUniverse, 2007); Mutual Treasure: Seeking Better Ways for Christians and Culture to Converse (Cascadia, 2009); Evangelicals on Public Policy Issues: Sustaining a Respectful Political Conversation (Abilene Christian University Press, 2014); and A Future for American Evangelicalism: Commitment, Openness and Conversation (Wipf & Stock, forthcoming 2015).