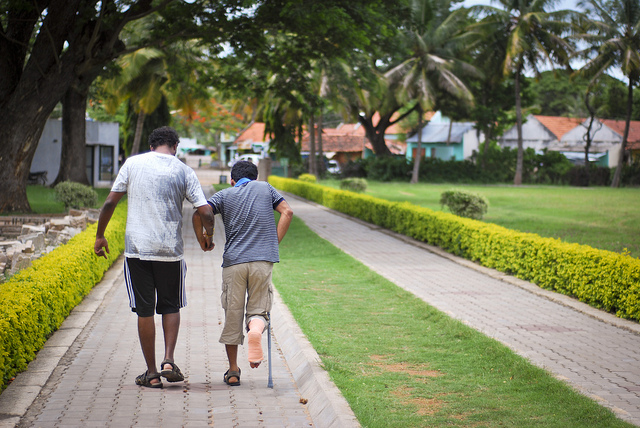 In the polarized world of today many people find it difficult to be kind to one another. Social media has played a big part in this problem. The safety of the electronic message has de-personalized conversations and too often reduced interactions to a couple of lines. Our politicians build their careers off the character assassination of their political opponents, and those that support different ideas and ideology. Just spend five minutes watching cable news and you will likely see people yelling and trying to talk over each other. What kind of message does that send to the kids of today? What message should we as Catholics be sending to our children?
What Does the Bible Say About Being Kind?
The Bible speaks to kindness and being kind in the Old and the New Testament:
Proverbs 31:26 -"She opens her mouth with wisdom, and the teaching of kindness is on her tongue."
Leviticus 19:34 -"You shall treat the stranger who sojourns with you as the native among you, and you shall love him as yourself, for you were strangers in the land of Egypt: I am the Lord your God."
Galatians 5:22-23 -"But the fruit of the Spirit is love, joy, peace, patience, kindness, goodness, faithfulness, gentleness, self-control; against such things there is no law."
Ephesians 4:32 -"Be kind and compassionate to one another, forgiving each other, just as in Christ God forgave you."
Colossians 3:12-13 -"Put on then, as God's chosen ones, holy and beloved, compassionate hearts, kindness, humility, meekness, and patience, bearing with one another and, if one has a complaint against another, forgiving each other; as the Lord has forgiven you, so you also must forgive."
Kindness is one of the fruits of the Holy Spirit (Gal 5:22-23). God identifies kindness, compassion, and forgiveness as part of love that we should have for one another – even the stranger. So we are asked to be kind by God. What happened?
Our Day to Day Interactions
Did you ever start the day running a few minutes late, spill your coffee on the way, and then get cut off on the parkway by someone who then gives you the one-finger salute? This sounds like a typical day in my neck of the woods and I am sure it is by you as well. The pace of life and the values assigned by society are what have put kindness in the rear view mirror. People are consumed with the day to day activities of life.  They often forget they are part of a community except for maybe an hour on Sunday mornings. Financial responsibilities tend to be the most consuming, especially in this economy. As we age we tend to be more focused on relationships than simply making a name for ourselves. When you combine the pressures of the day to day, and add the mainstream media completely focused on our differences as opposed to our similarities it is easy to see why we are so polarized today. The evil spirit is having a field day with many of us these days.
So What's the Answer?
Prayer is the answer. How many times have you told yourself you would make time to pray today and then don't. The demands on us are so significant that we fail to find a few minutes each day to speak and more importantly listen to God. In a spiritual direction class I attended we were told that God will use any means possible at any time to direct and interact with us. God is active in our lives everyday, but too often we miss the communications and messages from God because we are too busy. I know from personal experience that people tend to make prayer overly complicated and its not. People can find prayer intimidating, especially if you are down on yourself and don't feel worthy of God's love. We don't have to earn God's love – it is all gift from God. Let's try and take 5 minutes in the morning to spend with God, thank Him for the day, tell Him what you need, and then ask Him what He needs from you today. I think you will find that taking this time to baseline your day will make it easier to be kind to one another. Take some time to say "Good Morning" even to people you don't know.Hold the door for the person behind you. When that guy on the parkway cuts you off and salutes you, forgive him and pray for him as we don't know what he has going on in his life. A simple smile may brighten someone's day and I believe it will brighten yours as well. Maybe if we do this often enough we provide the opportunity for God to step into our lives and those we come across. Maybe this can bring us all closer together and closer to God. Our God is the God of miracles and He needs us to be the messengers of His words of love, compassion, and kindness. Try it out today. Once you get started it becomes who you are and just may change someone else.
God Bless