Lessons from the story of America's favorite TV family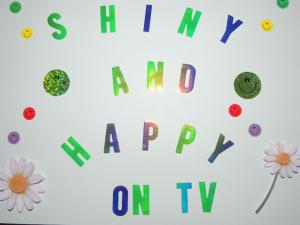 "Shiny, Happy People: Duggar Family Secrets" is Amazon Prime's new docuseries based on the story of the famous Duggar family of TLC's Nineteen and Counting, and the Institute in Basic Life Principles (IBLP), the "parachurch" organization that they actively promoted. I never actually watched the reality show while it was on TV, but since I have been researching and writing about various forms of abuse in religious settings, I recently took an interest in learning more about the Duggars and the IBLP, without realizing that the docuseries was in production.
There is so much to learn from this story, but in this essay, I will focus on some of the observations about the IBLP and its former leader that should have been red flags.
False claims and fear tactics
Bill Gothard founded the Institute in Basic Life Principles (IBLP), which was previously known as the Institute in Basic Youth Conflicts, and held seminars focused on what he called the "basic life principles." According to his teachings, people who followed these principles were guaranteed success and those who didn't follow them would suffer disastrous consequences.
Following Gothard's teachings, parents taught their children that every disease was related to a root cause of sin that had to be repented of. One of his former followers was told by her parents that her allergies were caused by bitterness.
The fourth daughter in the Duggar family, Jinger Duggar Vuolo, recently released a book titled Becoming Free Indeed: My Story of Disentangling Faith from Fear, in which she documents her departure from Gothard's teachings, which she says caused her to suffer from perfectionism and panic attacks. In an interview with ABC News, Jinger says that she grew up thinking Gothard was teaching her the Bible, and that she thought his words were the words of God. According to Vuolo, "He (Gothard) comes on the scene with answers to life's biggest problems."  She says it was only when she got older that she started examining his teachings and that she now realizes that he is a false prophet and false teacher.
The answers to life's biggest problems?
Gothard gave detailed instructions on marriage relationships and on how to raise children, yet he never married or had any children of his own. While I am not suggesting that one has to have personal experience in an area to give others advice, it is ironical that Gothard was so focused on giving people very specific and detailed instructions about marriage and child-rearing, areas in which he lacked any experience. What he lacked in personal experience could have been compensated for through professional training, but as far as we can tell, he didn't have that, either.
While it is understandable that his followers trusted his judgement despite his lack of experience, another irony is that Gothard taught that large families were a sign of God's blessing, and that people were "obeying the Lord" by bringing more sons and daughters into the world. From this perspective, one can't help wondering if his followers didn't question their leader's lack of adherence to his own teachings in this area.
  "Gothard's girls"
Charis Barker, a former IBLP member, shares her experience as one of "Gothard's girls" in this podcast interview.  When Gothard invited Charis to come work at his headquarters as a teenager, it was to her the "epitome of all honors." Her parents held Gothard in such high esteem and referred to him as a "modern day Apostle Paul." In the interview, she details how the sexual abuse started and how her parents didn't believe her when she told them about it. They were convinced that the "modern day Apostle Paul" would never do anything inappropriate. They told her that she was the one being too friendly and that she could try being less friendly.
Charis also shares that in the IBLP's "Wisdom Booklets" and counseling seminars, the teaching was that women who were sexually abused were the ones at fault and that victims of sexual abuse needed to acknowledge their own sin in tempting the perpetrators!
The lawsuit
Years later, Charis and several other women who had had similar experiences with Gothard filed a lawsuit against him and the IBLP. Charis states that she and the other women also had such similarities in their physical appearances that they could have passed for sisters! Eventually, of the 18 women involved in the lawsuit, some backed out due to safety concerns. The group later decided to drop the lawsuit in the interest of their own mental and emotional well-being. Gothard responded with a counter lawsuit, which he offered to drop if the women would say they had made up the allegations against him. The countersuit was dismissed and Gothard eventually stepped down from his leadership position in the IBLP in 2014. Despite the fact that the initial  lawsuit was dismissed, Charis says she considers this a win because Gothard is no longer in a position of power and no longer has access to young women as he did in the past.
Consequences of protecting the predator
In 2015, it was reported that Josh Duggar, the eldest of the Duggar children, had sexually molested several girls, including some of his sisters. Two of the Duggar sisters appeared in an interview with Megyn Kelly, during which they downplayed the experience, stating that it was "mild" compared to what happens to others. The Duggar parents also appeared in an interview with Kelly, and they appeared to downplay Josh's acts and claimed their daughters didn't even know that anything had happened.
(Over a decade prior to this being made public, Josh's parents had sent him to a Christian program for disciplining).
Joshua Duggar was eventually convicted of child pornography in 2021 and he is currently serving a 12-year sentence in federal prison.
Abuse is disproportionately common in extremely conservative churches. I have written previously about how toxic masculinity and victim blaming perpetrate sexual abuse in church settings. Josh Duggar and others like him, in addition to being perpetrators, are also victims of a system that enables sexually deviant and abusive behaviors rather than calling it out and insisting that the perpetrators be held accountable and get professional help. Had Josh gotten the professional help he needed in a timely fashion, perhaps some of his victims would have been spared and he might not have ended up in jail.
Rules were for the followers, not the leader
Looking at Gothard's teachings and actions, it appears he made up rules for other people that didn't apply to him. These rules were in place in part to control his followers, but also served to cover up his own weaknesses and deviant behaviors. He also manipulated his followers with fear tactics and threats of punishment from God. Such red flags should not be ignored in any organization, religious or not. Unfortunately, because Gothard was believed to be a man of God, he got away with so much. Fortunately, Charis Barker and several other former members of the IBLP are speaking out.
Churches should be safe havens
Abuse has become so rampant within church and parachurch settings and for this to end, the root causes must be addressed. The false teachings that perpetrate abuse need to be corrected and offenders have to be held accountable. Boys and men should not be misled to think it's OK to blame their actions on others and those who have a problem with self-control should seek professional help. Victims of abuse need support, not shaming and blaming. Churches should be safe sanctuaries (both literally and metaphorically) where those who have been wounded can feel supported. In order to make an impact on the outside world, change must start from within the church. The time to act is now.
Resources
https://www.recoveringgrace.org/
Recovering Grace is an online organization devoted to helping people whose lives have been impacted by the teachings of Bill Gothard, the Institute in Basic Life Principles (IBLP), and the Advanced Training Institute (ATI).
To report sexual abuse of a child or teen, please call the National Child Abuse Hotline at
1-800-422-4453 or visit childhelp.org.
To learn more about the warning signs of child abuse  or to chat online with a support specialist, visit  RAINN.org.
National Sexual Assault Hotline: 1-800-656-4673