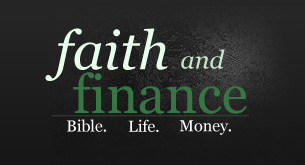 There were a lot of great articles out there this week – especially if you're trying to start a budget.  Check out these articles for great tips and for a good weekend read!
Budgeting Series (5 Part Series) – Personal Finance By The Book
Joe gives a great run down of why a budget is worth it and how to make the best of it.
3 Reasons a Budget Will Help You To Get Out of Debt – Bible Money Matters
Jason Price of One Money Design does a great job pointing out the reasons a budget matters with this quick read.
The Importance of Salary Negotiation – Get Rich Slowly
Sierra Black at Childwild.com explains why negotiating is crucial for your future earning potential. A must read for anyone looking to make a transition soon.
Keep Your Ride Rolling: Tips For a Longer Lasting Car – Mint Life Blog
DivineCaroline shares some simple steps to make your vehicle last longer. A good reminder, especially since it's easy to forget these things in the winter!
Faith and Finance Around The Web
On Christian PF
College Debt – The Student Loan Trap
On Personal Finance By The Book
On Money Help For Christians
Is it Smart to Buy a Smart Phone?
Faith and Economics
Be sure to check out what's happening at Faith and Economics
– What Africa Taught Me About Negotiating
– Book Review – Money Mischief: Chapter 3