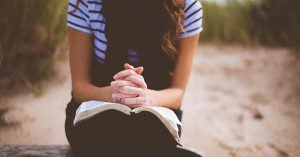 March 8 could see fewer women in the office and market places, if the "Day Without A Woman" campaign is any success. It's a one-day strike organized by the Women's March calling on ladies to step away from our responsibilities and let society struggle without us.
The purpose of the strike claims to "recognize the enormous value of women" and "highlight the economic power and significance" we have in our communities. Sounds great. And might be a positive act if these weren't the same radical feminists and abortion-rights groups that have no problem denying unborn girls' inherent value and significance. Their hypocrisy is astounding.
Probably why the conservative Christian women in my rural Virginia town don't plan to participate (most haven't even heard about it). "For what?" a local friend asked. "Ridiculous," as one of my neighbors called it.
For these Christian women, taking leave from work means a local children's home without caregivers for girls, kid's classrooms without teachers whose devotion extends beyond academia, nursing homes without volunteers who spend time reading and nurturing friendships with the lonely, counseling centers without the Christian psychologist who offers a hope beyond her textbook advice. It's not that these Christian women can't afford to take a day off. It's that my local community really can't afford a day without Christian women.
Although I doubt the campaign's organizers care what Christian women decide to do tomorrow. It appears they have no qualms disassociating with anyone who disagrees with them on the social issues behind their campaign.  (Remember how the Women's March disinvited a pro-life feminists group as a partner from its January 2017 event? I do.)
The protest will reaffirm the group's original Principles of Unity that include calls for "open access to safe, legal, affordable abortion" and refusal to accept "any federal, state or local rollbacks, cuts or restrictions" on abortion.
Women's rights are indeed human rights, as they say (with the exception of that little woman in utero, of course). But this movement fails to recognize the source of those human rights and "enormous value." And that's the biggest problem I have as a Christian woman with this campaign and the modern feminist movement.
God as Creator granted every woman and man inherent dignity, blessed be His name. But He also created us with an essential purpose. To tell about the saving grace of Jesus Christ. To offer compassion and love in His name. To be the salt and light on this earth, separating the precious from the vile—first in our own lives and then in the world.
Christian women saw what the Women's March was all about back in January. Participants marching in downtown Washington, D.C. hurling vulgarities and inciting violence. The Woman's March didn't look anything like Christ, if you ask me.
Thinking about the superwoman heroes I know working within ministries, churches, and homes, it's a great thought to take a day to specially recognize ladies' tremendous impacts on our culture and society. But the "Day without a Woman" campaign undermines what it means to be a Christian, and that is how we women in the Church should identify first and foremost.
Christian women should absolutely not be valued differently from men because of our gender. Just like we aren't valued differently because of our relationship status, motherhood, or career callings. We are treasured because we are created in the image of God. Cherished as His children and given a responsibility to spread a priceless message of grace and mercy to the world.
Sure, we ladies might be tempted to completely step away from responsibilities in our communities in hopes of a little recognition. But our communities really can't afford a day without Christian women.

I appreciate you reading my thoughts on the "Day without a Woman" Campaign. I'm sure we will not all agree on such a hot topic. So I welcome your comments in the section down below.