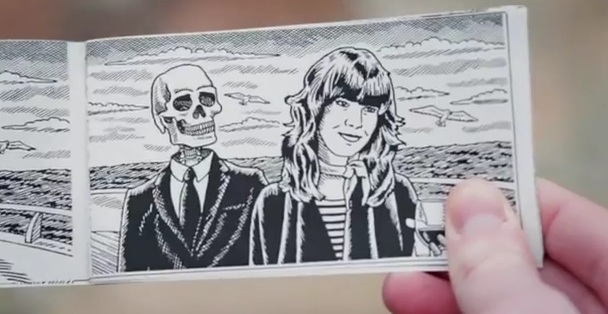 Apparently I'm on some kind of music kick or something this week? I don't know. Either way, Eleanor Friedberger (she's one half of The Fiery Furnaces and the heroine of Franz Ferdinand's "Eleanor Put Your Boots On") has a new single out called "Heaven," and it's good. And the video features some illustrations that look exactly like Chick Tracts.
For those of you who didn't grow up in the Bible Belt, Chick Tracts are these little flip book comics about how if you don't accept Jesus as your personal lord and savior you will go to hell. (There's even one about the Dalai Lama going to hell.) (I wrote about Chick Tracts and their sexism here.) As a kid, there was scarcely a Halloween when I didn't get one of these in my trick-or-treat bag.
Oh, and the song is pretty rad too. And I kind of want my own personalized Chick Tract starring me. Eleanor really has all the luck.