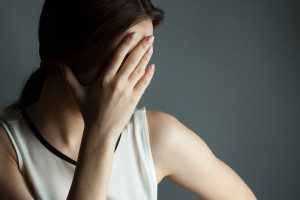 The #AmericanPsychologicalAssociation asserts that there is no causal link between abortion and depression (which is ridiculous anyway, because virtually no social science research can ever assert causation. But that's a different TED Talk). And a recent talk in Ireland by Dr. Lucy Johnstone of the British Psychological Society actually recommended abortion as a treatment for the trauma of unwanted pregnancy. (Because the British have always had the best interests of the Irish people in mind….) 
Sadly, 21 yo Jade Rees had a very different experience. After a tough breakup, she decided to terminate her pregnancy at 4months. Her suicide note explained that her decision to celebrate her right to choose women's health care left her "upset and distressed." She detailed how the abortion exacerbated her long struggle with depression and an eating d/o. Grieving and alone, she hung herself while listening to Ed Sheeran's song "Small Bump."  She leaves behind a 2yo she felt that she was unworthy to raise.
If the psychological establishment respected science and basic compassion instead of ideology, someone might have suggested to Ms. Rees that some people truly do regret their abortions and that abortion can, for some, make difficult circumstances even more painful to bear. Unfortunately, because the only message that women like Ms. Rees hear is that they have only cause for celebration, or at least relief, after their abortion, women who experience emotional pain following termination are made to feel crazy. Women like Ms. Rees end up being gaslighted by the very clinicians who should be there to hold her hand through her pain.
Shame on my colleagues for their cowardice and capitulation to the abortion industry. You feckless sycophants. How many women have to die before you wake up?
As a pro-life mental health professional, this issue is especially close to my heart. I ask you to please keep all women who are experiencing the pain of abortion in your prayers, every day. And, while you're at it, please say a special prayer for Ms. Rees. That she might find, in God's arms, the affirmation, mercy, and healing that my profession could not bear to extend to her in this life.
If you or someone you love is experiencing the pain of post-abortion regret, please visit Project Rachel.There is no judgment. Only love and a path to healing.