I've published a few posts of late pointing out problems with the evangelical church here and here.
But today I'll spotlight something going very right — a fresh voice and reason for hope in church planting.
I had the privilege of teaching and mentoring Dan Nichols through his years as a high school student where he led the school's worship efforts. It's been a delight to watch him grow, first as Student Body President at Baptist Bible College and now as he follows God's call to plant a fresh church with a team in Wilkes Barre, PA. He has a zeal and passion for the Restored Church, as the team calls it, that connects real life with real faith yet remains true to Scripture. A rare find these days.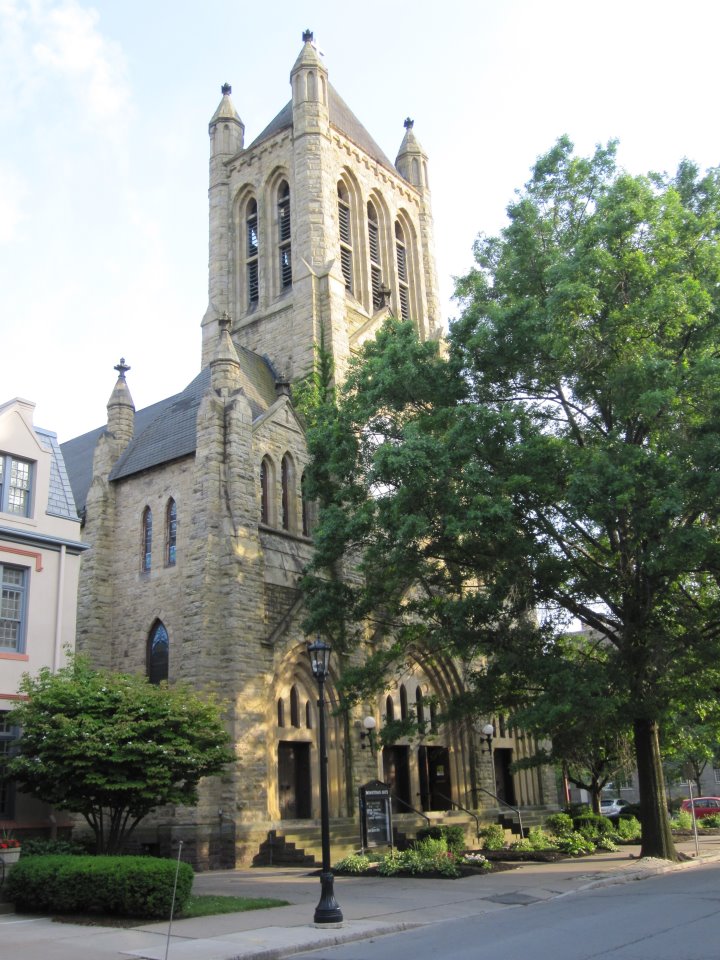 Their first "Preview Service" — he likens it to a pre-season footbal game — kicks off this Sunday, July 29, in this deserted church buidling — an ironic but symbolic twist (47 North Franklin St., Wilkes-Barre, PA 18701).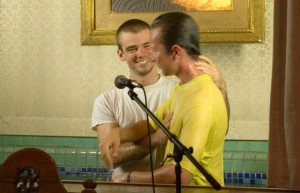 Already lives are being transformed as the team settles in without settling down. Support the Restored Church efforts here. Even $10 a month helps the cause although some will, no doubt, be led to do more.
Here's Dan's perspective on the call and the challenge before them:
Church Planting: The Hard Way
God recently called me to start a church-planting movement in the city of Wilkes-Barre, Pennsylvania. Most Americans have no idea where Wilkes-Barre is located – so I generally ask people if they've ever watched The Office on NBC. If you've seen that show, then you've heard about Scranton, PA, and Wilkes-Barre is the city just a few minutes south of Scranton. The Scranton/Wilkes-Barre area  combined makes up the 3rd largest metropolitan area in the entire state of Pennsylvania behind Philadelphia  and Pittsburgh.
Church planting in any context is difficult. Satan is real, and the effects and consequences of sin are deep and pervasive anywhere. However, there are several unique challenges to planting a church in Wilkes-Barre:
 Wilkes-Barre is full of dead religion.  This fact might not seem like a challenge because most readers here have the common belief of basic theism when discussing spiritual realities with people. However, nearly everyone in our area has become either extremely apathetic to their spiritual life or basically attempting to reach God on their own terms (pointless and impossible). What this area needs is to recognize that they cannot reach God on their own, but instead God has attempted to reach them through the person and work of his Son, Jesus Christ. Only He can save – religion cannot save anyone.
Wilkes-Barre worships the gods of sex and alcohol. When the party scene is more important than answering serious questions about the meaning of life, there's resistance to a church that calls people to give up their idols of sex and alcohol and worship the One True God by trusting and believing in Jesus Christ. He is the only answer to their unsatisfied longings – not sex and alcohol.
Wilkes-Barre is very territorial. In order to get a hearing, you can't be a stranger. Outsiders just aren't included in the social life of Wilkes-Barre. So planting a new church will take TIME — lots of time — to develop deep relationships and friendships. It won't happen overnight. That's why we need support.
Wilkes-Barre is depressed. This area is economically, spiritually, politically, and socially depressed. Gang activity has increased rapidly. Money is tight. The flood of 1972 made Wilkes-Barre's already struggling economy tank even harder. It's never recovered. Political corruption is ever present. The Catholic church has seen its fair share of corruption here, and Wilkes-Barre is close to 80% Catholic.
Keeping It Real
To put our challenge in real-life terms, let me tell you about our neighbors. On both sides we have Megan's Law child molesters. One is married to a Wiccan. The other has been living with his girlfriend and their five kids (two are his own –three from another guy). His girlfriend has been in and out of the hospital for mental instability and psychotic behavior after being gang raped. Lots of the women in our church have been raped – one has a brother who jokes with her that one day he'll finally "get in her pants." These are the people and situations we deal with on a daily basis.
They need God.
Desperately.
And that's why we need your help. Primarily, we need prayer from God's people. If you'd like to know more about what we're doing, check out the links below and feel free to connect with me directly credoindeum@abwe.cc.  Our hope to restore Wilkes-Barre is in the gospel of Jesus Christ because it alone is the power of God unto salvation. Only He can overcome the difficulties we face as we plant a fresh church in Wilkes Barre, the hard way.
 ————–
Support this fresh voice of the Restored Church movement in Wilkes-Barre here. Follow their progress on Facebook, Twitter, and YouTube.
Pray for them and then share this reason for hope, especially if you know people in the Wilkes-Barre/Scranton area.
Do you see similar challenges and/or reasons for hope in church planting efforts elsewhere? What encouragement — and support — can you offer to Dan and the team as they follow God's call? Leave a comment here then click here to resource the vision.