The FaithWalker's Daily is a quick review of key news stories of the day from the perspective of a conservative Christ-follower living in, but not of, the world.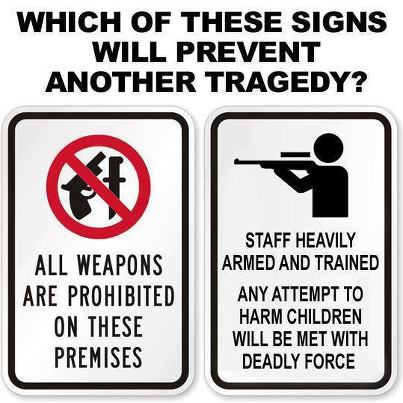 Gun Control Craziness Continues in Wake of Newton Tragedy
The Basics —
President Obama has appointed Vice President Biden to head up a government commission to study the problem of gun violence in the US and propose solutions, claiming we can no longer ignore the "complex" issue.
Dig Deeper:
A Few Thoughts…
I had hoped that this flurry of fear-based thinking about guns would have faded as clearer, more rational thinking took over. But perhaps I was wrong in assuming so much. I'm sick of thinking about gun control. I'm sick of hearing hate-filled rhetoric from people who know nothing about them. I'm sick of thinking about what happened in Newtown. [My Principal's Prayer here.] I don't recall the same outcry from the President when Fast and Furious left hundreds of Mexicans and at least one American dead. Freedom calls us to defend her, not at our convenience, but when duty demands. I don't pretend that the Bible speaks to the use of guns explicitly, only that it calls us to defend the lives of these around us.
It's tough to defend life, when only the bad guys have guns.
Calls Grow to Arm School Officials
The Basics —
Virginia Governor Bob McDonnell has joined the growing calls to permit schools to arm trained officials even after Michigan Governor Snyder vetoed a bill this week that failed to leave a loophole for schools to opt-out.
Dig Deeper:
A Few Thoughts…
Once again we are on ground where the Bible does not speak clearly, so let's not try to pretend that it does. However, a top-down, centralized authority structure would not seem wise given what the Bible says about man's corrupt and deficient nature. A system that diffuses authority –and with it the threat of abusing that authority — would seem more in line with a Biblical worldview. The people closest to the kids should be the ones most empowered to protect them.
Who do we trust to protect our kids? Trained teachers who love them or bureaucrats only a few hundred miles away?
Should Parent's Lie about Santa?
The Basics —
[Warning: If you believe Santa is real, stop reading now!] On an admittedly lighter note, experts in Psychology and Family Therapy say lying to your children about Santa can be healthy.
Dig Deeper:
Though Burr cherishes her Christmas memories of Santa, realizing that St. Nick was fictional in fifth grade was slightly traumatic, she said.

She figured it out when Christmas morning came and she got hangers her mother had suggested she request from Santa in addition to her preferred gift.

"I pulled her aside – I was being dramatic and not serious — and I said 'It almost seems like you're Santa because Santa brought me something that you wanted me to ask for," Burr said. "And she said 'Shh, don't tell the rest of the kids.'"
A Few Thoughts…
I'm all for encouraging kids' imaginations. I am a Disney junkie, after all. And, yes, when the kids are young we pretend that we're "going to Mickey's house." Well, come to think of it, I still pretend that, but more for my benefit than theirs. However, we chose early on in the parenting journey to never lie to our children. The Bible calls us to speak the truth in love without exception. We know we'll need our children's unquestioning trust some day. I want to be able to say to my children that I have never lied to them and never will. St. Nick as historical figure, on the other hand, has always been part of our Christmas gift discussions as we pretend in the tradition of the classic gift-giver.
Integrity matters. Even with Santa.
HT: Drudge Report as simply the best news aggregator out there.