I almost laughed right then and there when the Subway sandwich artist said it.
My lovely bride and I were exploring options in Atlanta last fall during the Catalyst conference and had stopped for a quick bite. Because we were considering moving to Atlanta at the time, we asked the man with the disposable gloves what he thought of Atlanta.
"There's nothing to do in Atlanta," he replied, matter-0f-factly. Had I been eating, I would have choked on a mouthful salami and banana peppers. Here he was in one of the busiest metropolitan areas in the US — and he was bored.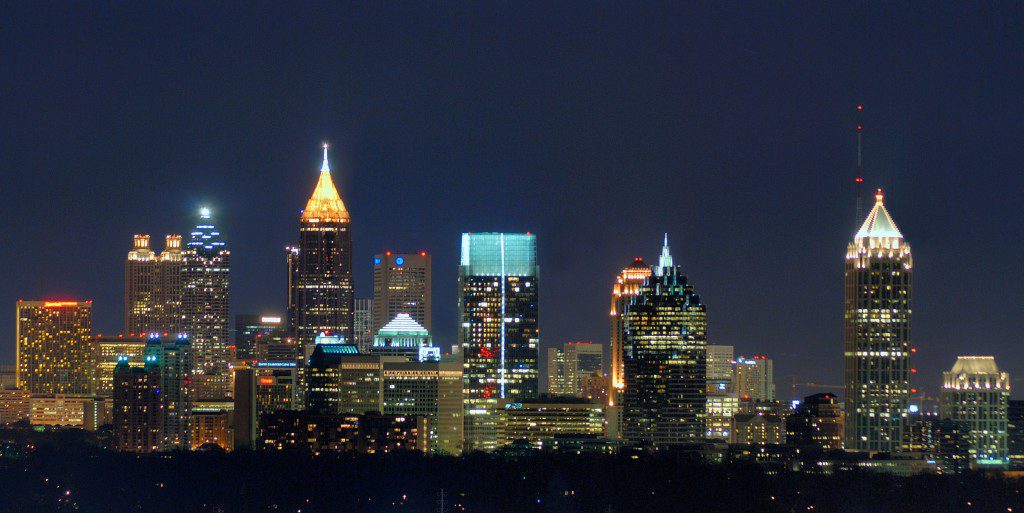 So now we're in Atlanta, after a year of walking by faith, we're still unpacking boxes after a long drive in a big truck, and an intro to Atlanta that included a record-setting ten inches of rain and my car windows being left open (another story for another post about patience, I'm sure). Yet even this week, I've heard hints of the same lament from my own kids. "There's nothing to do in Atlanta."
Now, here's what I'm thinking there is to do in Atlanta:
Launch a new ministry to help equip Christians to think, live, and lead with abundant faith in all of life. Write a lot. talk a lot. Connect a lot. Pray a lot. You get the idea.
Grow a new business, Creative Content Solutions, helping ministries and businesses grow their content, not their payroll. In short, help people use words better by writing powerful stuff that helps God's Kingdom to grow. (By the way, if you need any writing, big or small, want it done exceptionally well and on time — and would appreciate it being enriched with a creative Kingdom perspective, I and my team would be happy to help. Drop a note: Bill@BillintheBlank.com).
Position my family to leave a legacy of love that lasts for generations to come.
And yet, "There's nothing to do in Atlanta."
The contrast between the two perspectives simply reminds me that there is always something to do. The trick is in wanting to do what there is to be done.
In my experience, I tend to be most bored when I am most ungrateful. I'm grateful we have finally arrived in Atlanta. I'm itching to get at the business of accelerating the growth of the gospel on earth as it is in heaven. I'm excited to see how exactly God will do it, who I'll meet next, and how I can help them.
Boredom is a choice. But so is curiosity. The world is shaped by the curious, not the bored. Like Adam and Eve in that original Edenic state, we can choose to explore or we can sit around and mutter about all the stuff we can't do. Maybe if they hadn't chosen boredom by just hanging out around that darn tree, we'd all be in a different place.
Ah, well. What's done is done. I'm looking forward to getting back into the writing routine now that our move is mostly complete. And somehow I don't think I'll be lacking for things to do. I like how Dorothy Parker put it:
The cure for boredom is curiosity. There is no cure for curiosity.
So are you bored?
Just curious.