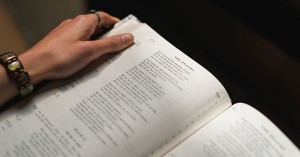 Want to hear about my terrible, horrible, no good, very bad week? I mean weeks?
No?
Can't say I blame you. And I can't say I want to talk about it, either. But let's do talk about a few dreadful sayings that have a tendency to surface when we are going through difficult times:
God doesn't give you more than you can handle.
First problem with this saying is that it's a lie from the pit of hell meant to light a motivational fire under people's bums to do more, more, more, and try harder, harder, harder. The truth is, God's method is to use a terrible, horrible, no good, very bad week to drive us to Himself in complete reliance for all we need. Not to expect us to be self-reliant, self-capable, or self-sufficient. In fact, a major portion of the Christian walk is centered around us decreasing, Christ increasing. Us admitting our weaknesses, Christ helping us with our weaknesses. Etcetera. Second problem with this saying is that since it's from the pit of hell, we can also be assured it's unbiblical. Who can show me chapter and verse to back up the ridiculous saying?
Anyone?
Anyone?
Bueller? (Now there's someone who believed he could handle anything!)
-Did runty David slay giant Goliath with some piddly little stones? Yes. Not because he could handle it on his own, but because, bottom line: he served a God who enabled him.
-Could Peter walk on water? Sure, as long as his gaze was fixated on Christ, which clearly didn't happen for any length of time. Bottom line: he needed Christ's strength and focus, because (understandably!) walking on water was more than he could handle.
-Could the woman who touched the hem of Christ's garment heal herself of a twelve year flow of blood? Apparently not. A woman who can handle her own healing does not work as hard as she did to get through a rough and tumble crowd who deemed her an unclean, untouchable outcast. She had already visited the doctors. They couldn't help. She tried all the natural remedies. They made the situation worse. She needed Jesus, her Great Physician, and she was willing to do whatever it took to touch His hem and get the healing available to her. Bottom line: her illness was too much for her to handle.
-And the thief on the cross. He was eternally lost (nothing like hanging on a cross to convince a guy of that!). He would be dead in a matter of hours. God gave him more than he could handle to allow him to see that by his own power or on his own merit, he couldn't save himself from physical or spiritual death. Bottom line: the thief's heart problem and eternal destination were more than he could handle.
How can any of us end up "with Him in Paradise" without His grace and mercy? How can we do anything without Him? Healing ourselves in any way, finding strength through difficult circumstances, or making it to Heaven are impossible without Christ, no matter how much we hoist ourselves up by our boot straps and attempt to "handle the situation." Which brings me to another dreadful saying …
God helps those who help themselves.
False. He helps those who pitifully admit their need for help, and come humbly to receive that help. The Bible says that without Him, we can do nothing. It also says that as Christians, we are to expect trials and tribulations. Ongoing, difficult, wearisome troubles that afflict us in every way, but do not crush us. Troubles that perplex us, but do not drive us to despair. Troubles that lead to persecution, but never forsakenness. Troubles that strike us down, but do not destroy us. Why do they not crush us, drive us to despair, or destroy us? Because, bottom line: God helps, strengthens, comforts, protects, and guides.
I have an ongoing, bad habit when terrible, horrible, no good, very bad days or weeks or months come. I keep asking why. Why is this happening? Why me? Why someone I love? Why are my troubles so perplexing and difficult and ongoing? Why can't I catch a break? And the problem with those questions is that they've already been answered:
I have said these things to you, that in me you may have peace. In the world you will have tribulation. But take heart; I have overcome the world. (John 16:33)
Peace escapes me when I ask why too many times or when I hear "God doesn't give you more than you can handle." And "Help yourself so God will help you." Those beliefs put the burden of impossible circumstances right back on my broken, sagging, tired shoulders. But peace floods me when I remain and rest in Him. When I take heart, because He has overcome the world.
Taking on His yoke is easy. (Matt. 11:30).
Easy to chat about and difficult to perform, of course. I want to know why. I want to complain. Fear and distrust come naturally. Confidence and trust is something I have to intentionally strive for. But even in that striving, God helps. Because, bottom line: without Him, we can do nothing, including strive to trust Him.
So, so what … in spite of my new friends at Orchard House, which are oh so comforting to me, I've had a rough few weeks. A rough life, I'd say, if you ask me what my deep-down feeling is this moment. In my flesh, I'd like to go to my room, lay on my bed, cover my head with a pillow, and sleep far into the future. But by God's grace, I will do the next thing. What's the next thing? Pay bills. Publish this blog. Make carrot juice. Wash underwear. Maintain Calvin and Hops. Feed Scrumpy. Visit with my Mom for a half hour or so. Study the Word. Pray. And go to bed. Not stay in bed! Just go to bed. Life goes on in the midst of trials. And His mercies are new every morning, which is spectacular, because, bottom line: my mercy tank is runnin' on fumes, and I need God to fill 'er up.