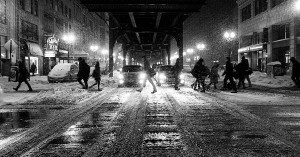 Three blog posts have been written in the past week by yours truly. All of them skirted around the heavy issues on my heart, because frankly, I've not wanted to discuss what's on or in my heart. Truth is, I don't want to go to Cleveland. There are as many reason for my hesitancy as there are grains of sand (drama, drama, drama). But the biggest reason is that if my doctor's here are correct in saying I will have to make a decision between whether to have a life threatening surgery now, or later, when it will be more life threatening? Well, I don't want to make that decision – mostly because I feel completely unequipped to make it. How am I supposed to decide whether to have surgery now and risk dying when I could've had a few extra years, or choose later, when I'm more likely to die, but hey, at least I will have had a few more good years before my death?
Do my options even make sense to the reader??
Yes, I'll listen to the experts. Yes, I'll listen to my family. Yes, I'll try and hear what God is impressing on my heart. But again, if what the doctor here says is true, the decision will ultimately be mine and mine alone.
Sort of like last Summer, when I was told I had breast cancer (I didn't, thank the Lord). I was attempting to gather all the info, ask family, ask God — what shall I do? Have chemo and radiation? Or just surgery? Or just surgery and natural medicine? The difference with that decision was that I was positive in the deepest depths of my own soul that I should not do chemo or radiation, especially considering the rest of my health issues. I can't explain it. But everything was more clear cut and obvious.
Now, a year later, I'm faced with another decision, and in the midst of the grief of losing a parent, which you can read about here and here. How does one push away grief, and the depression that often accompanies grief long enough to make weighty decisions? Life and death decisions? The answer is that I don't know. All I know is that I feel foggy. Like I can't quite see through grey, misty coldness, and yet I have to keep stepping. One foot in front of the other.
I've been reading Dad's Bible that he used when I was a child. It's KJV, because back then (or maybe just in the circles in which I was raised), you were going to hell if you read anything but the "inspired version." (You're supposed to laugh at that.) In Psalm 119:105, it says that the Word is a lamp unto my feet, a light unto my path. 
That's what I need. A light unto my Cleveland path. I know my destination. But when I arrive, I feel I'll be walking a rocky, dark, and chilly path — and of course with my luck, I'll be sporting heels, and I'll have forgotten my glasses and sweater. I just feel blind and unsteady at this point. Not knowing what to expect, but trying to be open to anything. Pliable in my plans. Pliable in my thinking. Pliable in my decision making.
I'm preparing to hear just about anything. That they need to perform surgery and it has to be done via open heart. Or that the doctor won't start out performing open heart, but fully expects it to end that way. Maybe he will tell us of a healing method that doesn't involve surgery. Maybe he'll tell us technology has advanced in ways unbeknownst to my doctors here. Maybe he will tell me to go home and enjoy life until my pacemaker dies, even though the lead is faulty, because after that, there's nothing they can do. Maybe he'll tell me he's never extracted leads as old as mine, on a person as old as me, and therefore, we're calling off all surgery and hoping technology advances enough to provide me with another way to keep my heart beating by the time we've exhausted all our resources.
But then I remember what my doctor from Harvard said, which is that at some point, I must have this surgery, and I just resign myself to it and hope for the best. The best being that I get to see the next two grandbabies come into this world this Fall. That I get to stick around long enough to know them, and whoever else God might decide to place in the care of our family.
Our days are numbered. Can that number be changed? It's not like an iPhone password, where you hit a few buttons and do the switcheroo. The number of our days is etched into God's unwavering plan. Or is it? Is His plan pliable? Can we pray our days be prolonged, and have those prayers result in God punching in some different numbers?
Such knowledge is too wonderful for me; it is high, I cannot attain unto it. (Ps. 139: 6, KJV)
So that's where I am. Loaded with questions. Feeling a little guilty that "the best", to me, is still the option to stay on earth where so much sickness and death and injustice takes place, rather than in Heaven where Christ and peace reign. Kind of anxious. Still grieving. A little depressed from the grieving. Feeling lost, or "powerful confused" as we like to say in this family. Asking for the dark path I'm on to be lit up by Almighty God, whilst understanding that the path might be one I cannot understand. Will you pray with me that though I may not understand the path I'm to take, that it will be clear which path to take, and that I will walk it in faith, hope, trust, and joy, convinced that all things work together for good to them that love God, to them who are the called according to His purpose? (Rom. 8:28, KJV)
Dad loved Romans, apparently. It is substantially more marked than any other books in his Bible. Did my love for Romans get handed down to me somehow, or is it just that every Christian will naturally love Romans? I do spend a lot of time there. It reminds me of the wages of sin, the fact that I was/am predestined to be His (grace, grace!), and nothing can separate me from His love. Not grief. Not depression. Not anxiety. Not the unknown. Not confusion. Not fatigue. Not heart surgery. Or no heart surgery. Not the possibility of a long, painful recovery. Not even death.
Yea, though I walk through the valley of the shadow of death, I will fear no evil: for thou art with me; thy rod and thy staff, they comfort me. (Psalm 23, KJV)