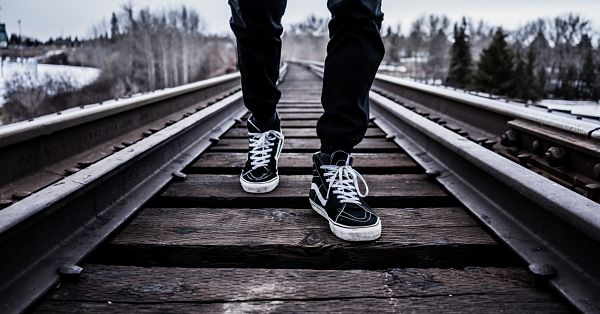 While it feels good to be sitting at the computer again, it also feels strange. I think it's been nearly a month since I've written anything, and that was on purpose. Between the Holidays, Mom's three brain surgeries, a broken septic system, an infection I've apparently had for quite some time (unbeknownst to me), and company, I didn't even try to plop my bottom in a computer chair.
As always, I've missed it. A life void of writing always amounts to feeling as though I live a life not worth living, as if all I do is stamp out fires, whether my own or someone else's. It's not mundane. For broken septic systems and surgeries and such are not ordinary, every day occurrences. But it feels mundane. Like I'm doing something and nothing all at once, because if I can't write about it, what's the use? It's not true, of course. My Mom needed me during her surgery recoveries. She needed us. All of her family. And we all came together and cared for her. It was an important time in her life, and being there meant being faithful and living a life of purpose. It's just … I don't know. As a writer, the stress and ordinary and mundane and crazy all need to spill forth from the keyboard. Otherwise life goes down in history … unrecorded?
I don't expect anyone to understand. Not even myself.
It just is what it is.
So for me, back to the keyboard. Mom is feeling spry, almost as if she doesn't have Parkinson's at all. She will need time to rebuild and retrain muscles, I believe. Also her brain, as she has been on so much medicine, it has made her brain a bit lazy. But the amount of caregiving she will need from me, I think, will be reduced dramatically. Does this mean I will finally have the time and mental energy to work on my book(s)? I pray so, yet I am cautiously optimistic.
I know, I know. I've heard the saying many times. You have time for what you make time for in life. Easy for one who is not chronically ill, while taking care of someone chronically ill, to say. Mom has never require a ton of physical care. But emotionally and mentally? I feel I have had a full time job. Having advanced Parkinson's is rough. And taking care of someone with advanced Parkinson's whilst battling through your own degenerative, painful illness is rough. Is that an excuse? Maybe. But it's a darn good one.
There is a time for everything. And as I am learning with writing (as well as other things) … if you try and force a project that cannot happen at the time, that project will flop. In turn, you will be reluctant to ever pick up the project again, once it becomes possible for the project to be finished, because it will have frustrated you to no end, and you will link that frustrated feeling to the project itself rather than to your stubborn insistence that the project be finished on your timetable.
Does that make sense?
A man's heart plans his ways,
But the Lord directs his steps.
That's a Proverb penned by the wise King Solomon, and I've found it to be true. So while I know that writing is a discipline, I also know that the Lord directs my steps. And if He puts so much on my plate that I cannot, quite literally, find the mental and physical strength to write, then it's best I not fight against that but rather wait on Him to free me up, knowing His timing is perfect.
As with much of life, it's a fine balance. I can be rather type A about life and goals and what I want to see finished. But God's agenda must be my own. And I have been unequivocally convinced that putting my mother in a nursing home was not the answer to my desire to write books.
Do I see a window of opportunity now that she's on the mend? Perhaps. Until I know for sure, I'm (fairly) certain I will have some time to get back to blogging, at least.
2020. The year we live in. Also the term used for perfect vision. I'm praying God gives 2020 vision to Shaun and I in several areas of life, in addition to the time, ability, discipline, and freedom for me to write the books that keep swirling around in my head just waiting to burst forth into New York Time's Bestsellers.
Ha!
Happy New Year to all my readers. May God also give you 2020 vision for your own direction in life, as you remain sensitive to His working, His timing, and His agenda.