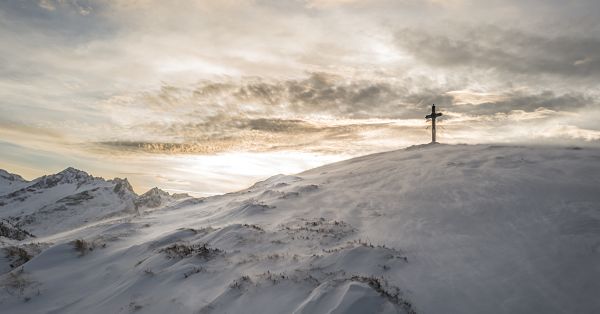 For Advent this year, I've read through a book by Sinclair Ferguson entitled Love Came Down At Christmas. It's a daily reading program – a devotional of sorts – but I don't have much self-control when it comes to words, so I've already finished it.
Despite my rule-breaking, the book has blessed me immensely. With a title like Love Came Down At Christmas, one anticipates some gushy stories and thoughts on Christ's birth. The book is that. There's plenty of joy and peace and love felt when one speaks of the Babe come down to earth via a virgin's womb – supernaturally – to eventually die and save man from his sins. What greater love is there?
But the book is more than all that. It's based upon I Corinthians 13, the "love chapter." It is a list of all that love is, and isn't. I Corinthians 13 is, of course, written to Christians, and so, while Ferguson speaks of Christ's love toward us, much of the book is also about how we – or how we don't – love as Christ loved.
What I'm getting at is that the book is convicting, because The Book, particularly I Corinthians 13, is convicting.
Not exactly what I was looking for when I picked up the book (I'd like gushy feelings only, thank you). But at the same time, it is what I needed to hear at this juncture of my life.
This Christmas, I'm having a hard time with bitterness and anger, and while Ferguson is showing me through his words that much of that anger is justified, he's also showing me the ways it is not.
Love is an action.
Love is also reaction.
When someone hurts us, how we respond is telling of whether we love or not.
Do I endure all things? (vs 7)
Do I believe all things? ( vs7) In other words, am I believing that the offender is well-meaning until I am sure otherwise, or am I quickly jumping to conclusions? Am I quick to take offense?
Am I bearing all things? (vs 7) There is of course a limit. Bearing all things does not equal allowing true abuse – whatever the type. But am I being patient, long-suffering for the good of another – or again, am I quick to take offense?
Am I resentful? (vs 4-5) Yep! Sometimes this comes for good reason. But to love another is to not hold a grudge. This takes time, mercy, and grace from above, but it must be done.
Am I irritable? (vs 4-5)
Do I insist on my own way? (vs 4-5)
Am I rude? (vs. 4-5)
Am I arrogant? (vs. 4)
The list is longer than time allows, but you get the drift. Love is hard. Love is not a feeling, though it can and will at times include a feeling.
Here at Felix Culpa, we've been going through this prayer written by the Puritans:
Help me to always be devoted, confident, obedient, resigned, childlike in my trust of thee, to love thee with soul, body, mind, strength, to love my fellow-man as I love myself, to be saved from unregenerate temper, hard thoughts, slanderous words, meanness, unkind manners, to master my tongue and keep the door of my lips.
Fill me with grace daily, that my life be a fountain of sweet water.
Not coincidentally, this week we fall on this portion of the prayer:
To love thee with soul, body, mind, strength, to love my fellow-man as I love myself….
The Puritans borrowed those words from the Bible. They are commands to do exactly what Jesus did. To follow Him in loving others.
Love isn't what it is portrayed to be in Hollywood. It isn't solely a feeling. When we say "I don't love my husband anymore", what we are truly saying is that we refuse to do the right thing and follow Jesus.
Feelings come and go. Jesus, the night before He was crucified, cried out to His Father and asked if His cup could be taken from Him.
"Do I have to, Daddy?"
Fully God was He. But also fully human. Understandably, He may not have exactly looked forward to His bloody, unjust, torturous death the next day.
But He did it anyway, out of pure love.
What a beautiful, but tough act to follow. And while I struggle this Advent Season to be more like my Savior, I also bow down in humble thanks to Him who loves me perfectly. Sacrificially. Wholly.
Where would I be without it?
Probably wallowing in total self-pity, unable to love anyone ever in the midst of their own struggles. So much current mainstream advice tells us to love ourselves. The truth is – we deeply and throughly love ourselves. It is others we need help loving.
Help me to love thee with my soul, body, mind, strength, and others as myself …
And in my own words …
Help me to love with the same love that came down at Christmas so long ago. For I do not, in and of myself, possess the power to do so.
Amen.