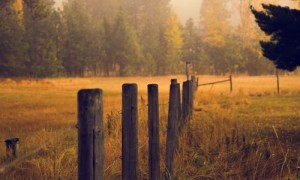 That headline is a bit misleading. I've not celebrated a Thanksgiving with Dad since I was fifteen. Wait, I take that back. I have a vague memory of dining with him and his second wife for a major holiday a few years after I was married. Then again, it could've been Christmas. Either way, Thanksgiving 2017 was the first Thanksgiving without Dad on earth.
That feels alien to say.
Of course Dad is on earth. He's always been here, since January, 1952.
Not on earth, near me, mind you. But alive. Doing his thing. Smiling and laughing that ridiculously silly giggle of his, probably with a beer and/or a cigarette in his hand. Close enough I could call or text or -more likely- just rest assured he's around, either celebrating bigly or doing nothing at all, which was his mode of operation for the holidays.
But now. Now he's living in another world. The world, as C.S. Lewis refers to as the place for which our hearts yearn when we can't find anything that satisfies our desires.
I wondered what Dad was doing, just the same as every Thanksgiving since 1987. Years ago, I would wonder if he was celebrating with Grandma Rogers, who lived to be 107, and who we assumed would pass her longevity genes on to Dad. It seemed likely, since the only health problem Dad had during his entire sixty-five years (save for the one that took his life) was a nearly ruptured gallbladder.
Yes, Dad would live at least a century, if not more.
That's what we all assumed.
We were wrong, and I didn't cherish that fact as I made pumpkin pie, mashed potatoes and gravy, and other dishes Dad would've unashamedly devoured. His time (according to yours truly) should've been longer, better, more successful, spiritually speaking.
Dad, what were you thinking the last twenty-some years of your life? Why did you do things that made us doubt your professed spiritual condition? We all waited anxiously for your heart to do a 180, but you procrastinated until the very last weeks of your life to make amends with your kids and more importantly, your Heavenly Father. Why would you join the likes of David Cassidy and waste so much time? Why couldn't you just accept and live out the truth on a regular basis, enough for us to be confident of your spiritual condition? It would've been less traumatic when we got the call saying you were in critical condition. We didn't need to be confident you'd make it out alive. We needed to be confident – as confident as another human can be of another human's spiritual condition – that we'd see you again if you died.
These were questions and thoughts I wrestled with as I whipped up my allotted portion of Thanksgiving Dinner prep, and maybe they weren't the right issues to be focusing on. Nevertheless, they were questions and thoughts that, since he died last June, keep hanging in the air like an inflated, question mark shaped balloon. They endlessly float around in my conscience, as if they will take up residence there until eternity can adequately answer.
In all my pondering, I noticed that wondering what Dad is doing here on earth for Thanksgiving and wondering what he's doing in Heaven are vastly different. Heaven is too foreign. When I try and picture him there, it's as if I'm blind, and so I try to picture him in a place I'm well accustomed to. Like Grandma Brown's where we spent Thanksgiving throughout the majority of my childhood.
Truth is, other than Jesus being present, I don't know a whole lot about Heaven. I don't know how the food tastes. I don't know what activities there are to do, other than casting crowns, praising Jesus, and getting to know the Apostle Paul, Mary the mother of Jesus, Esther, Ruth, and many others who I'd like to think I already (somewhat) know.
And maybe that's the point. Maybe God didn't tell us a myriad of useless facts about Heaven because He wants us to crave and stay focused on Christ, knowing He will make it possible to first see Him, and then our loved ones.
To be absent from the body is to be present with the Lord. It is to eventually be present with all the predestined people we loved on earth as well. But first and foremost, Christ.
So that was my teeter totter of emotions. Part of the day, I thought of Dad at Grandma Brown's talking politics and religion with Uncle Don and Grandpa Brown, while feasting mainly on Grandma's  apple pie made from a recipe I could swear she snitched from Heaven. All lovely memories that made me feel like a well-stuffed and cooked-to-perfection turkey, but not dead like that. The other part of the time, I tried to think of Dad in Heaven, perhaps chatting with Paul, going deep into everything he meant in the book of Romans, the most highlighted book in Dad's Bible. Or maybe he was fishing. Or working on an assembly line at the crown-producing factory because that's where they (whoever "they" are) put people who have end of life repentance after a long bout of rebellion.
Jay kay, el oh el. 
But my thoughts of Dad on earth were more comforting than the thoughts of Dad in Heaven. That's not where I should be. But that's where I am. I do not grieve as those who have no hope, in that, in the midst of my grief, I can be sure of seeing Dad again. Death, through Jesus, has been conquered. But I also grieve as one in the midst of sanctification. I am not glorified as of yet. I am still sinful, to a degree. It's difficult for me to identify with where Dad is – location wise, and spiritually speaking. I have not seen what he has seen. I have not seen Jesus face to face. I don't know what it's like to no longer struggle with sin and sickness and life in a fallen world. And until I'm on the other side, that mystery will continue, as will separation from Dad.
He's moved on.
And I rejoice in that. But at the same time, I'm agonizingly weary of that. For someone who should've been so involved in my life, I have precious little memories to cherish. I'm weary of having a flesh and blood father who I must give to someone else, share with someone else who, honestly, has no Biblical right to him, or give up because of career obligations. There was always something more pressing than our relationship. Now, God has said the more pressing thing is for Dad to be with Him. I respect that. But I don't love it. I've never appreciated having a Dad … but not having a Dad.
Someday, God will make all things new. Even my tough relationships. That realization was the point at which, on Thanksgiving Day 2017, I recovered from my emotional funk. I rested in the promises of God, which allowed me to focus first on Him, and then the people at hand, in an effort to break the destructive familial cycle of abandonment and fool hearted sin.
It was a day of upset. It was also a day of making memories by being hospitable, serving, and receiving joy and love in return from my Dad's grandchildren and great grandchildren – some of whom resemble him in the most uncanny ways.
Life with Dad was always screwed up. Clearly, it still is. But life with Dad in Heaven will be perfect. That's the cycle of grief and hope I've been in since birth. It's the cycle I'll be in until death.
So that sums up my ugly-beautiful Thanksgiving. And a portion of my ugly-beautiful life.
Until next time, in which I will try and be less in need of Prozac … toodle-oo.