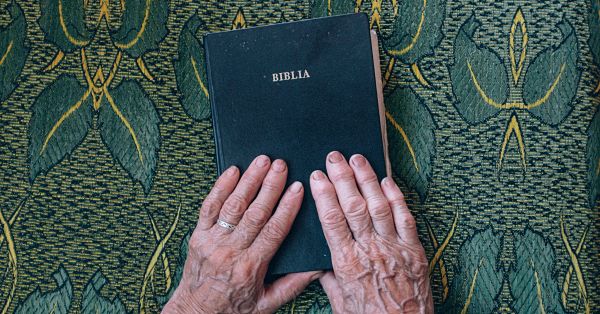 As of about a week ago, I'm no longer "washing that grey right out of my hair." I've been dyeing it for about four or five years, I think. If I remember right. So I've no idea what's really under all the Miss Clairol chemicals with which I've been anointing my head. The reason I started dyeing it was that it turned grey – white, really – on just my bangs, and it therefore looked like a large pigeon flew over me and did his duty. My plan has been to let it get a little more grey throughout before I went back to au natural, thus acquiring a salt and pepper look, rather than a pigeon poop look.
I took my Mom to the podiatrist, who went by the name of Bobby, the other day to get a shoe lift. He had fantastical hair. It was dark underneath – a nice black color. But then on top, it was grey-ish-white-ish and the two colors weaved all together past his ears to make him look rather GQ. I think he was younger than me, if the amount of wrinkles is any indication. But my point is, he nailed my personal grey hair aspirations. And yes. Yes I did covet Bobby the Podiatrist's hair.
Also, I saw a lady today at the place I get IV's. She had long, straight, grey hair with a touch of black weaved throughout, and it was beautiful.
Why do we avoid grey hair? Not only grey hair, but wrinkles. Saggy tummies. Droopy breasts. Thicker thighs and fading brows. It's all inevitable, really. There's no escaping the effects of gravity, dry skin and subsequent crow's feet, or any number of evidences of aging unless we have thousands upon thousands of dollars to spend on plastic surgery, liposuction, and botox. And in putting sums of money toward self-improvement procedures, one must also acquire a numb conscience that allows for such extravagances, because there's enough suffering in this world that perhaps it would be better to spend the money on something else. Someone else.
Of course, I sit here typing away, sipping my bottled water, and realize I could also cut back on a few luxuries. My Mom buys the water, but still. I drink.
Hypocrite, I am. 
America isn't like China, where age is looked upon as something to look forward to because making it to a ripe age gains respect. Here, it's as if we're all Mumsies from Tangled, desperately afraid to face the reality of approaching death. So we stiff arm it and dye our hair, and purchase anti-wrinkle cream, pore minimizers, and anything that will turn back the clock. And yet, the clock ticks and tocks, non-stop. We can put on the facade, but the truth is, we are all dying. From the time we are born, each day brings us one day closer to eternity, whether by death or by the Lord's return.
I often think of Dolly Parton when I talk about age denial. I have nothing against the lady. I think she's hilarious and a very nice and generous person. But she's 72 and still sports her signature blonde hair, large perky chesticles, high heels, and sparkle-farkle everything: rings, pants, jackets, eyelashes, and more. Clearly, she still desires to look 20-something.
If that's what she wants out of life, alrighty then. In a way, it's entertaining and funny, which is her job. She gets paid to be different and fun to watch. Cher is another example. She's 71, and is doing everything she can to defy that number. Problem is, the lot of us look at those ladies and try to follow suit. We pour whatever money we have leftover into preserving youth – maybe even money we don't have.
Yet … who makes it out alive? Who makes it past 90 or even 70? My Dad died last year at 65, and we all thought he had inherited the longevity gene from his Grandma who made it to 107!
Scripture says life is a vapor. In light of eternity, we are here one moment, gone the next, just like the pot of water we hang our head over when we have the sniffles. I think it would behoove us to drop the facades and simply embrace age. To allow the evidences of passing time to sober us up and remind us that life is but for a moment and this earth is not our home.
Looking to the after-life is what God is pushing us to do, more and more each day, so that when the time comes, we are not fighting death on the death bed. When it comes my time to die, I want to be submissive to His will, which is why I try and be submissive to His will in life. I fail miserably sometimes. Like a child, I want what I want and I want it now, thank you very much. But that's the direction I'm heading – to always be deferring to God and His will, which will someday include taking me home to Heaven. Guaranteed, I will not agree with His timing. I will always want to stick around and see the next grandbaby or great-grandbaby, and watch my children grow into who God wants them to be.
But alas, the curse. Adam and Eve fell, and we fell with them. So death is the wage, just as the Lord warned if they sinned. For the Christian though, death has been conquered. It is merely a passing from one universe to the next (if I can say it that way) … from earthly arms to the arms of our Heavenly Father.
To be absent from the body is to be present with the Lord. (2 Cor. 5:8)
Precious in the sight of the Lord is the death of His saints. (Ps. 116:15)
What then, does the Christian have to fear? The process of death, sure. That can't be fun. But He will never leave us or forsake us, not even in the valley of the shadow of death. And if our death is precious to Him because He looks forward to having us present with Him, then again, it would behoove us to align our thoughts with His.
Not that we over-do and become obsessed with or overly welcome of death. God wants us here on earth as long as He ordains, and taking care of our bodies is, simply put, good stewardship. But when He says it's time, it's time. Grey hair, wrinkles, sagging bodies, and failing organs are simply signs that the time is drawing nearer. Common sense says that whether we replace our natural faces with plastic faces or not, death claims us all.
Case in point would be Michael Jackson. Sometime within the next thirty years (probably), Dolly Parton and Cher. And who knows how long until it claims us. We could go in our sleep tonight, in a car wreck tomorrow, or live until 2045. The question is:
Are we sober minded, taking cues from our bodies and working on having a heavenly perspective about death? Or are we nervously working and scrambling to defy it, while discounting the needs and feelings of others, like Mumsy?
If you remember, things didn't work out too well for Mumsy. She fought age and grey hair by kidnapping and locking an innocent girl up for 18 years and using her gift – all while she brainwashed the girl into thinking Mumsy loved her and knew best. That's how important youth was to her. Her entire life was a sham. Mumsy wasn't who she claimed to be, and lied about Rapunzel's identity as well. She was selfish, and she hurt many people in the process.
Think of how beautiful she would have been had she worked as hard on her heart as she did on keeping herself alive and looking swell. She would have been beautiful in spite of a perishing body.
That's what I want to be. Beautiful in spite of a perishing body. Not perishing in spite of a beautiful body.
Therefore we do not lose heart. Even though our outward man is perishing, yet the inward man is being renewed day by day. For our light affliction, which is but for a moment, is working for us a far more exceeding and eternal weight of glory, while we do not look at the things which are seen, but at the things which are seen. For the things which are seen are temporary, but the things which are not seen are eternal. (2Cor. 4:16-18)
SaveSave