by Randy Brinson
All too often, the discussion of the environment and renewable energy falls along deeply divided ideological and party lines. Republicans, wary of climate change, frequently close their hearts and minds to discussion of the need to expand alternative energy solutions, while Democrats frequently overreach on the issue of energy, trading barbs with the Republicans without finding meaningful discussion on real energy solutions and integration of all renewable energy resources.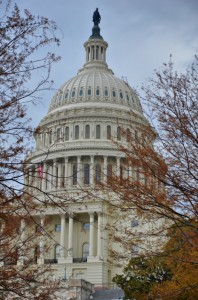 While political parties continue to fight over energy priorities to score political points, the developing countries around the globe are feeling the social and economic impact of years of neglect with regard to energy policy. From sub Sahara Africa to our friends in Latin America, lack of reliable energy and a growing dependency on fossil fuels are leading to growing poverty and economic uncertainty,creating more instability across the globe.
We recently returned from the a trade mission to Latin America with the Alabama Commissioner of Agriculture and the Dean of Agriculture at Auburn University, to create a partnership between the State of Alabama and Central America. As we met with cabinet ministers and the leaders of Guatemala and Honduras, such as President Lobo of Honduras, their concerns across the region were the same. The main concern was the need for security and energy so their economies could grow.
All too often, assistance from the United States has been fragmented or purely related to business opportunities that would benefit America. However, what is most important to the region is to provide adequate security for citizens, allow stable businesses opportunities and protect investment.This includes adequate training for law enforcement especially in areas of crime intervention, investigation, and conflict resolution.
Equally important, along with security, is the provision of adequate energy. The lack of a reliable grid and electrical transmission, along with rising fuel costs, has made energy scarce, unreliable and expensive. The cost of energy has led to the loss of manufacturing and processing facilities, further limiting employment opportunities.
Despite fertile ground and long growing seasons, the lack of energy has limited agricultural and agribusiness expansion, limiting irrigation, and refrigeration and storage facilities.
Solar energy is an important opportunity for the countries of Latin America. In the most remote areas of Honduras and Guatemala, solar provides the advantages of fixing the cost, lack of need for fossil fuels, and capturing energy from the abundant sunlight that is found in the tropics. The reliability of solar energy has increased and allows for local generation of power without dependency on expensive modes of transmission over large geographic areas. This uncoupling of energy from sources of fossil fuels from tyrannies such as Iran, will allow for economies to grow and prosper.
Prosperity for our friends in Latin America has dividends well beyond the region, particularly when it comes to our own security. If we support the growth of alternative energy resources such as solar, we can grow jobs such as coffee exports, tilapia farming, shrimp farming, agricultural processing and refrigeration, which will build valuable exports and alleviate poverty. If American foreign policy provides more energy alternatives, then the provision of reliable and affordable energy will not only protect our environment and slow climate change, it will lead to more trade, economic activity, and jobs. More job creation in Latin America will reduce dependency and create a stable economy benefiting both the US and Latin America.
If conservative leaders are really concerned about the security of the United States, they need to focus on providing reliable, renewable energy that will expand opportunity for our neighbors in Central America. We must act while we have time to change to direction of the economic fortunes of our friends in Central America.
Dr. Randy Brinson is the chairman of the Christian Coalition of Alabama.