by Alexei Laushkin
I had a chance to meet Larry Gibson a few times during my life. Larry was a leading voice opposed to Mountain Top Removal, the process by which a mountain is blown up to more easily get out the coal seams in the those very mountains. I had an opportunity to visit the Kayford Mountain during the Creation Care Prayer Walk.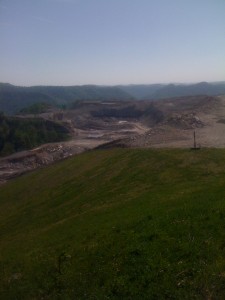 For those of you who have a heart for space and location and home you won't want to miss this short clip that gives you a sense of the man and his passion.
"There is not enough money printed or made that can buy this place" — Larry Gibson
R.I.P. Larry Gibson. Thanks for opening my eyes to what happens when we permanently destroy mountains and displace lives. Learn more about Larry via the Keeper of the Mountains Foundation.