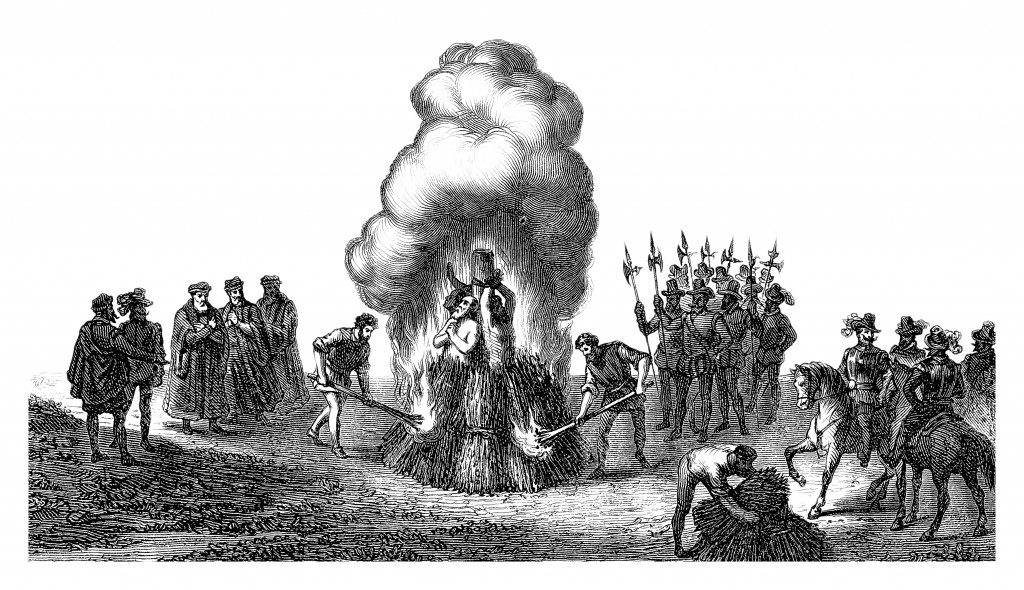 When I've written about Calvinism I've not infrequently heard "that's just a caricature of Calvinism," or that I don't understand what Calvinism actually teaches (neither of which are true).  While it's true some of my critiques may not apply to some modern American Calvinists (who in all honesty, probably shouldn't call themselves Calvinists), when I talk about Calvinism I'm talking about the theology of John Calvin himself.
I think the irony that often occurs isn't that I don't understand Calvinism, but that many modern Calvinists have never actually read what John Calvin taught. Calvinist writer and pastor Tim Callies completely agrees:
"Many, and no doubt most Calvinists have never read a word of John Calvin. Instead they reluctantly call themselves Calvinists because they feel John Calvin was gifted by God to understand and interpret the Scriptures and that he restored to the church doctrine that had been lost for hundreds of years."
Perhaps one of the chief issues in modern Calvinism is that many don't understand what their founder taught, or how he lived. I honestly don't understand how one could be a Calvinist without first reading Calvin himself; I certainly wouldn't want to be a Christian without reading what Christ said, or part of any other movement following the teachings of a person without actually reading the teachings of that person.
When reading Calvin there's no shortage of problematic stuff one will find, as Zack Hunt articulately wrote about recently. From teaching that God not only picks who will go to heaven but also picks who will go to hell (before they're even born!) and that God is the agent who ordains every act of evil in the world, there's plenty of things to find in Calvin (aka, actual Calvinism) to be reprehensible. I concur with Hunt when he writes that a God who creates people for the purpose of torturing them (Institutes, 3.21.5), and who ordains all evil acts (1.17.5) is certainly a monster.
However, Calvin's theology isn't the primary deal-breaker for me. My primary point of departure from Calvinism is looking at how Calvin lived, and being able to see that he didn't grasp (or was just completely unwilling to obey) one of the most basic things Jesus taught: enemy love. And this brings us to the execution of Michael Servetus– my primary "do not pass go" moment with Calvin.
Michael Servetus (1511-1553) was a theological enemy of Calvin and the two had mutual disdain for the other (Servetus thought Calvin was obnoxious and in return, Calvin felt Servetus was pompous). Servetus rejected orthodox Christianity (issues such as the trinity), holding what would correctly be called heretical views. In those days heretics were executed, and at one point Servetus was arrested- but released for lack of evidence. Soon after, he was re-arrested by the Catholic church and convicted of a capital offense– thanks to John Calvin, who sent some of Servetus heretical writings to the authorities. However, Servetus escaped from prison and was free to write again.
Calvin had previously vowed that if it were at all possible, he'd have Servetus killed, but his escape from prison thwarted those hopes. It wouldn't be long however before Calvin could fulfill the vow he made against Servetus in 1546:
"Servetus wrote to me a short time ago, and sent a huge volume of his dreamings and pompous triflings with his letter. I was to find among them wonderful things, and such as I had never before seen; and if I wished, he would himself come. But I am by no means inclined to be responsible for him; and if he come, I will never allow him, supposing my influence worth anything, to depart alive." [1]
As much as I dislike Calvin, Servetus was either an idiot or had a death wish, because instead of fleeing to safety he showed up at church one night in Geneva to hear Calvin preach (he's certainly guilty of antagonizing Calvin). Calvin of course, didn't miss the opportunity and had his friend Nicholas de la Fontaine arrest Servetus on 40 capital charges of heresy. During the trial, Calvin wrote that he hoped the verdict would come back as death[2], and it did. Servetus was ultimately burned at the stake– atop a pyre of his own books and green wood to draw out his death– which reportedly took 30 minutes.
 And thus, John Calvin was responsible for having his enemy killed.
Now, both sides tend to overplay their hand on the death of Servetus. Those who stand against Calvin will often call it murder, and those strongly in the Calvin camp will try to explain it away as just the "culture of the time." (Aren't we supposed to stand against evil in culture?) Certainly this was not murder in the sense that Calvin walked up and personally killed Servetus– but he did collaborate with the local government to have him killed on two occasions. Also, it is true that Calvin tried to get Servetus to repent of his theology and when that didn't work, he sought to have him beheaded instead of burned alive. However, I find the Calvinist tendency to play the "he tried to have him beheaded as an act of mercy" card a bit disingenuous, as if beheading an enemy is somehow morally superior to burning one.
In addition, Calvin wasn't simply an innocent bystander in a violent culture– he was actually one of the folks promoting it. Calvin once wrote that those who objected to killing heretics were just as guilty as the heretics themselves:
"Whoever shall maintain that wrong is done to heretics and blasphemers in punishing them makes himself an accomplice in their crime and guilty as they are…" [3]
 So, not only does he argue killing theological enemies to be good, but Calvin argued that one was not even morally free to oppose it. Furthermore, Calvin argued that the blood of no one– not even a person's own family should be spared:
"… we spare not kin, nor blood of any, and forget all humanity when the matter is to combat for His glory." [4]
 Got that? We must not spare our own families of bloodshed– in fact, we must "forget all humanity" when doing combat for God's glory.
(And don't even get me going on the fact that Calvin was somewhat famous for his abusive speech toward others— aka, the sin of reviling as condemned by Paul.)
Calvinism is, by definition, the teachings of John Calvin– a man whose actions show me either (a) he didn't understand Jesus or (b) he didn't want to obey Jesus. Why in the world would I want to build the totality of my Christian theology on a foundation erected by such a person?  If Calvin didn't understand something so basic as torturing and killing people is something a Jesus follower probably shouldn't do, I have zero confidence that he ever understood the more complex theological issues.
And this is my primary deal breaker: before any discussion on sovereignty, evil, or predestination, I am unable to move past the fact that Calvinism is a theological system designed by someone who had no moral or theological objections to brutally killing those who disagreed with him.
…
[1] Henry, Paul. The Life and Times of John Calvin, Vol II. Whittaker & Co, London. Pg. 181
[2] Calvin to William Farel, August 20, 1553, Bonnet, Jules (1820–1892) Letters of John Calvin, Carlisle, Penn: Banner of Truth Trust, 1980, pp. 158–159. ISBN 0-85151-323-9.
[3] Marshall, John (2006). John Locke, Toleration and Early Enlightenment Culture. Cambridge Studies in Early Modern British History. New York: Cambridge University Press. p. 325. ISBN 0-521-65114-X.
[4] ibid.