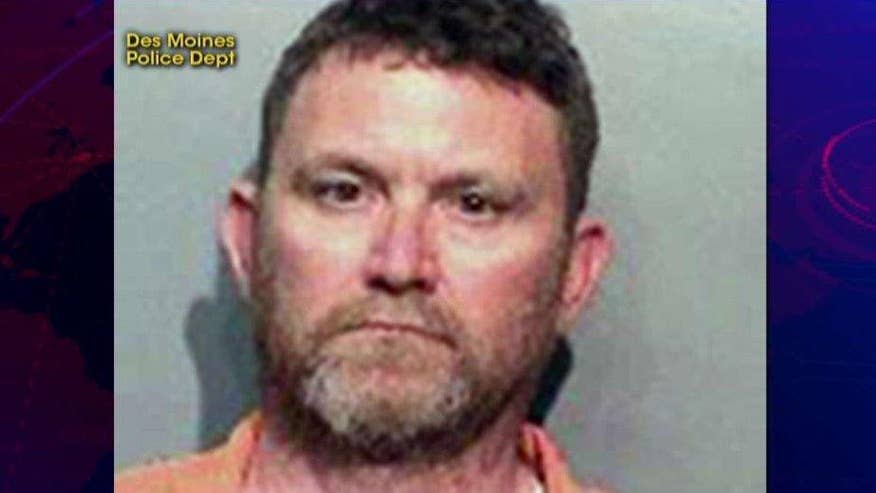 (photos YouTube)
White cop-killer suspect angry because he could not wave confederate flag… Do you think he already voted for Trump before being arrested?
As reported by the New York Times, In a video posted online on Oct. 16, a man police officers refer to as Scott Greene is shown being escorted from an Urbandale High School football game two days earlier. In the video, the man is angry because someone at the game took away the Confederate flag he was holding.
Throughout the 10-minute video, the officers tell the man he is being accused of causing a disturbance inside the stadium. He continues to demand the return of his flag and asks them to file charges against the person who took the flag.
"I was peacefully protesting," he said, repeatedly asking whether he had committed a crime.
Outside the stadium, the man tells the officers that he wants to file assault charges against the "African-American people that were behind me" who he said took the flag.
Is this the first white gun owner confederate flag-waving ,Trumped-up-alleged-killer defending "white rights" to strike in the anti-American Trumpian violence to follow the election if Trump loses… or, for that matter, wins?
Unfair?
Not so.
If the alleged cop-killer was black, Hispanic or a Muslim… or had been waving a Black Lives Matter flag… what do you think Trump would be saying?
"""""""""""""""""""""""""""""