(Photo YouTube)
As the Guardian reports Trump's team is the wealthiest and most cut off from the rest of us– ever. The administration is now packed with mostly white old male tycoons who will do nothing to fulfill Trump's promise of helping working-class Americans. They are poised to eradicate Medicare, roll back health care into the dark ages and cut the Trump voters adrift.
Part of Ryan's Obamacare repeal plan has long been known to anyone who listened to him and that is the phasing out of Medicare. Ryan has tied ending Medicare to Obamacare repeal on the flat-out lie that the ACA's Medicare component fatally weakened the program's long-term fiscal viability. If Ryan has his way, Medicare will be replaced with vouchers that will let elderly people purchase private insurance. Any raises in the value of the vouchers from year to year won't be pegged to inflation, which means that medical costs for older Americans will consume more and more of their limited income.
Trump–like Putin–will make meaningless grand gestures such as strong-arming some company to keep a factory open, show up for the applause, then get back to the real business at hand: looking for favor from the billionaires who have always looked down on this conman. He's never been in the top money club. Now he's Mike Pence's bat boy doing the bidding of Wall Street. At last he gets to join the club!
As Paul Krugman writes:
Yes, the white working class is about to be betrayed.

The evidence of that coming betrayal is obvious in the choice of an array of pro-corporate, anti-labor figures for key positions. In particular, the most important story of the week — seriously, people, stop focusing on Trump Twitter — was the selection of Tom Price, an ardent opponent of Obamacare and advocate of Medicare privatization, as secretary of health and human services. This choice probably means that the Affordable Care Act is doomed — and Mr. Trump's most enthusiastic supporters will be among the biggest losers.

The first thing you need to understand here is that Republican talk of "repeal and replace" has always been a fraud. The G.O.P. has spent six years claiming that it will come up with a replacement for Obamacare any day now; the reason it hasn't delivered is that it can't.

Obamacare looks the way it does because it has to: You can't cover Americans with pre-existing conditions without requiring healthy people to sign up, and you can't do that without subsidies to make insurance affordable.

Any replacement will either look a lot like Obamacare, or take insurance away from millions who desperately need it.

What the choice of Mr. Price suggests is that the Trump administration is, in fact, ready to see millions lose insurance. And many of those losers will be Trump supporters.
Trump's supporters have been betrayed before Trump is even sworn in.
When Mike Pence and Paul Ryan take away Medicare ("restructure it") Trump voters will wake up. Too late. Right now they are still sleep while Trump dines with his potential secretary of state, Mitt Romney at Jean Georges in New York City… in his own hotel…  The appetizers were young garlic soup with thyme and sautéed frog legs, diver scallops with caramelized cauliflower, same as at your local diner in Ohio– right?
Trump the so-called "blue collar billionaire" ate a prime sirloin with citrus glazed carrots. As he cuts 20 million people off from medical care– he will preside over the wealthiest administration in American history. Trump is going to move the seat of the real US Government to Wall Street.
The Republican agenda is to smash working America in the mouth fro a few more stinking dollars. The elderly will suffer most… actually not so it will be younger people trashed first as for-profit colleges owned by Trump cronies rape them. As for paying off college loans: forget it. The bankers are personally running your life now kid… they are quite literally same men who foreclosed on millions of homeowners. Now they ARE the government. Good luck ever paying off your debts.
Trump has no ideas of his own (other than currying favor like a dog sniffing ones crotch when not grabbing p—y). So expect the actual president to be Mike Pence.
Pence is entering into a joint presidency with the GOP congressional leadership under the thumb of Paul-Roll-Back-Medicare-Ryan.
Trump will be happy with photo ops, revenge tweets and grandstanding with foreign dignitaries. The real agenda is being set on Wall Street and by the GOP Ayn Rand fanatics funded by the earth-fucking Koch brothers. These old white fools will be dead as the seas rise leaving their grandchildren a ruined planet awash with creationist "science" textbooks and a destroyed coastline.
Middle class America is about to wake up… too late. Trump the reality TV star, the failed casino wannabe, the con-artist of Trump U,  is surrounding himself with the 1%: billionaires Wall Street insiders and family fortune heirs– the cast as it were of Tom Wolfe's Masters of the Universe.
Ayn Rand won. Jesus and the Founding Fathers lost.
And her second coming was facilitated by white evangelicals who will soon wake up to understand that they too needed a social safety net, Medicare and Social Security. "It is a throwback to the 'greed is good' mentality," said Marge Baker, executive vice-president of the liberal pressure group People For the American Way. "It's also alarming that the president-elect said he believes what's good for his business is good for America. That's not how you want the leader of your country to be making decisions."
The very people who heard Trump's blunt, populist message about unrigging the system will suffer most.  As Neil Sroka, spokesperson for the organisation Democracy for America, says: "You've got a group of entitled, out-of-touch billionaires who are going to be bossed around by a bigoted, out-of-touch billionaire. It is beyond credibility that they are going to be able to accurately reflect the needs of working-class citizens who rely on leaders in Washington to fight for them."
Trump's picks so far :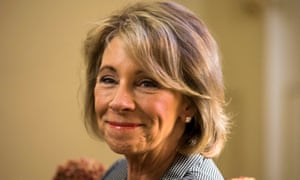 Betsy DeVos, education secretary. Daughter-in-law of Richard DeVos who I got to know well because he was a major donor to the anti-abortion film series I made with my father, co-founder of marketing company Amway. (You can read all about my DeVos connection in my memoir Crazy for God: How I Grew Up as One of the Elect, Helped Found the Religious Right, and Lived to Take All (or Almost All) of It Back. The family has a net worth of $5.1bn, according to Forbes. Her lobbying for school vouchers has been criticized for undermining public sector schools (which critics note neither she nor her children attended). DeVos's brother is Erik Prince, the founder of Blackwater, a private security contractor notorious for its lucrative and deadly role in the Iraq war.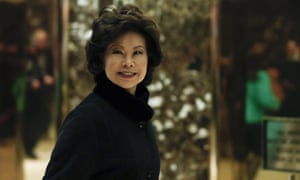 Elaine Chao, transport secretary. Daughter of a shipping magnate, she made more than $1m from serving on the boards of News Corp, Wells Fargo, Ingersoll Rand and Vulcan Materials in 2015, public records show. Chao was in Bush's cabinet and is married to Senate majority leader Mitch McConnell, whose net worth in 2014 was $22m, according to OpenSecrets.org.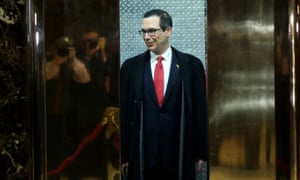 Steven Mnuchin, treasury secretary. Studied at Yale, where he reportedly drove a Porsche, and followed in his father's footsteps to work at Goldman Sachs, where his stake was worth a reported $46m when he left in 2002.
Politico is reporting that Steve Mnuchin's bank foreclosed on the house of a 90-year-old Florida woman on account of a 27-cent error.
The report indicates that OneWest, a bank that was established by Mnuchin, foreclosed on the house of Ossie Lofton in 2014. Lofton had taken out a reverse mortgage and a subsidiary of OneWest sent the woman a bill for $423.30. Lofton mailed a check for $423 and then a check for 3 cents. Donald Trump's treasury secretary nominee, and his partners, then filed for foreclosure on her house.
Florida Rural Legal Services recently requested a jury trial on the matter. The Politico report quotes Lynn Drysdale, a lawyer representing Lofton, who calls the bank's actions "criminal."
Read the entire report, which details a history of predatory behavior, on Politcio's website.
Mnuchin started his own hedge fund and financed Hollywood films. Mnuchin reportedly profited from the 2008 housing crash after buying the IndyMac bank hit by losses on risky mortgages with US government help. Also served as the Trump campaign's finance chairman. Democratic Senator Sherrod Brown said: "This isn't draining the swamp — it's stocking it with alligators."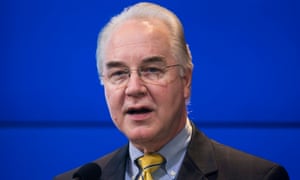 Tom Price, health secretary. Orthopaedic surgeon staunchly opposed to Obamacare. Six-term Republican congressman ranks 44th in the House with an estimated net worth of $13.6m in 2014, according to OpenSecrets.org.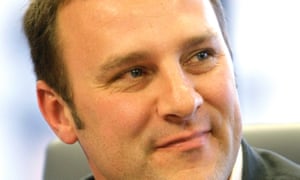 Todd Ricketts, deputy commerce secretary. Family is worth an estimated $5.3bn, according to Forbes, having made their fortune through a discount brokerage that processes 400,000 transactions per day. Co-owner of the Chicago Cubs baseball team.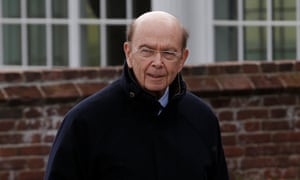 Wilbur Ross
, commerce secretary. Net worth of $2.9bn, according to Forbes. Dubbed a "vulture" and "king of bankruptcy" because of his knack for extracting a profit from failing businesses. Helped Trump keep control of his failing Taj Mahal casino in the 1990s by persuading investors not to push him out. An explosion at a mine in West Virginia, which his company had bought a few weeks earlier,
killed 12 miners
in 2002.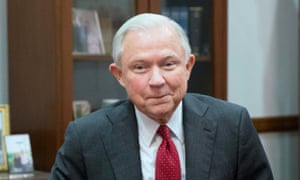 Jeff Sessions, attorney general. From Alabama and known for hardline stance on immigration. Ranks 25th in the Senate with an estimated net worth of $7.5m in 2014, according to opensecrets.org.
Non-cabinet posts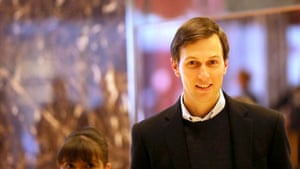 Jared Kushner, son-in-law and close adviser. Property tycoon, publisher and multimillionaire. Went to Harvard, allegedly after his father, a developer, donated $2.5m to the university. At age 26 he bought an office building on Fifth Avenue for a record $1.8bn. Masterminded Trump's astounding election win with a "stealth data machine".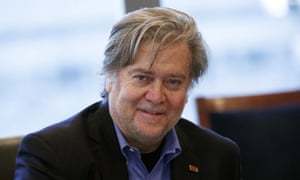 Steve Bannon, chief strategist. Studied at Harvard and worked at Goldman Sachs for four years. Believed to be worth tens of millions of dollars, in part from his stake in royalties from the TV show Seinfeld. Executive chairman of Breitbart News, he is described by critics as a white nationalist, a charge he denies.
Under consideration for cabinet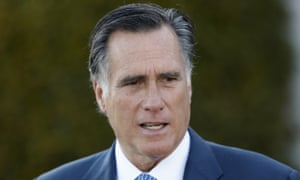 Mitt Romney, potential secretary of state. Private equity investor. During the 2012 election campaign, when he was the Republican nominee, Romney estimated his personal fortune at $250m. Barack Obama described him at the time as a "vulture capitalist".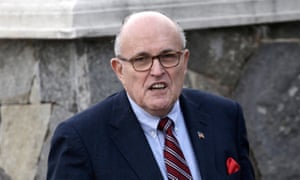 Rudy Giuliani, another potential secretary of state. Lawyer and former New York mayor reported to be worth tens of millions of dollars. His complex web of foreign connections might cost him the job.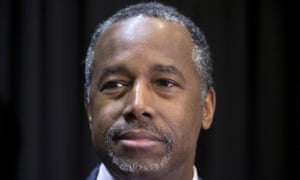 Ben Carson, tipped for housing secretary. The retired neurosurgeon has an estimated fortune of $26m.
"""""""""""""""""""""""""""""