There are a number of articles on the Web about Frank Viola Author.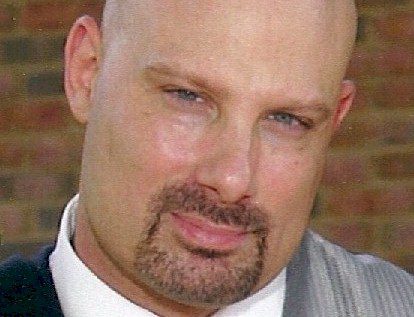 Frank Viola, the author, is not the baseball player by the same name.
If you want to learn more about Viola, there are two places to look.
1) Viola has a website called Author Frank Viola and one called Frank Viola Author online courses.
2) you can find Frank Viola Author books on GoodReads
Here's a short bio of Viola from Wiki.
Frank Viola Author is a writer and blogger on Christian themes. He's written and co-authored a number of books and is seen as a key adherent of the organic church and missional church movements. His books fall into two categories: deeper Christian life and organic missional church life. He advocates church life based on the spiritual principles of the New Testament,with an emphasis on the headship of Christ, face-to-face community, the eternal purpose or grand mission of God, every member participating, and the priesthood of all believers.
His emphasis on the supremacy of Jesus, living by the indwelling life of Christ, and the rediscovery of God's eternal purpose makes him a well-read author in the deeper Christian life and missional church movements.
This bio comes from the Frank Viola Author official website.
FRANK VIOLA has helped thousands of people around the world to deepen their relationship with Jesus Christ and enter into a more vibrant and authentic experience of church. He has written many books on these themes, including Gods Favorite Place on Earth and From Eternity to Here. He blogs regularly at frankviola.org.
Finally, this is an excerpt from the Frank Viola Author Biography
FRANK VIOLA is the bestselling author of Gods Favorite Place on Earth, From Eternity to Here, Jesus Manifesto, Reimagining Church, and Jesus: A Theography. Rethinking status quo Christianity, Frank Viola has helped thousands of Christians to deepen their relationship to Jesus and experience a more vibrant, authentic expression of church. His blog, Beyond Evangelical, is one of the most popular in Christian circles today. He has written a series of well-read articles called Rethinking. Frank Violas message has enabled Gods people to:
Encounter Jesus Christ through the Scriptures in a fresh and powerful way.
Discover how to live by the indwelling life of Christ.
Replace guilt, condemnation, and performance-based religion with freedom, joy, and love for others.
Experience face-to-face community thats vibrant and centered on Jesus.
Discover what Gods ultimate intention is and how to live for it.
Live free from legalism on the one hand and libertinism (license to sin) on the other.
Awaken a love for Jesus that is motivated by His peerless beauty rather than religious duty.
Franks ministry answers the common cry, Theres got to be more to the Christian life than this . . .
His website is Frank Viola: The Deeper Journey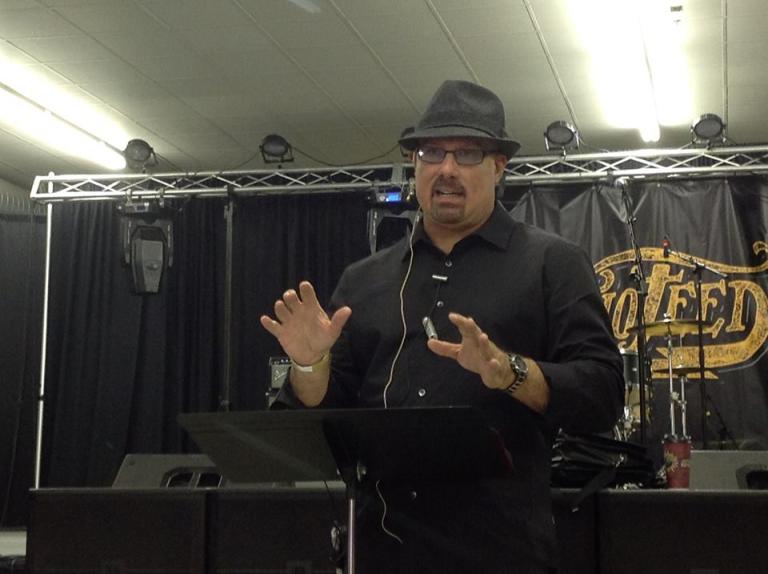 Franks public speaking covers a wide range of topics including the centrality, supremacy, and all-sufficiency of Jesus Christ, the deepening of the spiritual life, Christian community, church planting, Gods eternal purpose, mission, and church renewal.
He has written numerous books on the deeper Christian life and radical church reform, including the bestsellers Gods Favorite Place on Earth, From Eternity to Here, Jesus Manifesto (coauthored with Len Sweet), and Pagan Christianity (co-authored with George Barna) as well as Revise Us Again, Finding Organic Church, Reimagining Church, and The Untold Story of the New Testament Church. Click here to view all of his books.
Heres another excerpt:
Frank Viola Author is a conference speaker, blogger, author, church planter, and podcaster.
And I heard the voice of the Lord saying, Whom shall I send, and who will go for us? Then I said, Here am I! Send me. And he said, Go, and say to this people: Keep on hearing, but do not understand; keep on seeing, but do not perceive. Make the heart of this people dull, and their ears heavy, and blind their eyes; lest they see with their eyes, and hear with their ears, and understand with their hearts, and turn and be healed. (Isaiah 6:8-10, ESV)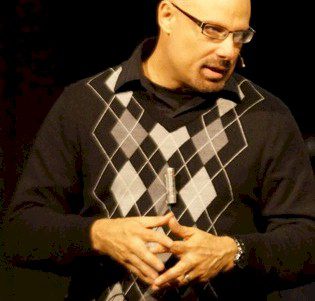 Now concerning Frank Viola, it is interesting to note that in his biography, there are endorsements from many well known authors.
One writer for Relevant Magazine says, Frank Viola is a prophetic voice in the contemporary Christian milieu. Through his prolific publishing and conference-speaking output, Frank has informed, challenged, and deepened the spiritual lives of many over the past decade, myself included. Franks pen played a key role in introducing me to knowing Jesus in an organic community of Gods friends, combining meticulous research and firsthand experience into books that capture heart and mind. He brings years of alternative church experience to the table, offering fresh (even radical, to the root) thinking to bear on old questions, while pioneering new questions few have asked.
Ive found in my own circles of friends that Franks writing and speaking appeals to a broad cross-section of people in my life evangelicals and post-evangelicals, charismatics and contemplatives, as well as my curious friends not on a Christian path. He seems to have the ear of both the ever-growing organic church movement and the missional church conversation like few others. Franks love for God, his provocative writing and teaching, and his church planting experience make him a vital voice in our time. I look forward to much more to come!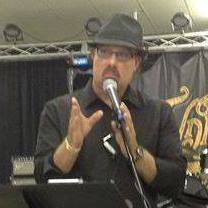 Someone has accused Frank of being part of the emergent church. This is false. Most of Frank Violas critics come from liberal and emerging circles.
Viola is fully orthodox holding to the historical Christian creeds. His blog post On the Creeds make plain his views on this subject. See his blog archives to reads it.
Recent books Jesus Manifesto and Jesus: A Theography co-authored by Leonard Sweet and Frank Viola. This marks the open marriage of missional and deeper Christian life writers.
Sweet and Violas book, Jesus Manifesto, is subtitled Restoring the Supremacy and Sovereignty of Jesus Christ, and it pushes the envelope on reframing Jesus for a 21st century audience.