The following is a guest post. Frank Viola did not write it.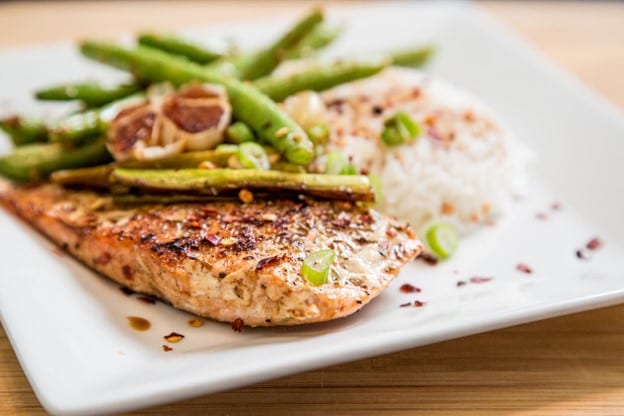 How often do you cook large meals with plenty of leftovers that are often going to waste? This is particularly true if you are hosting a large event or gathering, or if you are cooking for special occasions such as Thanksgiving. Due to many dishes and meals cooked, you probably end up with a lot of leftovers, which after a few days, are often thrown away.
This is a huge issue, and I believe that every food should be preserved as much as possible, and not wasted. With a few simple adjustments and tips, you can easily preserve meals for longer periods of time. This will also save you money over the long run, and make you feel better! In this post, I will share with you some of the best ways to make tasty foods that lasts longer, along with some delicious recipe suggestions.
Do not throw away leftovers: This is pretty basic, but some people think that leftovers are not as tasty and delicious as a freshly cooked meal. However, this is not true. To better preserve the leftovers, it is important to use the appropriate storage dish to stash them in the fridge. When properly stored, the dish will maintain its original taste and texture. All, you have to do is simply carefully reheat leftovers the following days in the oven or microwave. It is best to use containers such as snapware and tiffins.
Use closed lidded jar: I am a huge fan of storing meals and sauces using lidded glass jars. They are easy to use and seal the meals very well. This way, no air is penetrating which helps the food last longer. A great idea would be to make a delicious homemade alfredo sauce and store it in a sealed glassed jar. This is a great comfort sauce that can be used pretty much on anything, such as pasta, pizza, or veggies. Properly stored in the lidded jar, the food or sauces can last up to 5 days. This way, you can store leftovers over the weekend and enjoy them during the whole week.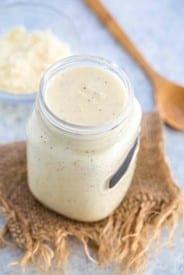 Add tofu to your diet: Tofu is healthy, vegan, has plenty of proteins, and can be substituted for various meats. Also, it is quite delicious, affordable, and can last quite long if properly stored. You can try making this crispy baked tofu recipe that can be a meal on its own, or incorporate it as a side dish. Because it is baked and coated with cornstarch, you can be assured that it can easily last up to five days in the fridge.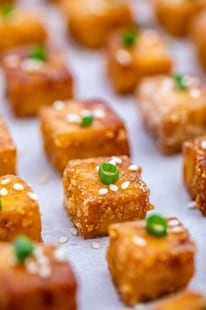 Use water and vinegar solution for berries to last longer: The best way to preserve and extend the fridge life of the berries and strawberries would be to quickly wash them in vinegar and water-based solution. All you need is vinegar or apple cider and water. The ratio should be 1 cup of vinegar to 10 cups of water. Then, simply bath the berries in the mixture and drain after. This way, your berries, and strawberries will last about two weeks without getting mushy. If you are looking for a nice strawberry recipe, I suggest trying this a strawberry poke cake. It is creamy and super delicious!
Spray leftover guacamole with cooking spray and use its seed to store in the fridge: Who doesn't love guacamole? It is one of the best snacks, appetizers and party food. But as you know, you are quickly running out of time with it, as it quickly gets the brown color. However, there is a way to prevent this and to make it last longer. First, do not throw away the seed of the avocado. When storing leftover guacamole, place the seed inside it. Also, squeeze some fresh lemon juice over it, and spray a little cooking spray on top. Then, wrap it tightly with plastic wrap to prevent the air from getting in. Nothing beat freshly made guacamole, but this way, you will be able to preserve it up to 48 in the fridge.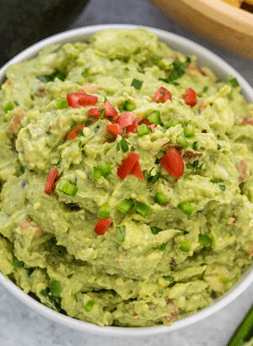 Don't was your vegetable prior to refrigeration: Most fruits and veggies should not be washed before refrigerating because the extra moisture will cause them to spoil quicker. Instead, ensure to store the veggies and the fruits dry, and only wash them right before preparation.
Freeze your meals: One of the easiest and best ways to make any food or ingredients last longer is to freeze them. If you have plenty of leftovers, the best way to preserve them longer would be to simply freeze them.
Also, if you have some ingredients that start to look a little tired, simply freeze them. This is particularly true for fruits and veggies, as most of them can easily and safely be frozen, and used later. Just ensure to use an airtight container that is freezer-safe. Then, store the ingredients in the freezer. If properly stored, most foods can be frozen for at least 3 months.
The above article is a guest post. Frank Viola did not write it.