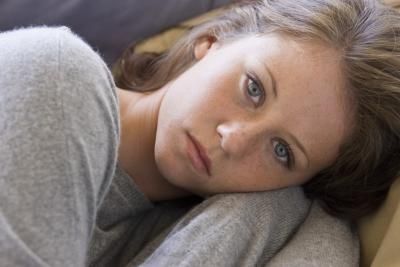 This blog is not for everyone. But if you are a Christ-follower, called to love God and love others, it may be for you. I received the following email from a 24-year-old friend. We have more at stake than right and wrong — we have life and death. I hope this speaks to you.
I've been having a lot of thoughts lately. Thoughts I want to talk about with people. Thoughts I'm scared to talk about with people. Thoughts that might get me called a heretic.
My thoughts began a few months ago when my childhood best friend called me crying. She was pregnant. I was EXTREMELY supportive and 100% understanding and there for her and whatever else. About seven weeks into her pregnancy, I got another update: she told me she had miscarried. Fast forward about six months. Through a random chain of events, I found out that she didn't miscarry… she had an abortion. And she lied to me about it. She felt she couldn't tell me because basically, among other things, I professed to being a Christian. I went to Bible school. I was a "good person." And because of those things (those things that my parents and grandparents are so proud of and brag about to all of their friends) she was scared I would be completely disappointed in her. Or hate her. Or be mad.
I associate myself with the church. So I am not a safe place.
That woke me up. It hit me like a slap in the face.
It got me thinking about how as Christians we are so outspoken about what is "right" and "wrong" but it comes across in such a condemning way. In reality, the things we say (and post on Facebook/Twitter/all social media) are reaching no one: the people who agree with us, aren't changed, and the ones who don't are not going to be persuaded by a Facebook status or a rude joke about sin.
About a week later I was with one of my closest friends and she was telling me about her younger sister, who is a lesbian. As I listened, what struck me was that the two of them are very close, and both is aware of the others views… but neither talks down to or judges the other. They are just real with each other. They coexist. They accept. My friend just loves her sister. No preaching or pep talks or condemnation. And though her sister knows that she doesn't necessarily agree with her being gay, she also knows that in her sister, she always has a safe place.
That got me.
I want to find the balance between being a Christian/living a Christian life… and being someone that anyone could come to and know they will not be judged or condemned. The balance between standing up for what I believe in and being accepting of those who believe differently. Because really, judgment is not my place… love is. And really… until you love someone and they know you love them… being an "activist" against what and who they are is only going to alienate them. That's not what we need here.
All of this is such a big issue, especially recently, and it's so frustrating and hard to see people who post, "I love Jesus!" one day posting about their strong beliefs on homosexuality the next. We have to be careful when we are standing up for what we believe in. Being "right" isn't worth alienating someone. Regardless of whether you think it is right or wrong, if you say you love Jesus, show a little compassion!! I think if Jesus showed up in the flesh in our society today, the institutional church would be in for a REAL shocker!
A blog I read regularly made a statement that encapsulated my heart exactly:
"This is my call: to be that safe person, that maker of safe places."
That is exactly who I want to be. I never saw Jesus run from someone who was different than Him, even when He didn't agree with their choices. In fact, He did the opposite.
Amen.  Thanks to my friend for emailing and for allowing me to share this here on my blog.  Like Jesus, we want to see hearts freed to love God and love others.