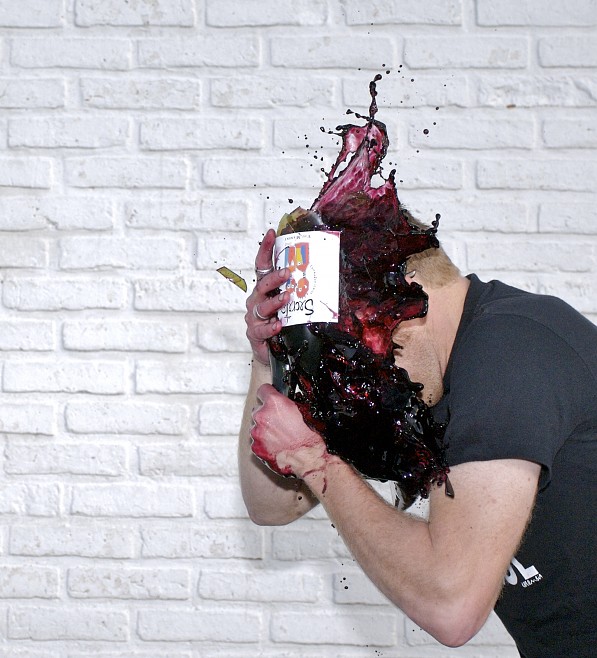 "Thank God I'm an alcoholic — because otherwise I wouldn't have known grace!" JP
We dislike trials. We hate difficulties or roadblocks or obstacles. We want nothing insurmountable because we want to be strong enough to surmount anything. After all, we like to feel good about ourselves, and we like to know that whatever happens, we will know how to work around it.
But when things don't work out and we begin to feel powerless, we have to look beyond ourselves. When we fall on our face, we have to reach up for help. We need to experience God's grace.
I've hit the wall more than once in my life. I have not been shipwrecked by alcohol or drugs, but my idols have been deceptively dangerous for their insidiousness. I've been taken down by pride, craved approval, acted the know-it-all. I've driven my family crazy by constant micromanaging. And like JP in the quote above, I've hit the skids and slid off into the ditch when my self-effort failed me.
But only when we've failed do we experience God's grace. Not before. When we've biffed it badly, then we see just how deep and rich and comprehensive is God's grace. When we're out of grace for ourselves, then we can experience the full measure of His grace. It's not the healthy who need a doctor but the sick.
My mentor told me years ago that one thing angels don't experience is God's grace, because they don't need it. Well, I am grateful for my many trials for many reasons, but mostly because they have shown me God's grace.
"My grace is sufficient for you, for my power is made perfect in weakness. Therefore, I will boast all the more gladly about my weakness, so that Christ's power may rest on me." 2 Corinthians 12:9