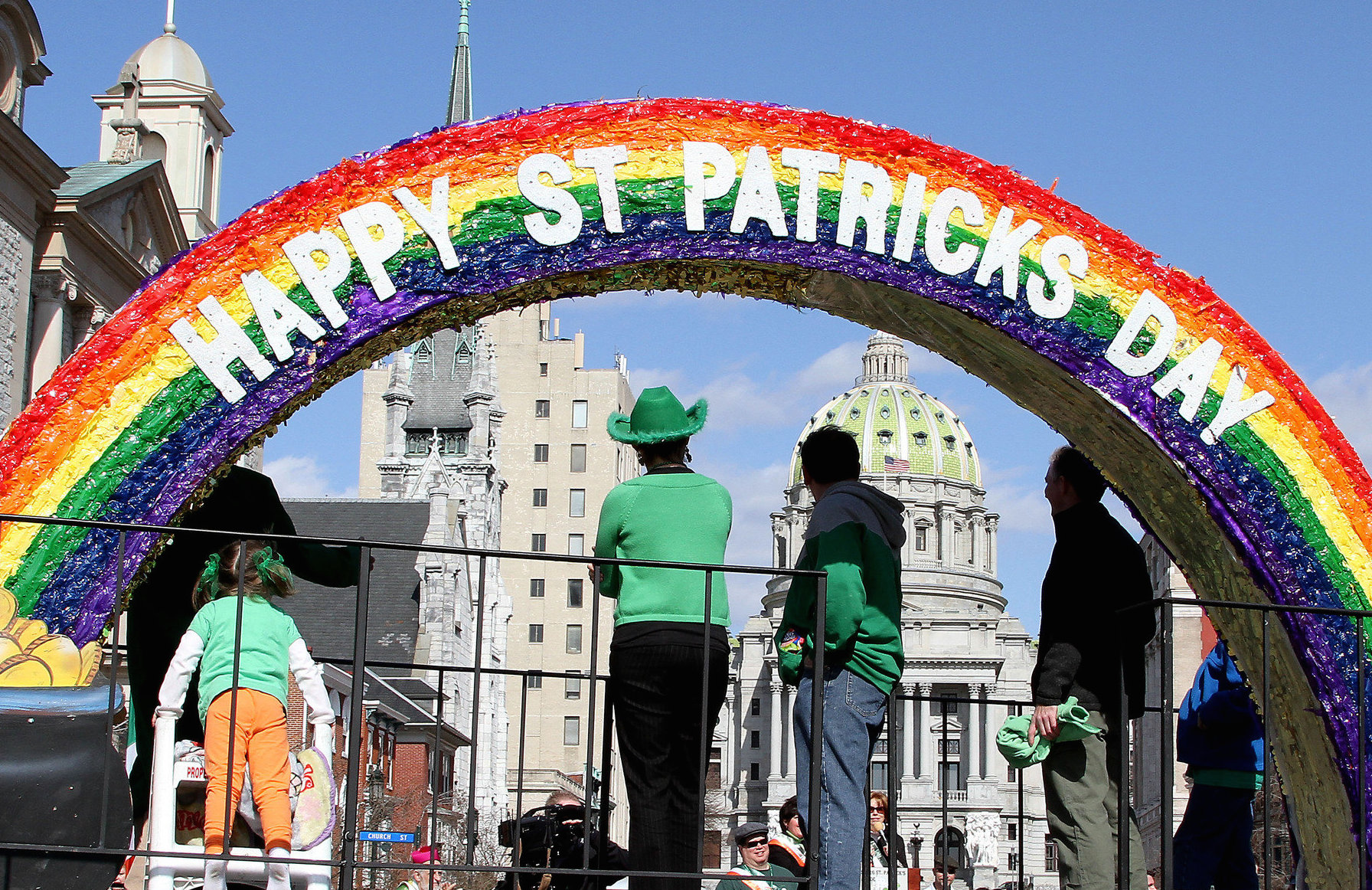 Ah, St. Patrick's Day, with the tradition of wearing green, drinking beer, and excluding LGBTQ expression in the celebratory parades.
Um… wait. What? Oh yes, that seems to be the topic for this year's St. Patrick's Day parades as Guinness, Samuel Adams, and Heineken have withdrawn support of the New York and Boston parades. You can read the articles for yourself, but as usual, the sides are pretty committed to what they want. One side wants full equality of LGBTQ people, period. That movement has gained traction and it's only a matter of time before it's as much a reality as racial equality (though like racial equality, some will never be okay with it). On the other hand are those so horrified at the whole idea of gayness, that they will fight it tooth and nail. Period. And they will quote the Bible to do it.
I completely understand both views, I really do. But people, we all have to live here. As with any impasse, we're stuck wondering how to live together.
I think about St. Patrick, who may be turning over in his grave that his name represents green beer, much less this LGBTQ divide! What a man. He was  captured at 16 from his native England by Irish pirates and taken to Ireland as a slave, where he remained six years before escaping to return to his family. Six years. As a slave. That would be enough to turn anybody off to those people who captured him. To hate them. To stand against them for the rest of his life.
Instead, during his slavery, he discovered a relationship with Jesus, the very one who got him through. When he finally made it home, he continued to grow in his faith, learning more about this Christ who carried him.
Then, at God's leading, Patrick returned to Ireland to share his experience of Jesus with the very countrymen of those who held him in slavery. 
That is the remarkable story of St. Patrick. That is the the power of God.
Seems to me that if Patrick could express the love of God to those who held him in slavery, we could let people carry a rainbow flag in a parade.