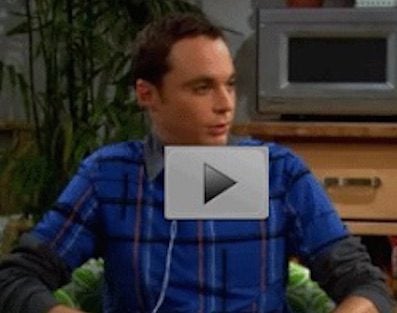 Schrodinger's Cat Christianity
"It is only by opening the box that you find out which it is." – Sheldon Copper on The Big Bang Theory
This is Rob writing today and I love The Big Bang Theory! Click on the photo above (or click here) to watch the classic clip where Sheldon explains the story of Schrodinger's Cat, and the point of the story, to Penny, and how it applies to her relationship with Leonard.
When I recently saw that episode, I immediately thought of how the story also applies to religion. 🙂
Schrodinger's Christianity: You won't know what is true or false, right or wrong, loving or judgmental, good or evil until you open the box.
It is only by opening the box of today's Christianity – as we each have come to learn it – that you find out the truth.
The question is, are we willing?
God is more than able to reveal truth to you, through the word and through the Spirit of God inside you. The truth about God's heart, the teachings of Jesus, the heart of the Gospel.
Or is it scary to open the box because we feel we need to somehow protect God?
But does God need our protection??
I believe that the behavior-based, religious Christian church has used this framework of fear to keep us stuck in a box that includes judgment of others, and incorrect and harmful teaching. And they teach us that the scariest thing of all is to open that box!
Many people wrongly assume that today's Christianity accurately represents the truth that Jesus bore witness to and demonstrated. It does not and that fact terrifies much of church leadership.
When our daughter came out as gay, Susan and I made the decision to open our box. We had to in order to reconcile our love for our daughter with our faith beliefs.
It was one of the most wonderful, blessed decisions we have ever made. And I can absolutely promise you that it will also be one of the most wonderful, blessed decisions you will ever make.
Outside of the box is where the Spirit of God will lead you and where you will learn the truth about God, and the truth about yourself. It is where you will discover the depth of God's love for you. And it is where you come to know God, grace and love in a way you cannot imagine.
Susan and I are closer to God than we have ever been. We have more peace than ever. We love more than we have ever loved. And we feel more loved than we have ever felt. Our faith has grown and deepened to levels I never thought possible.
I would like to invite you to experience the same.
It is glorious out here. But it is only by opening your faith box that you discover the truth.
And the truth will set you free.