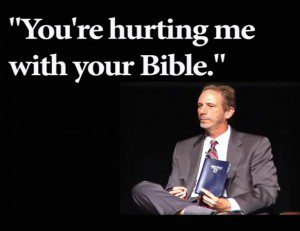 When anti-gay Christians say the phrase "my interpretation of the Bible" – they are really saying "God's word." When they say "my views on gays" – they are really saying "God's way."
They are wrong.
To have anti-gay views is inconsistent with the message of the Gospel and the teachings of Jesus.  It is time to take a high view of 'God's word'. It is time to reclaim the real meaning of unconditional love.
It is time to stand up and truly live Christ-like. It is time to speak the truth about God, and the truth about how the Bible has been misinterpreted and abused to horribly hurt so many of those in the LGBTQ community, their families and supporters.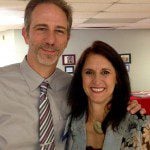 Please click on the photo above, or click here, to watch a very important video from David Gushee.
David P. Gushee is America's leading evangelical ethics scholar, a
Southern Baptist
pastor, a Husband & Father, a Christian ethics professor, and a noted evangelical leader.
I had the pleasure to visit with David at the recent Reformation Project conference in Washington DC.
Please take time to watch this video.
I love what a friend of mine posted on Facebook:
I MUST share this and beg you if you never listen to anything else I've ever posted, to PLEASE at least listen to this reasoning. This may not affect any person that you love right now, but it may some day, and I can assure you, it will matter–♥
Hearts are changing. Wounds are healing. It is a time of reformation.
I am ready, how about you?